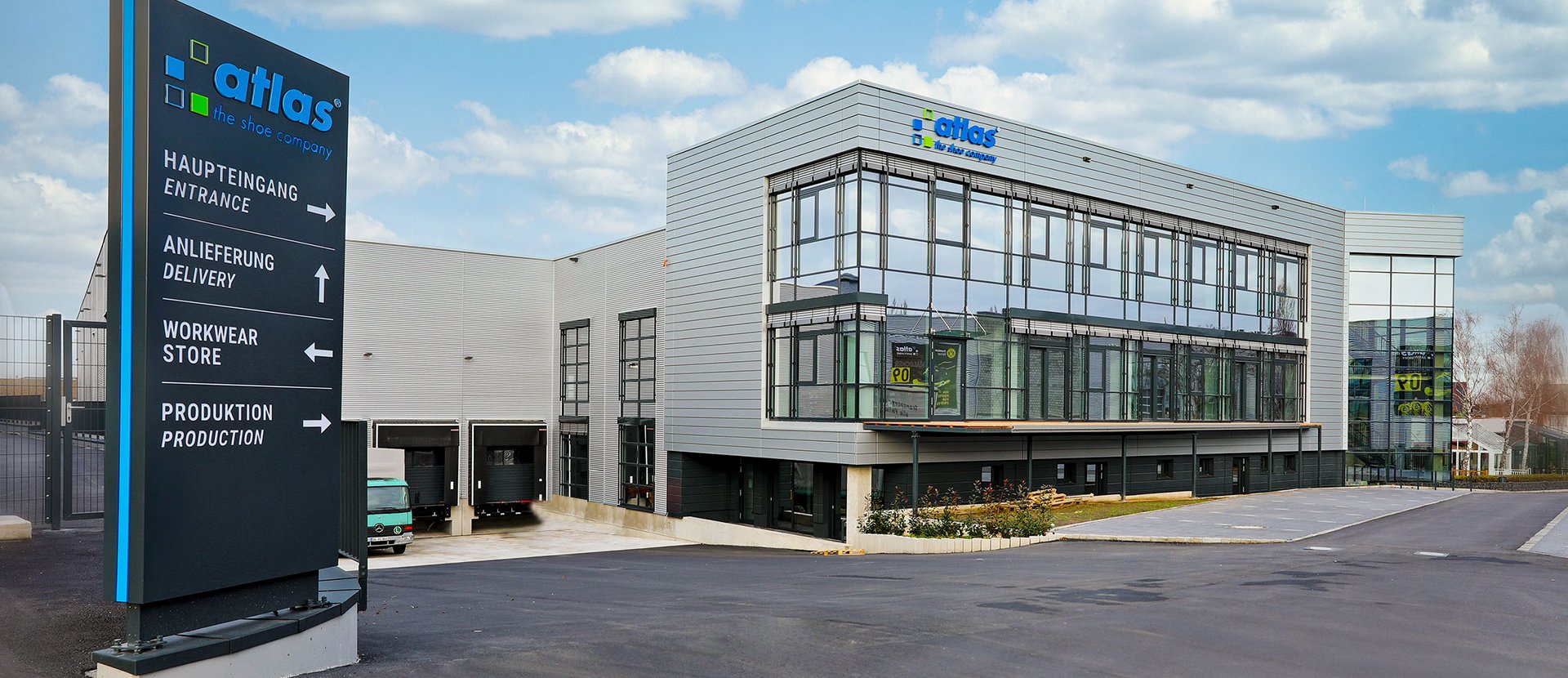 ATLAS® NEW BUILDING 4.0
The new buildings of the administration and logistics centre in 2002 and 2008 were important cornerstones of the site development. In 2014 and 2018 two further logistics halls were built, each with a size of 3,000 m². The last construction project, which was completed in November 2020, is a very special highlight. After 18 months of construction, a 3,500 m² production and logistics hall with the latest technology was built at the centre of the Dortmund location.
Please note: Once you watch the video, data will be transmitted to Youtube/Google. For more information, see Google Privacy.
Modern workplaces
A total of 50 employees from final assembly, the so-called finishing, will be working in the new production hall with immediate effect. For the well-being of the team special attention has been paid to a pleasant indoor climate, which is ensured by means of a ventilation system. Generous windows and skylights provide plenty of daylight. The new changing and recreation rooms also offer plenty of space and comfort.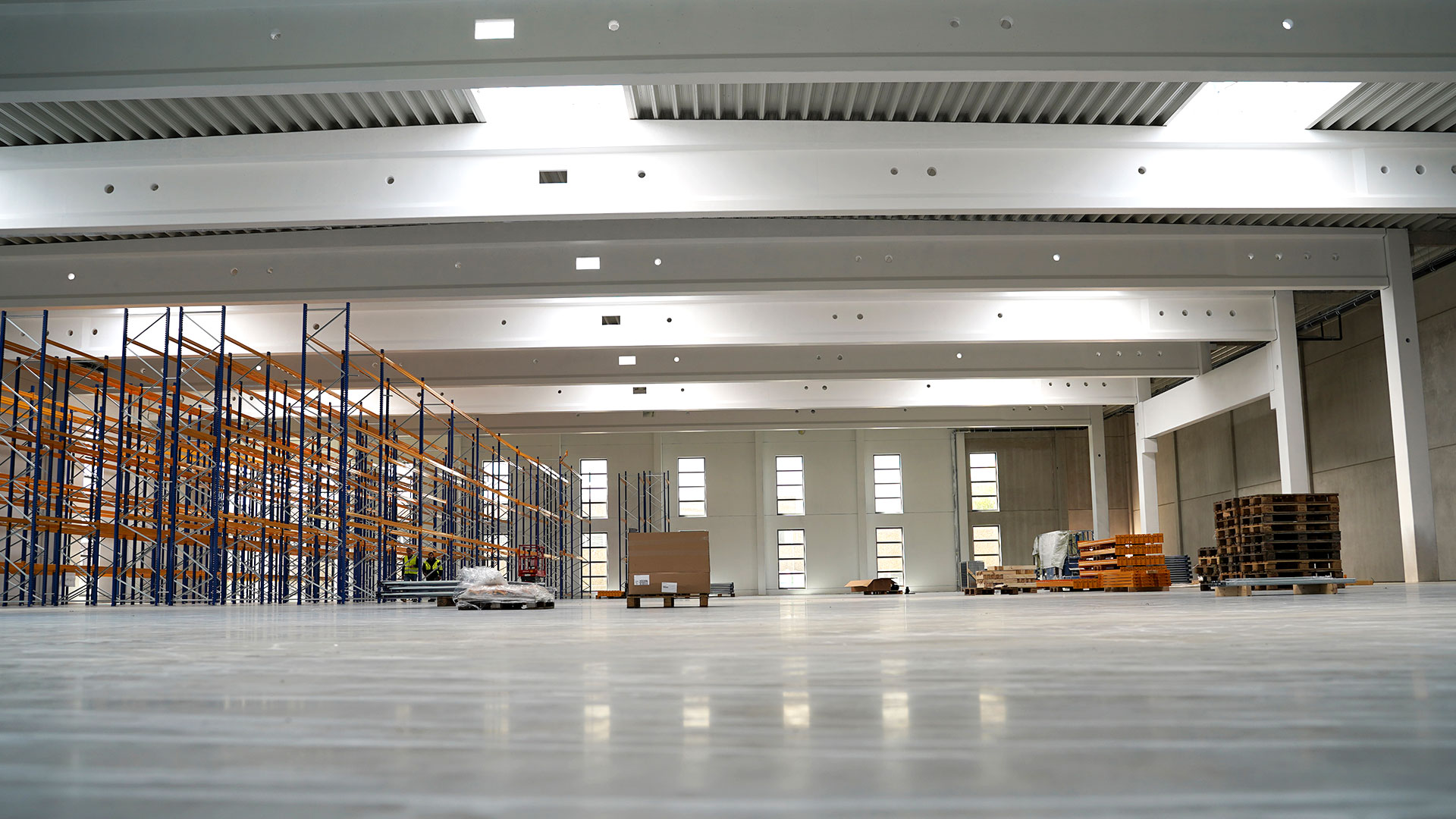 ---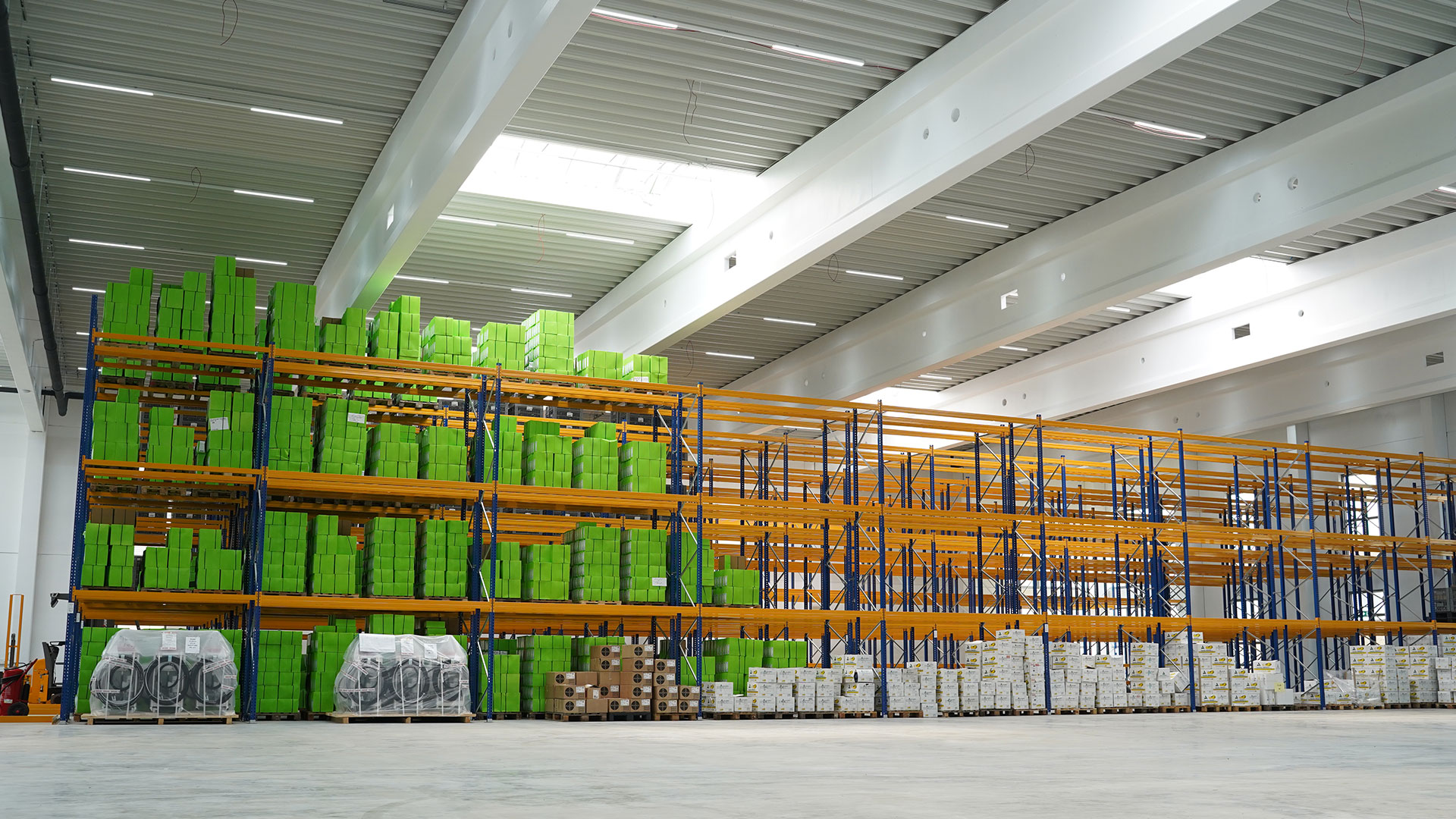 Logistics 4.0
The new storage areas offer plenty of space for production materials and finished safety shoes. At maximum speed the narrow-aisle forklift truck accesses a total of 2,000 pallet spaces and can therefore make the necessary production materials available quickly and efficiently.
---
Work and a sense of well-being
A great many areas have been created for all employees to take their breaks both inside and outside the new building. The spaces are intended to invite employees to spend time together, whether amid green surroundings under the trees or on the benches by the fountain: Everyone can find their own place here.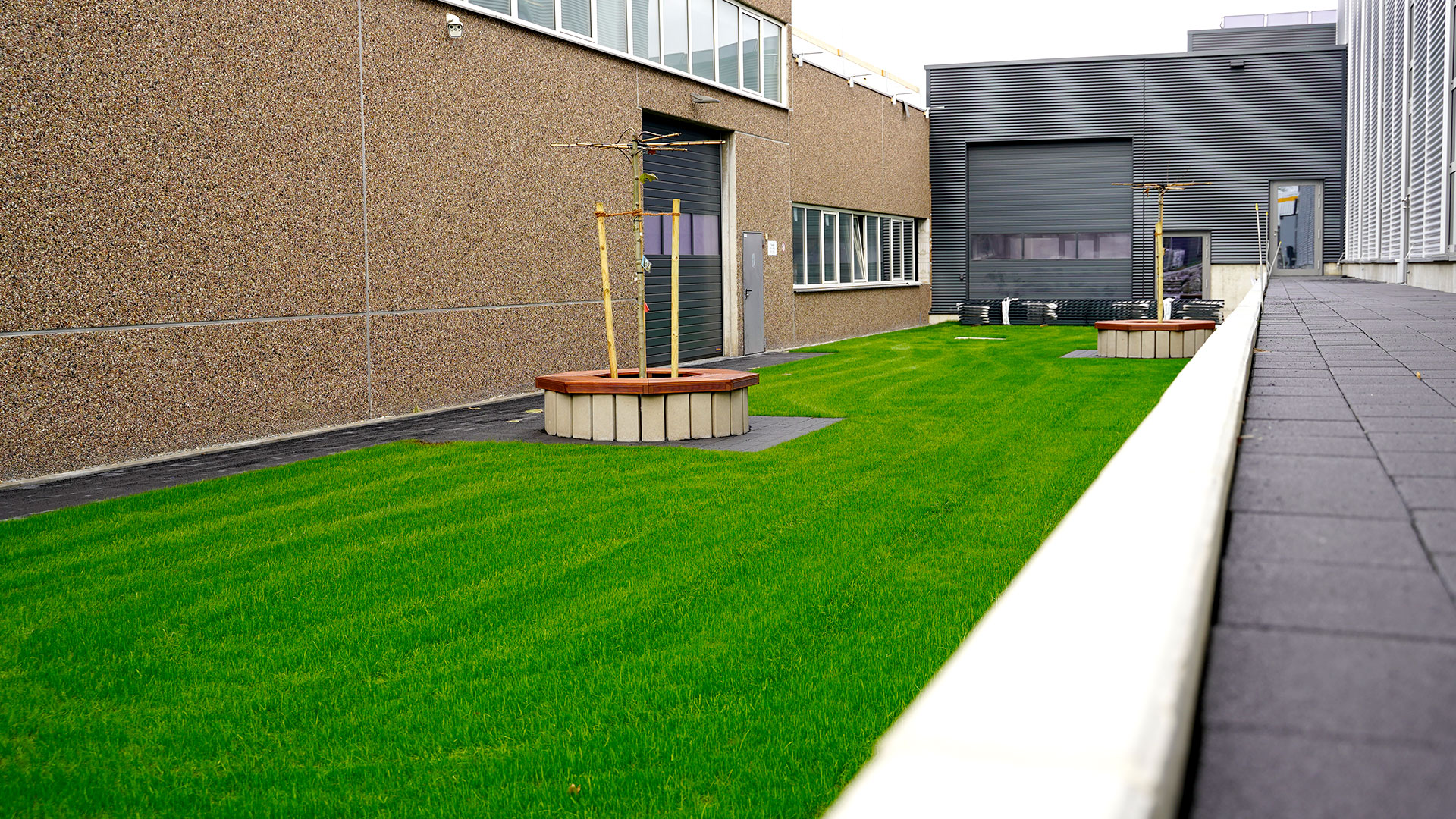 ---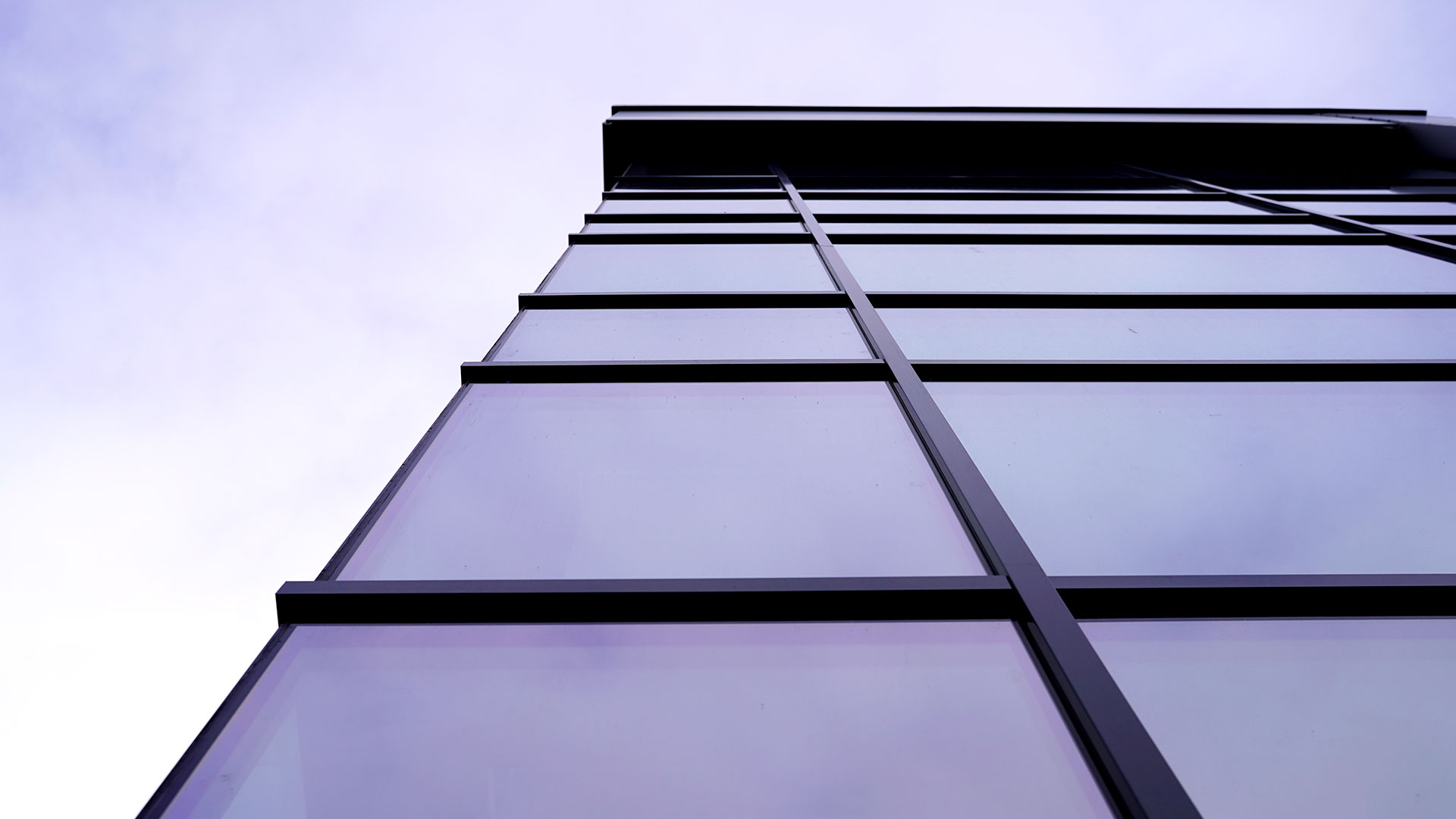 Sustainable operation
Particular attention was paid to the sustainable operation of the building. All the rainwater from the roof surfaces is collected and used to operate the toilet units. Solar energy is converted into electrical voltage by means of photovoltaics and can thus cover the entire electricity requirement of the building. The heating system is based on state-of-the-art heat pumps and can be operated entirely without fossil fuels.