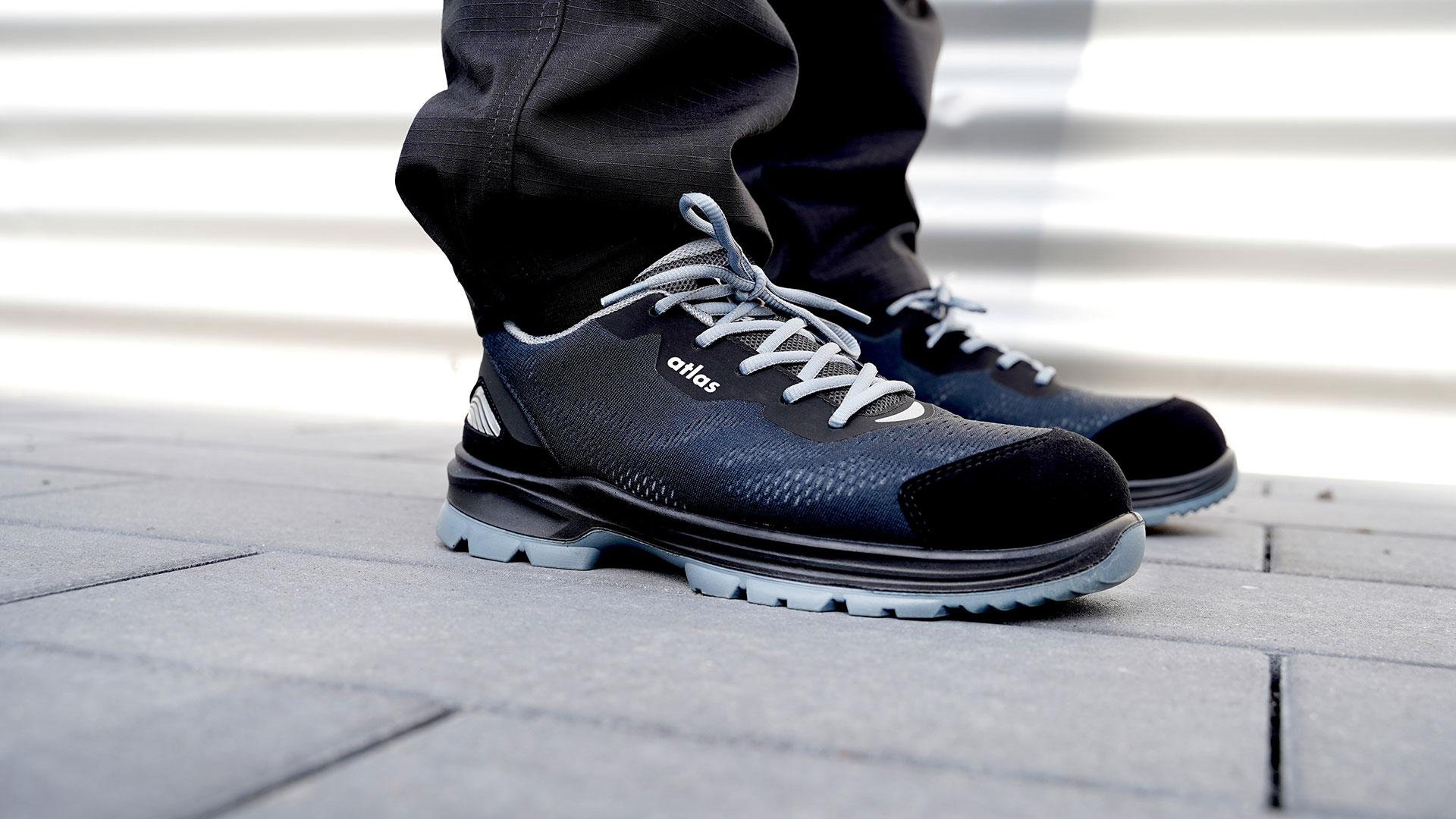 3D cushioning system
---
Work in a healthier way with the right cushioning
The new 3D cushioning system from ATLAS® enables perceptibly economical and fatigue-free walking. The basis for this excellent walking comfort is formed by the three basic components: Pressure relief. Cushioning. Dynamics. This is ensured by the perfect interaction of a pressure-relieving insole and the light and highly reactive MPU sole technology.

PRESSURE-RELIEVING INSOLE
The individually exchangeable, pressure-relieving insole ensures a pleasant walking comfort. The anatomically shaped insole offers natural longitudinal arch support. High tread elasticity also ensures a pleasant cushioning of the impact energy.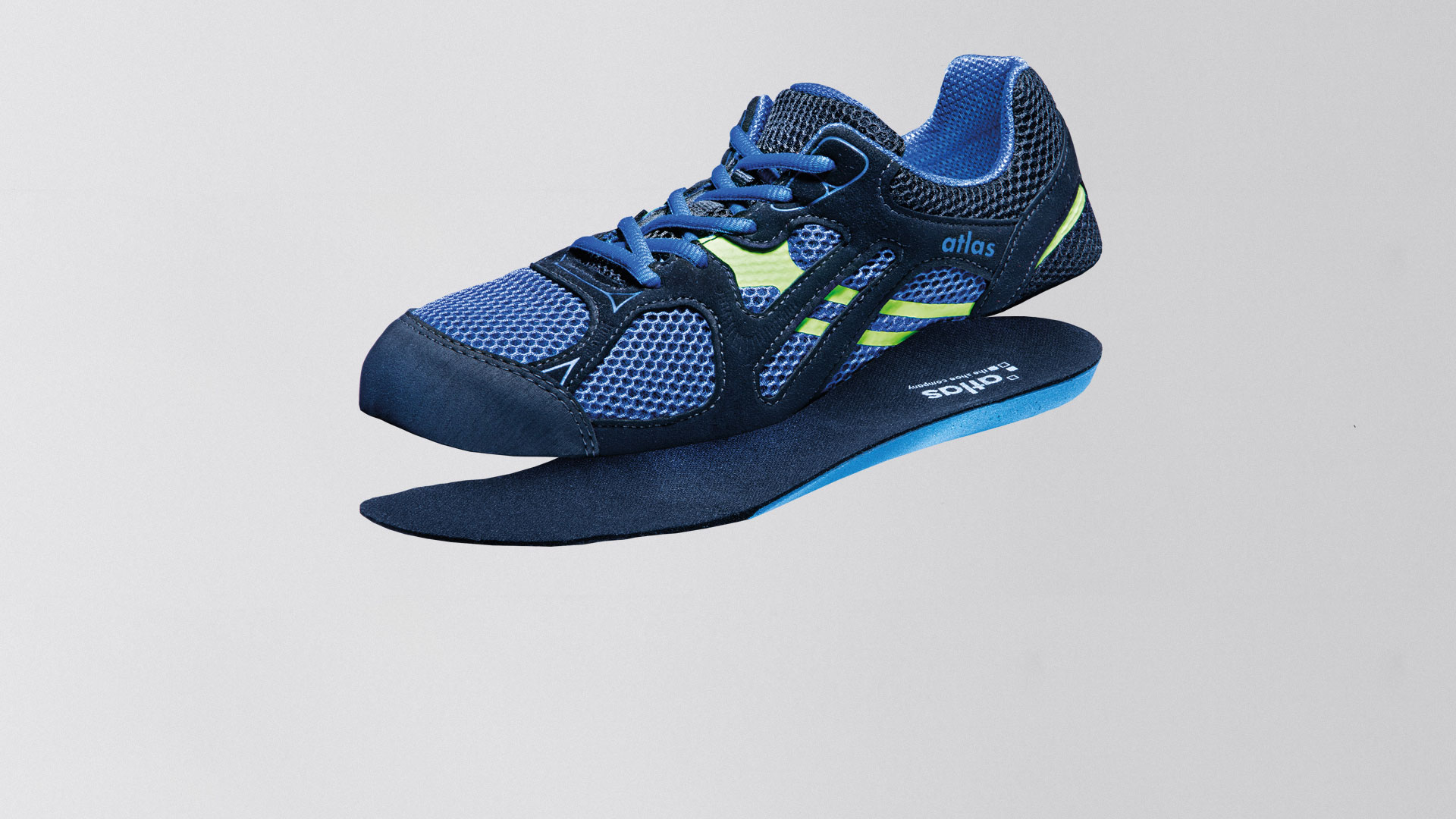 ---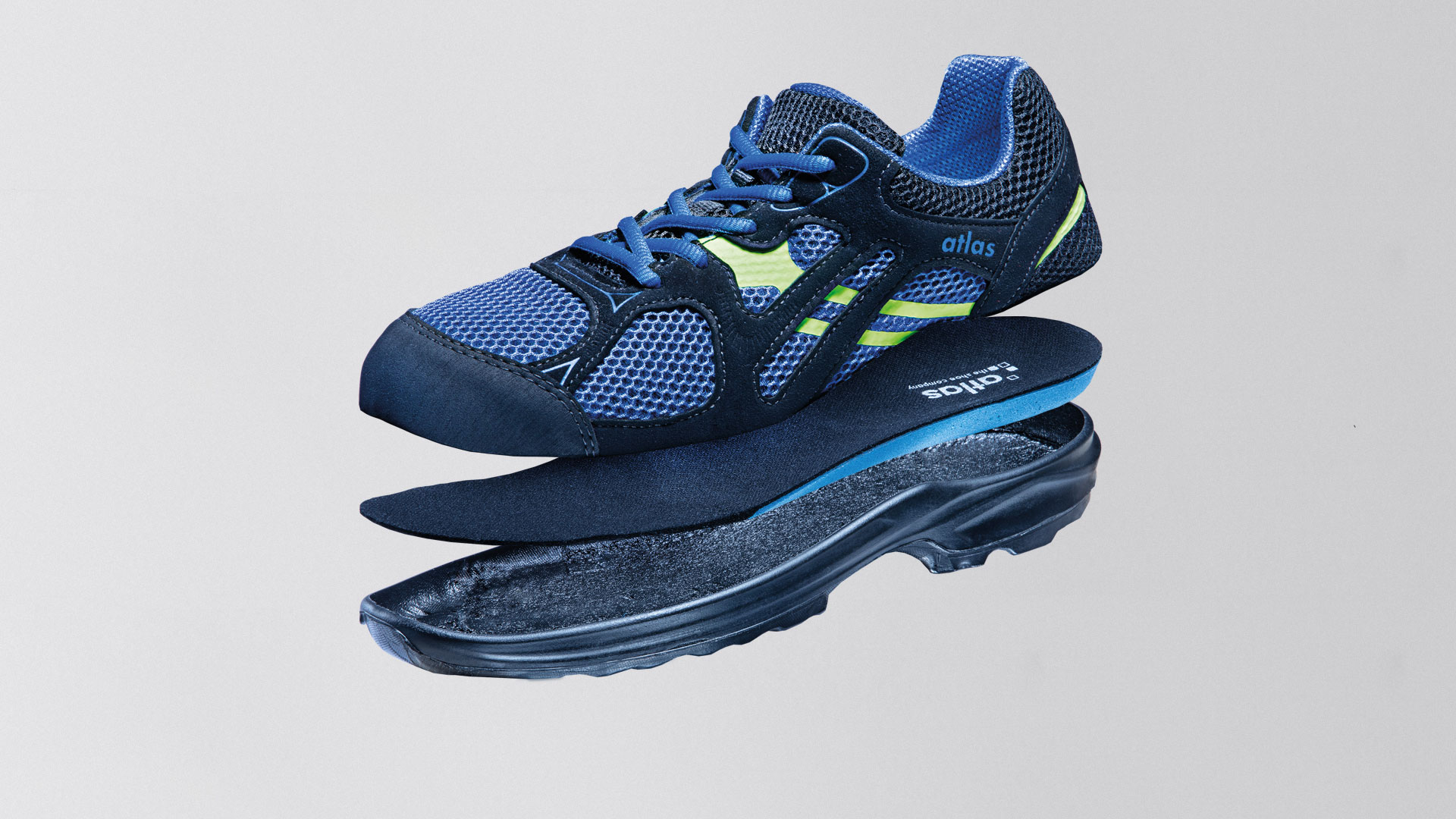 CUSHIONING COMFORT MIDSOLE
The cushioning comfort midsole made of MPU® (multifunctional polyurethane) offers full-surface soft support. The excellent properties of the midsole are based on the 3-part full-surface foot cushioning, consisting of relieving heel cushioning, integrated metatarsal support and optimal forefoot cushioning. Back and joint problems are prevented by the even distribution of pressure. Sensitive pain and pressure points are also perceptibly relieved.
---
DYNAMIC OUTSOLE SYSTEM
ATLAS® uses the innovative MPU® sole injection process to produce slip-resistant outsole systems that are individually tailored to the area of application. The outsole and the comfort midsole form a dynamic unit through which shock loads are absorbed as if they were as light as a feather.