BOA® Fit System
---
DIALED IN - FAST AND EFFORTLESS FOR A PRECISE FIT.
The BOA® Fit System offers efficient fit solutions that are perfectly tailored to the respective application. It consists of three essential components: a finely adjustable dial lock, light, extremely durable laces and low-friction lace guides. All BOA® Fit systems enable a precise fit quickly and effortlessly.

1. DIAL LOCK
Allows quick opening and precisely adjusts the fit.
2. LACE
Light, durable and specially configured for maximum performance.
3. LACE GUIDES
Low-friction lace guides ensure smooth closing.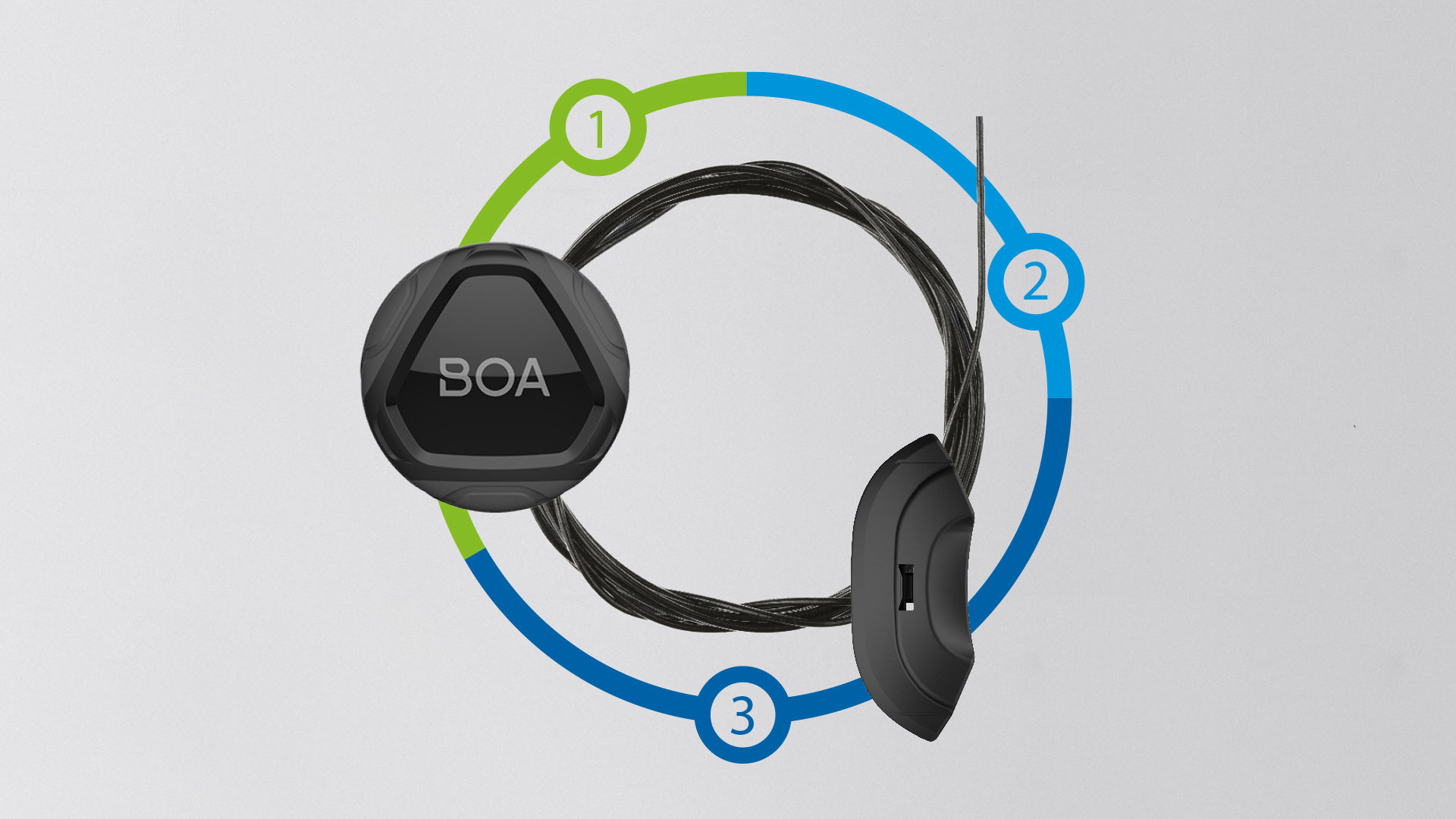 ---
MOBILITY AND SPEED
The BOA® Fit System creates a seamless connection between body and shoe and thus supports faster, more powerful changes of direction and sequences of movement.
POWER AND PRECISION
Power without sacrificing precision: the BOA® Fit System ensures explosiveness and incomparable accuracy.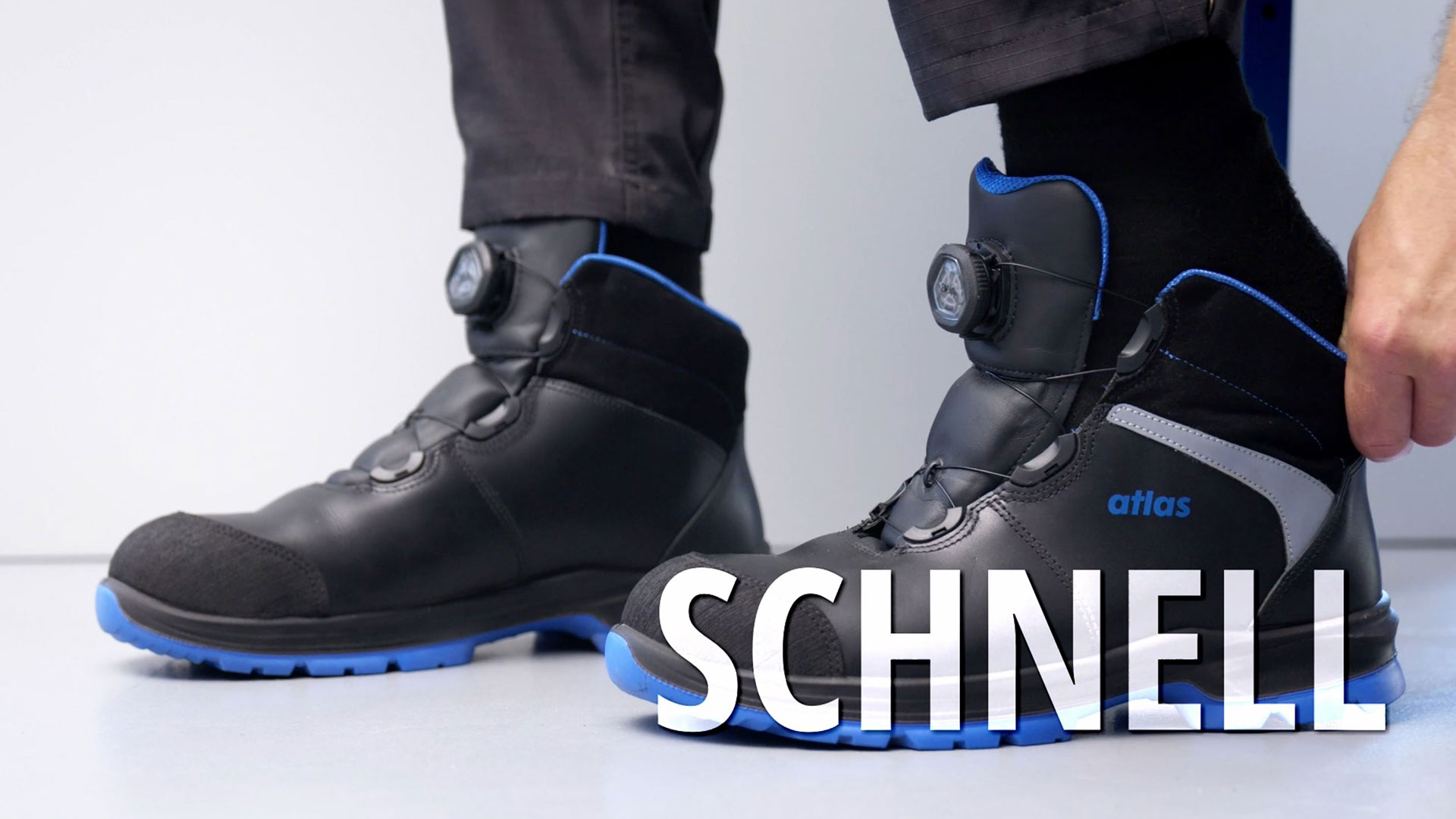 ---
ENDURANCE AND HEALTH
Faster, further, stronger - the BOA® Fit System saves energy because it improves blood circulation and efficiency of movement.
DURABILITY AND QUALITY
Developed from high-quality, extremely durable materials and tested under the toughest conditions, the BOA® Fit System guarantees performance in every environment.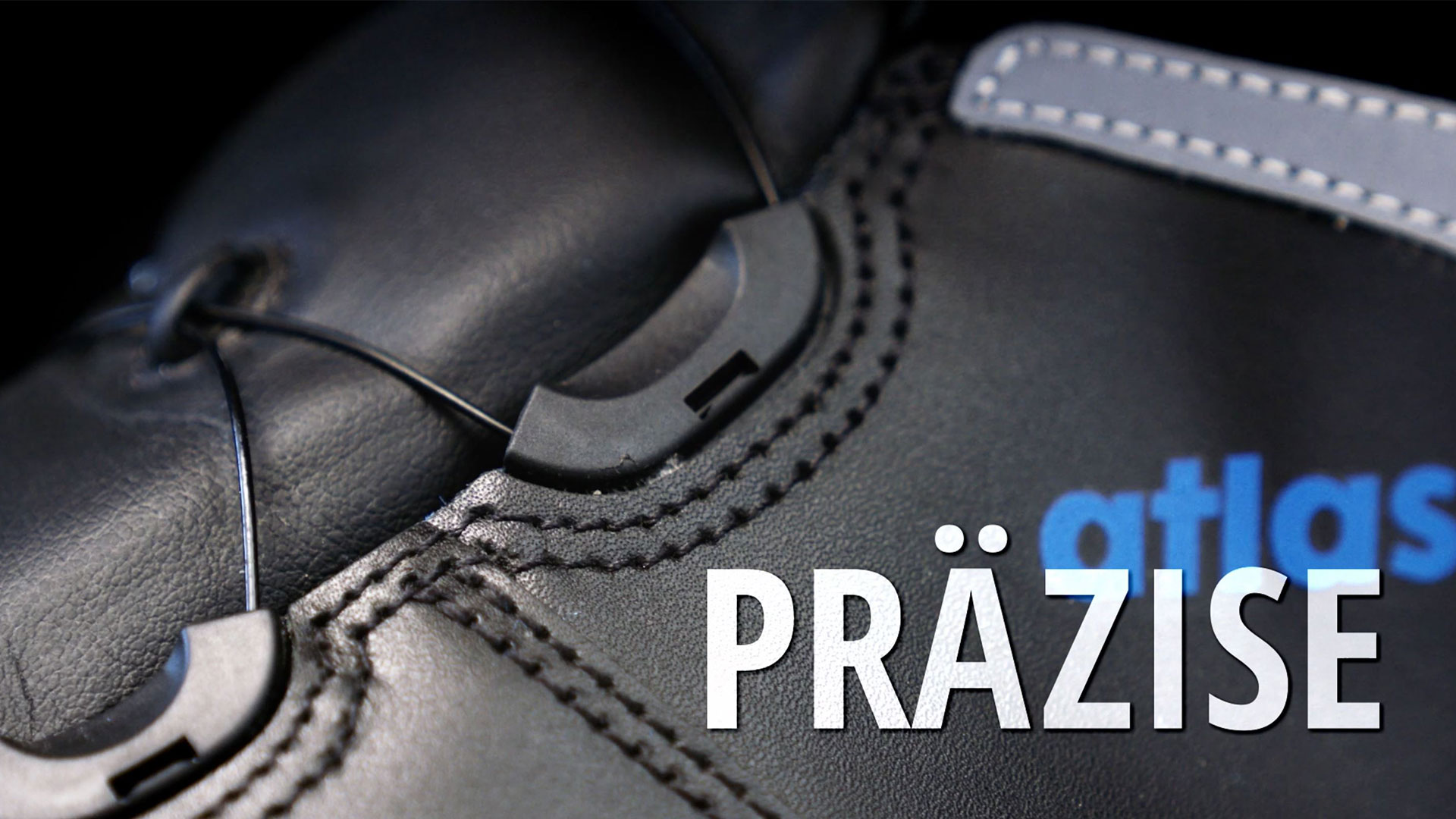 BOA® IMAGECLIP
Please note: Once you watch the video, data will be transmitted to Youtube/Google. For more information, see Google Privacy.