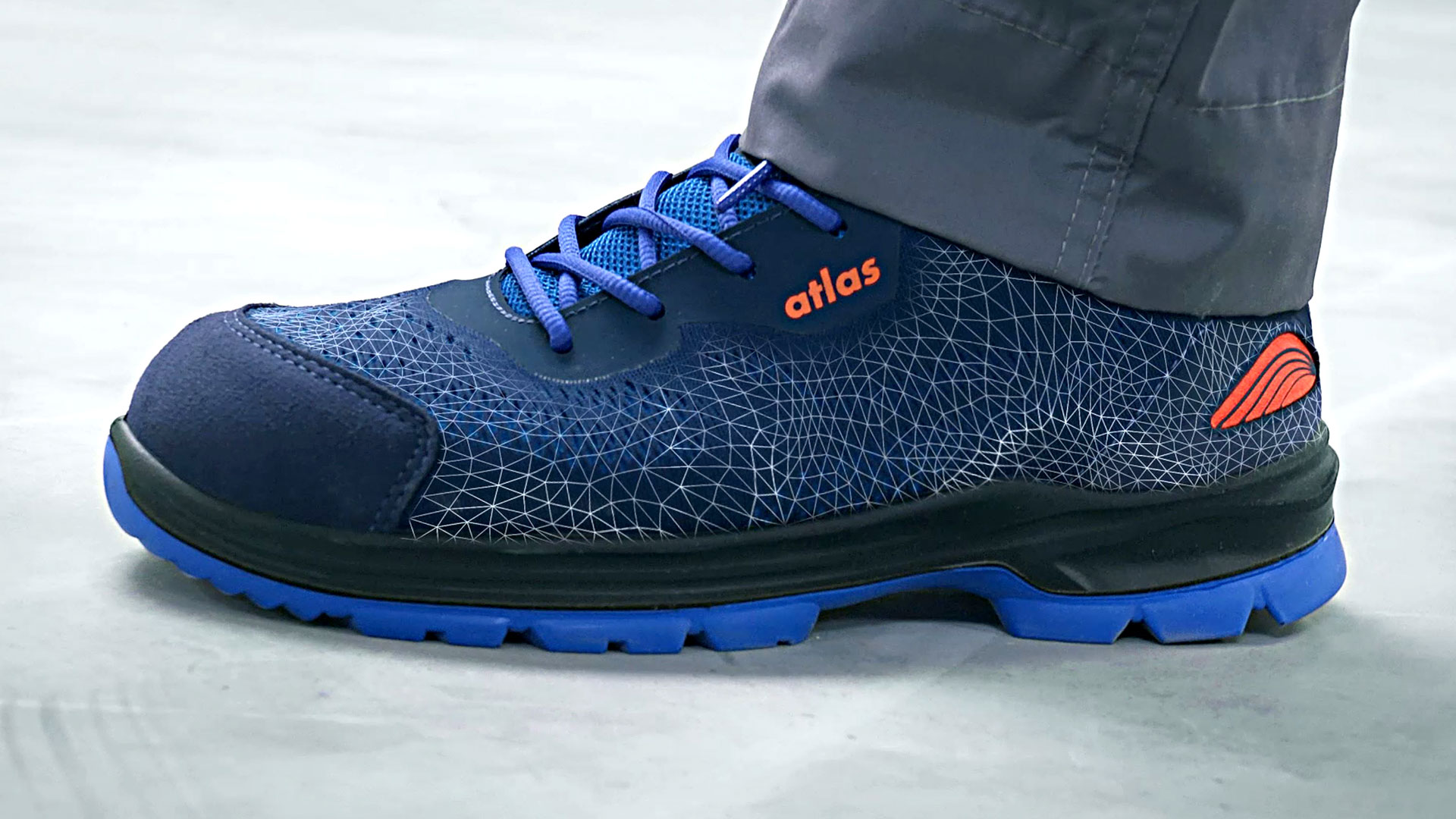 clima-stream® concept
---
The ATLAS® clima-stream® concept maximizes breathability, balances out the moisture inside the shoe and optimally regulates the temperature of the environment. The use of the high-quality, particularly breathable upper, the thermo-regulating inner lining and the Klima Komfort® insole ensures unique wearing comfort.
Once our body is at operating temperature, performance increases. Will the decrease or increase Body temperature due to climatic changes, everyday work quickly becomes extreme stress. The right climate concept in the safety shoe therefore plays an important role.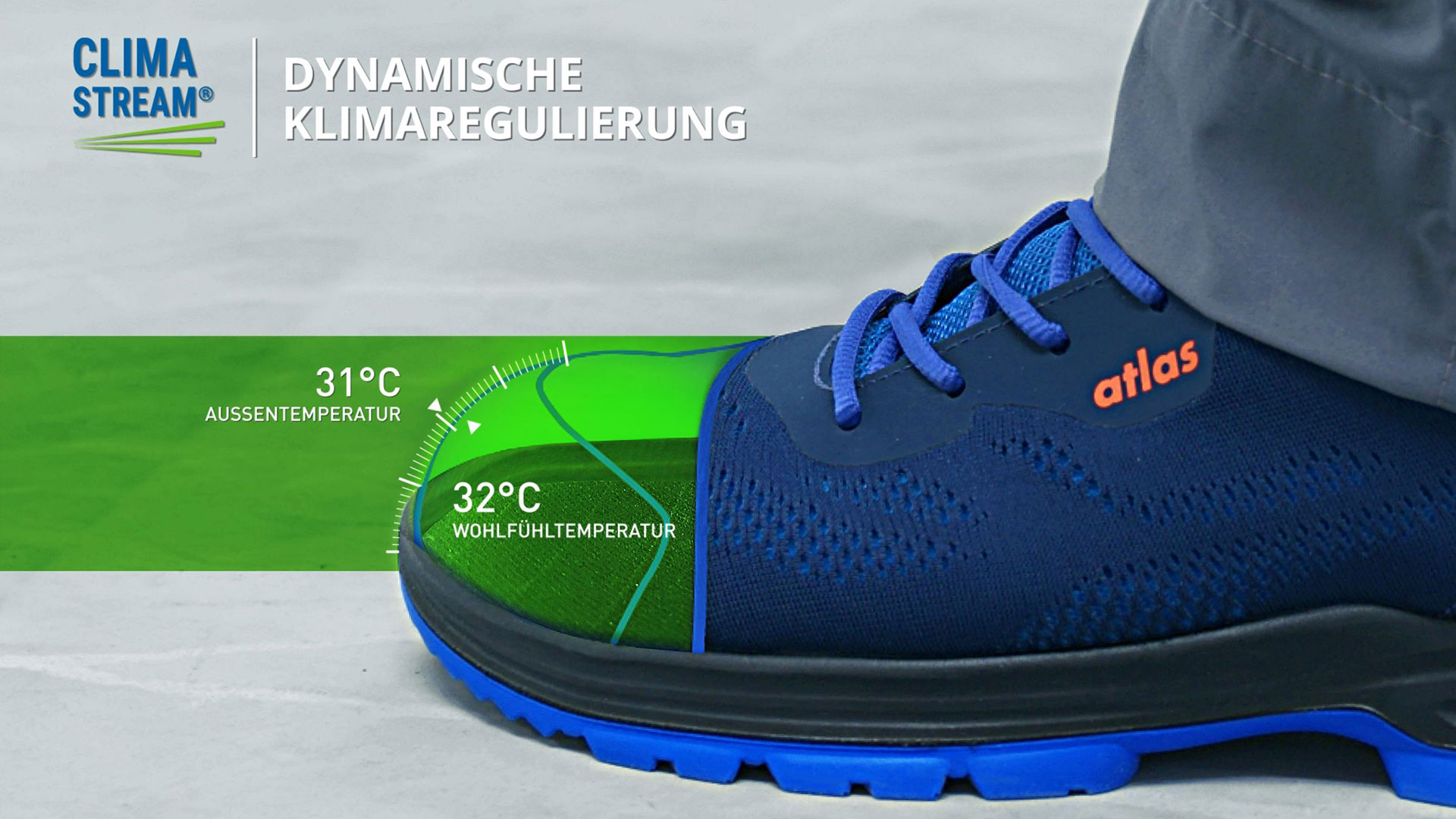 ---
The optimal comfort temperature in the shoe is 32 ° C. Even the slightest fluctuations of 1 - 2 degrees lead to an uncomfortable feeling of hot or cold feet.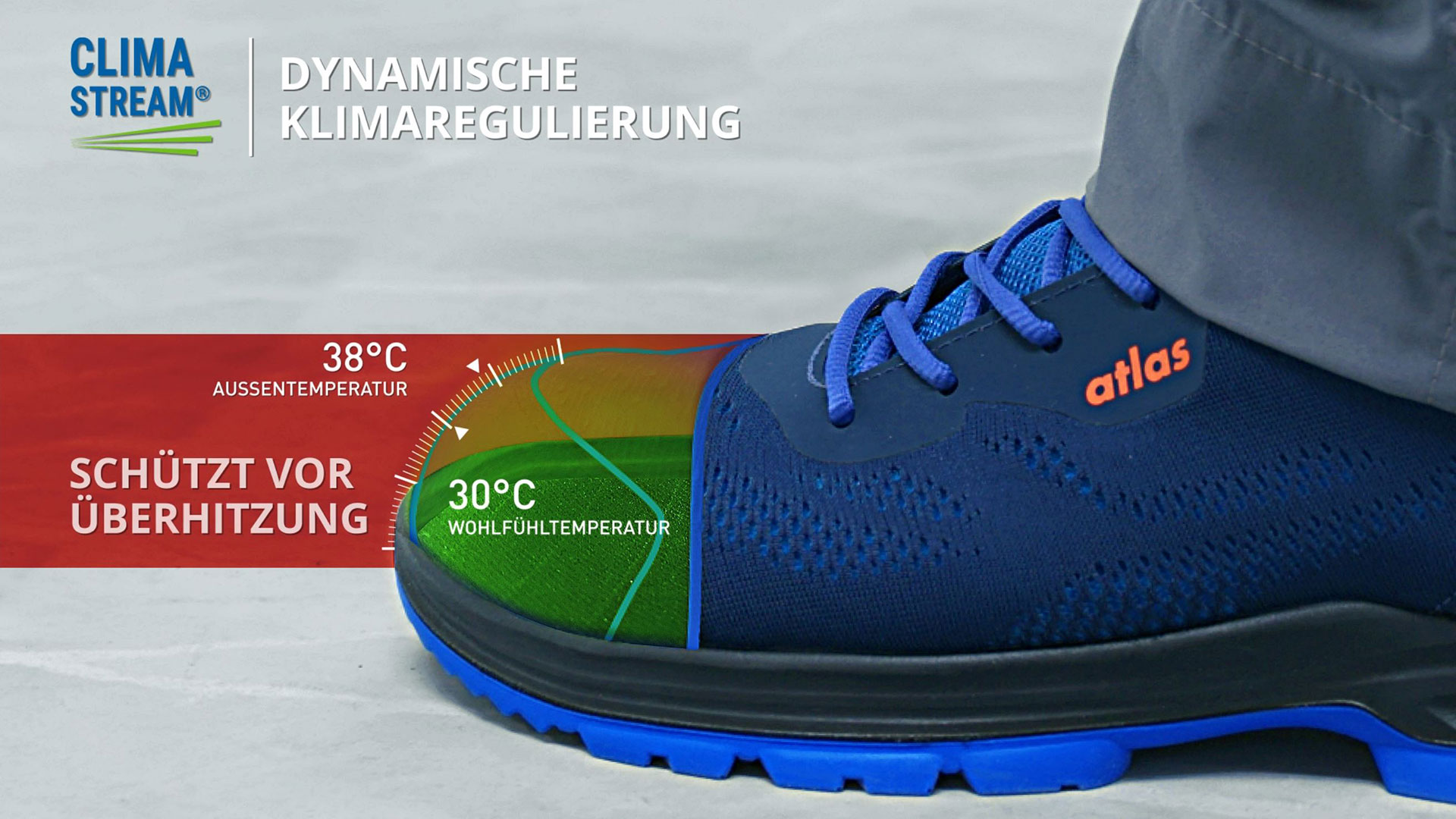 ---
The properties of the clima-stream® materials optimally compensate for these temperature fluctuations. Only the perfect combination and coordination of the different clima-stream® materials make this possible.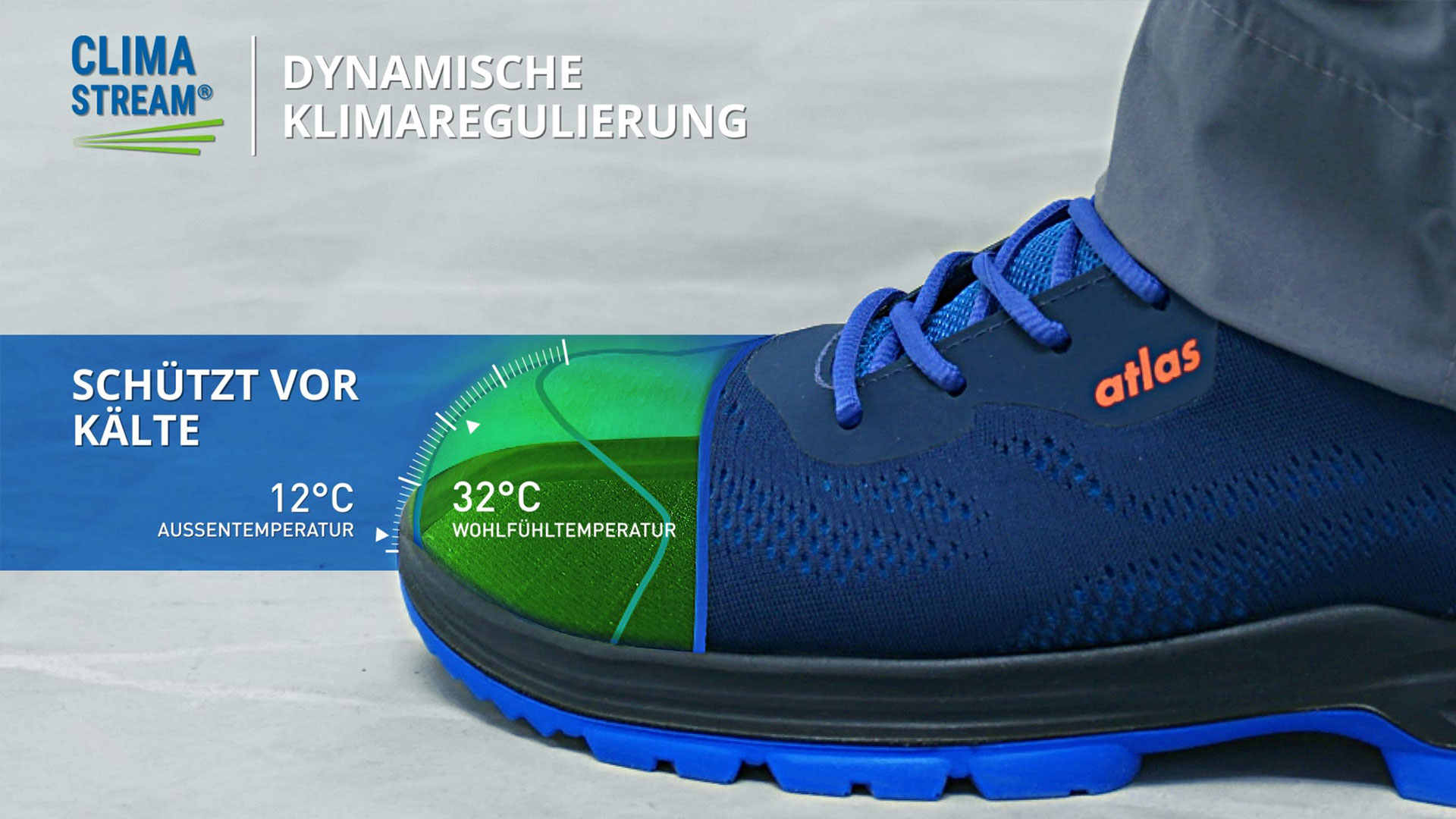 THE RESULT:
THE FEET ARE ALWAYS COMFORTABLY TEMPERATURE AND STILL FEEL COMFORTABLE EVEN UNDER HIGH PHYSICAL EXERCISE
CLIMA-STREAM® IMAGECLIP
Please note: Once you watch the video, data will be transmitted to Youtube/Google. For more information, see Google Privacy.