SL 9645 XP BOA | ESD
Specifications
article number 62600
EN ISO 20345 S3 SRC
Size: 36-49
XP® metal free puncture-resistance
alu-tec® aluminium toecap
Boa® Closure System
3D-cushioning system
Waterproof leather
aktiv-X lining
ESD-fitting
also available in W12
adapted for orthopedic insoles
MPU® INNOFLEX System
BOA FIT SYSTEM | DIALED IN. PRECISION FIT.
BOA FIT SYSTEM
DIALED IN - FAST AND EFFORTLESS
The BOA® Fit System offers efficient fit solutions that are perfectly tailored to the respective application. It consists of three essential components: a finely adjustable dial lock, light, extremely durable laces and low-friction lace guides. All BOA® Fit Systems enable a precise fit quickly and effortlessly. Developed from high-quality, extremely durable materials and tested under the toughest conditions, the BOA® Fit System guarantees performance in every environment.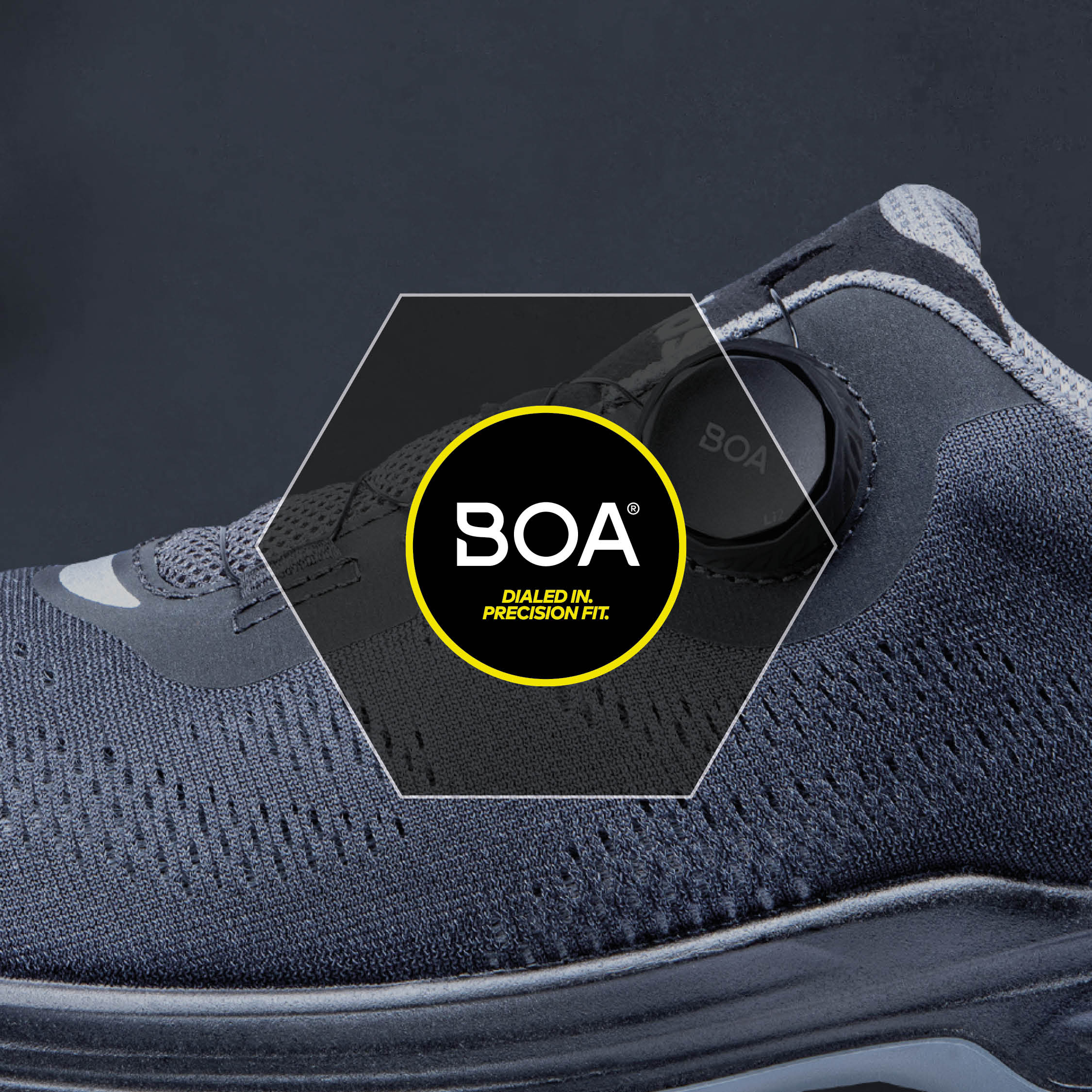 The following product might interest you