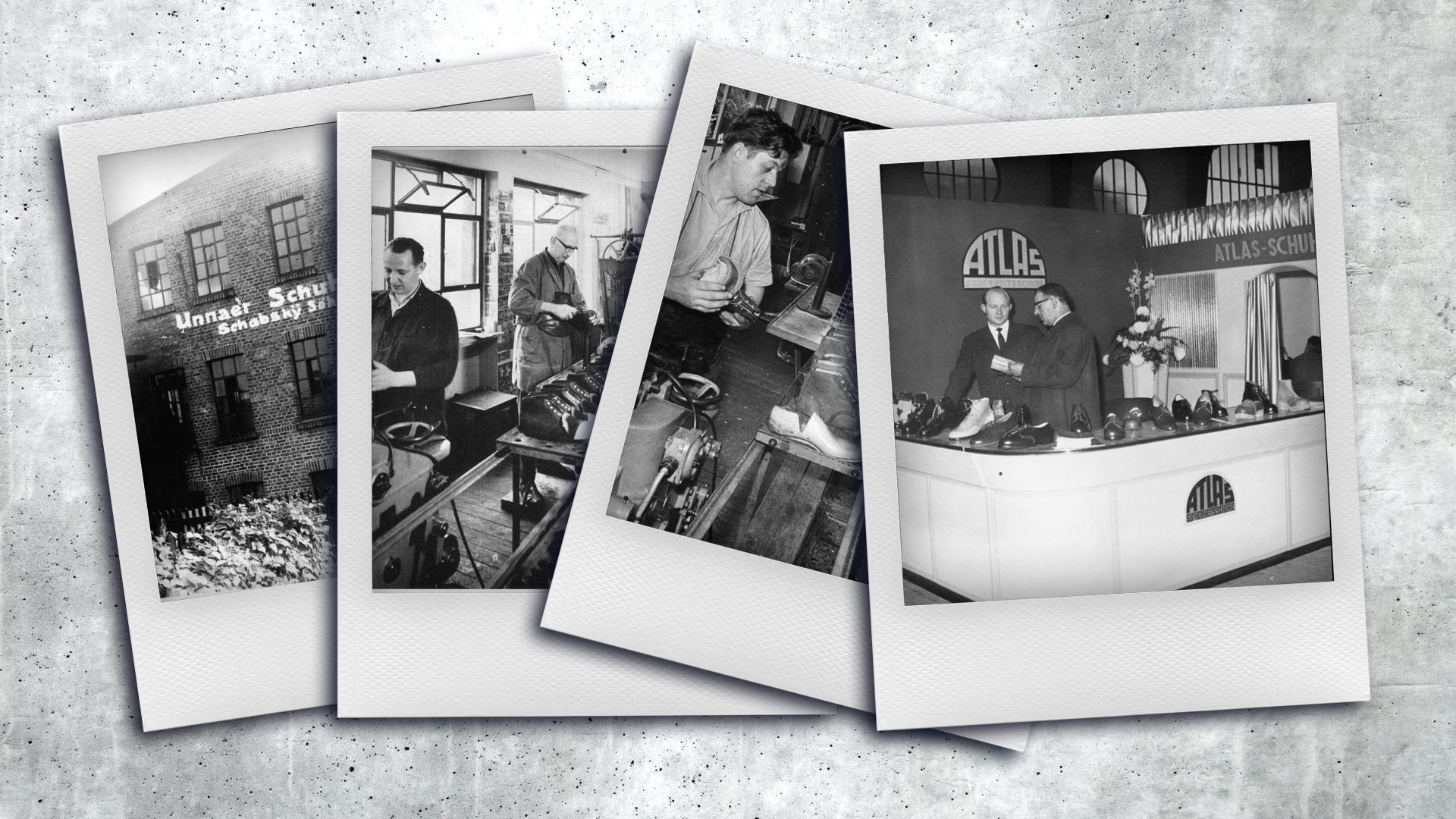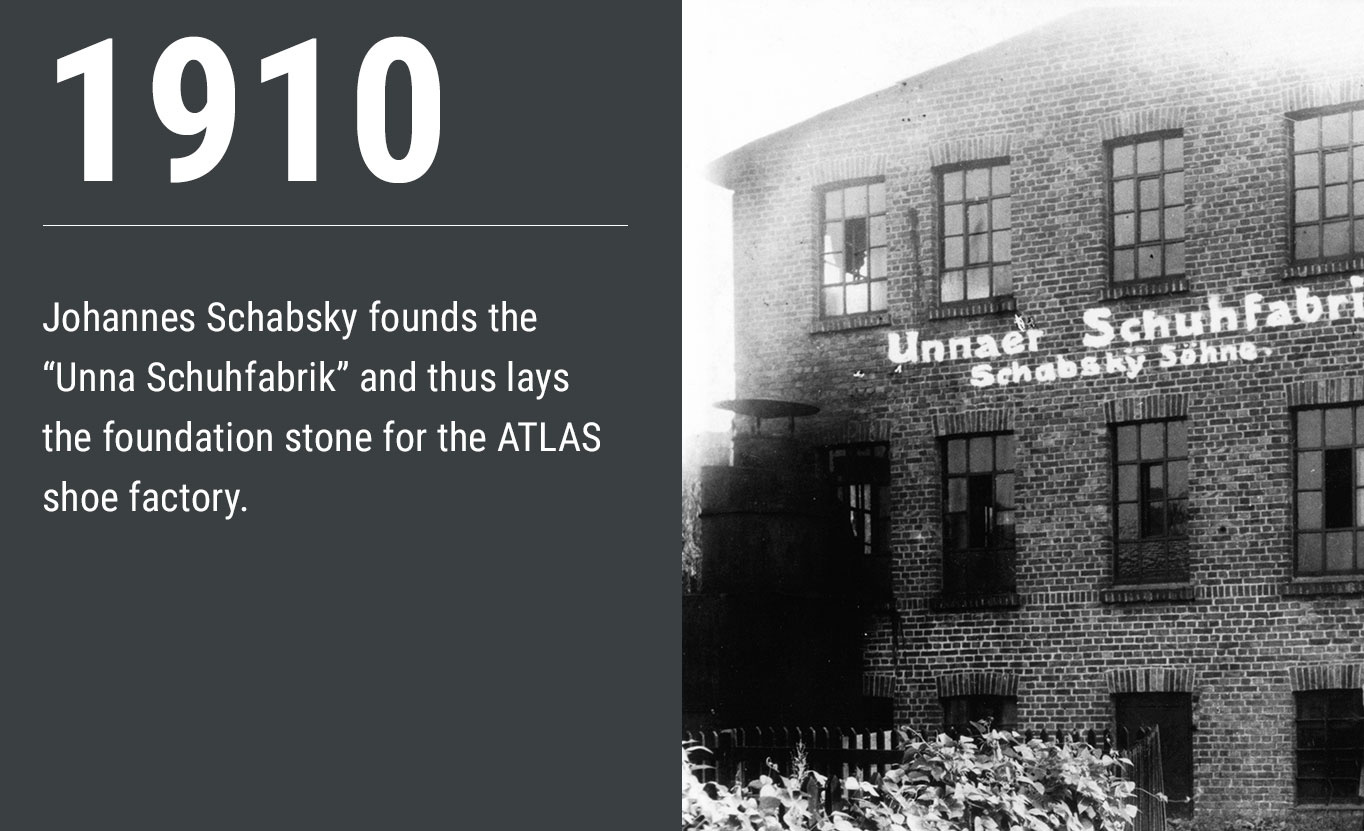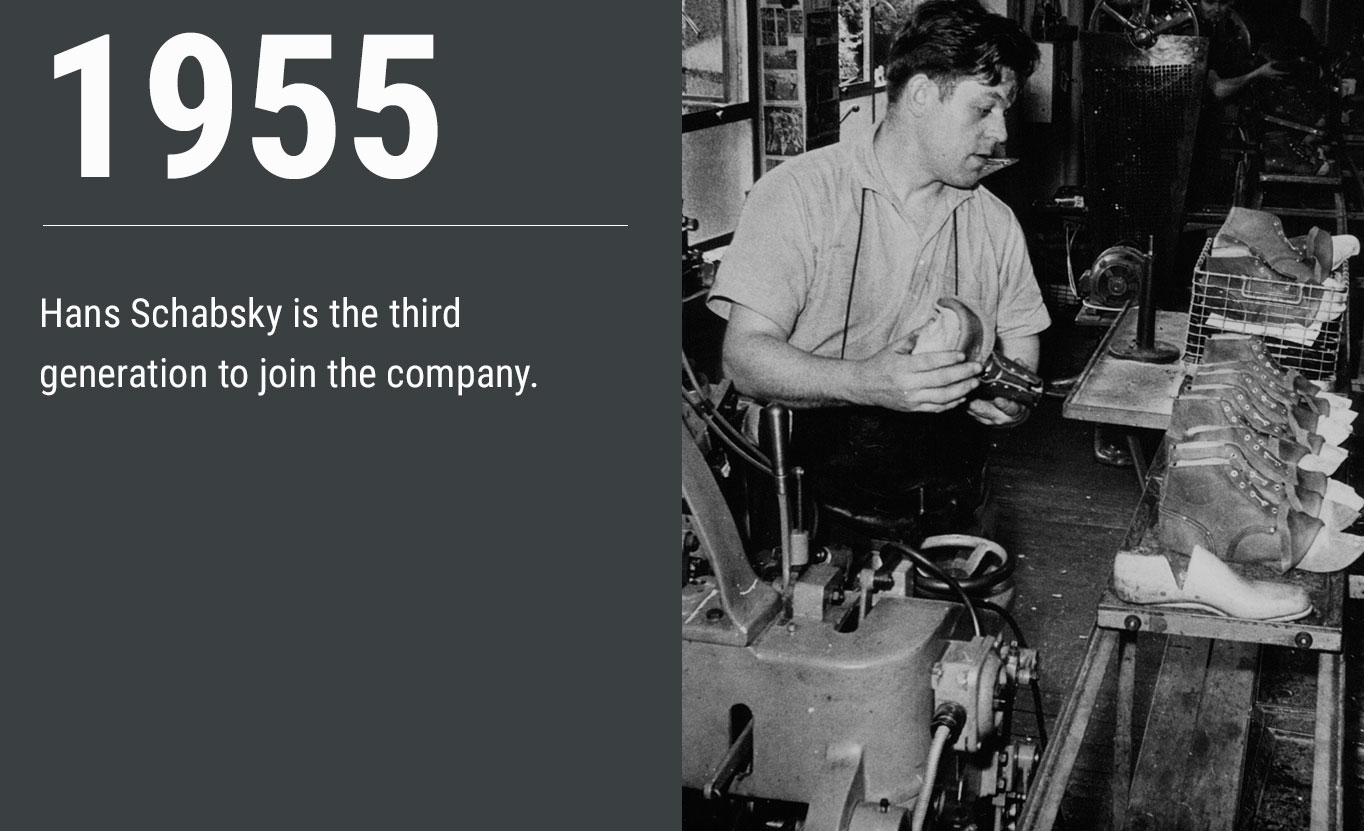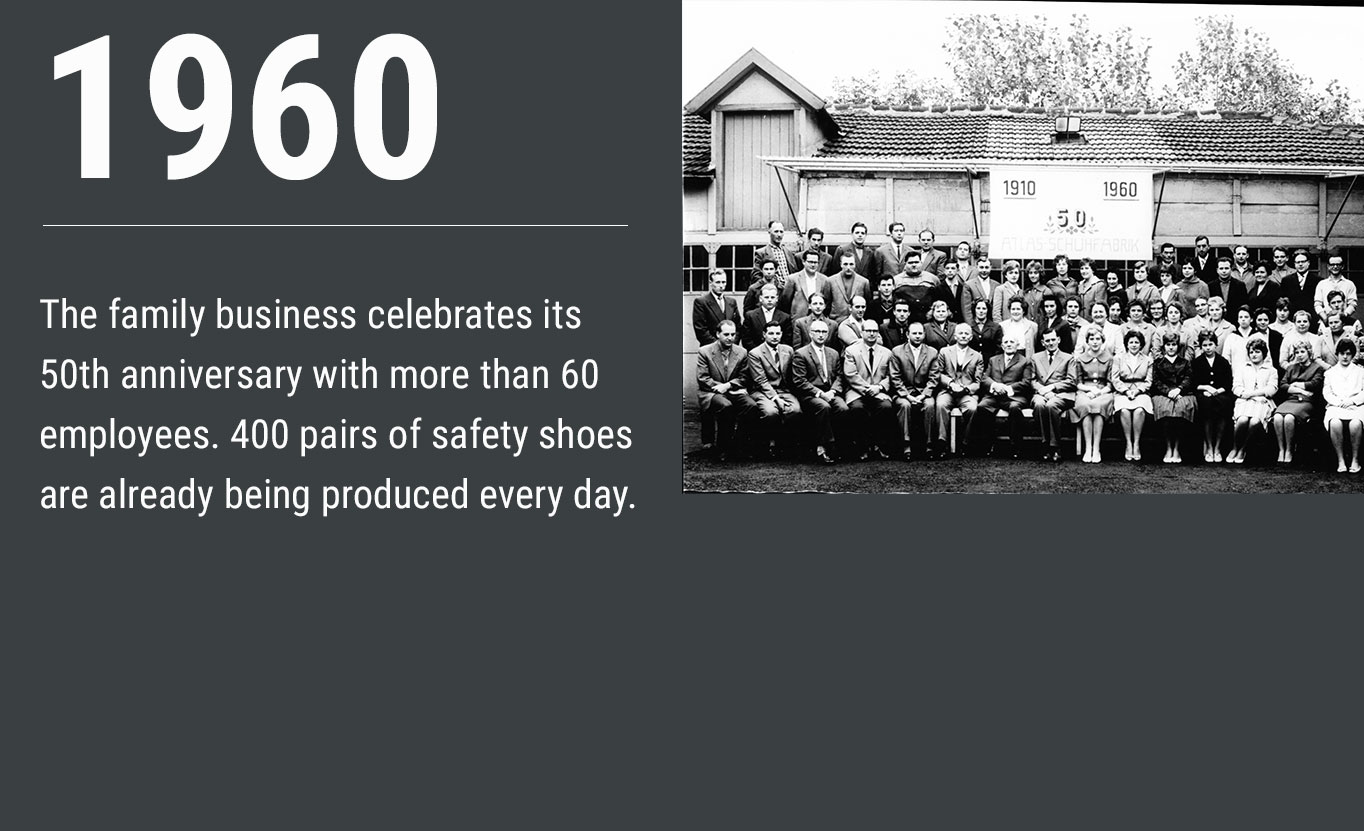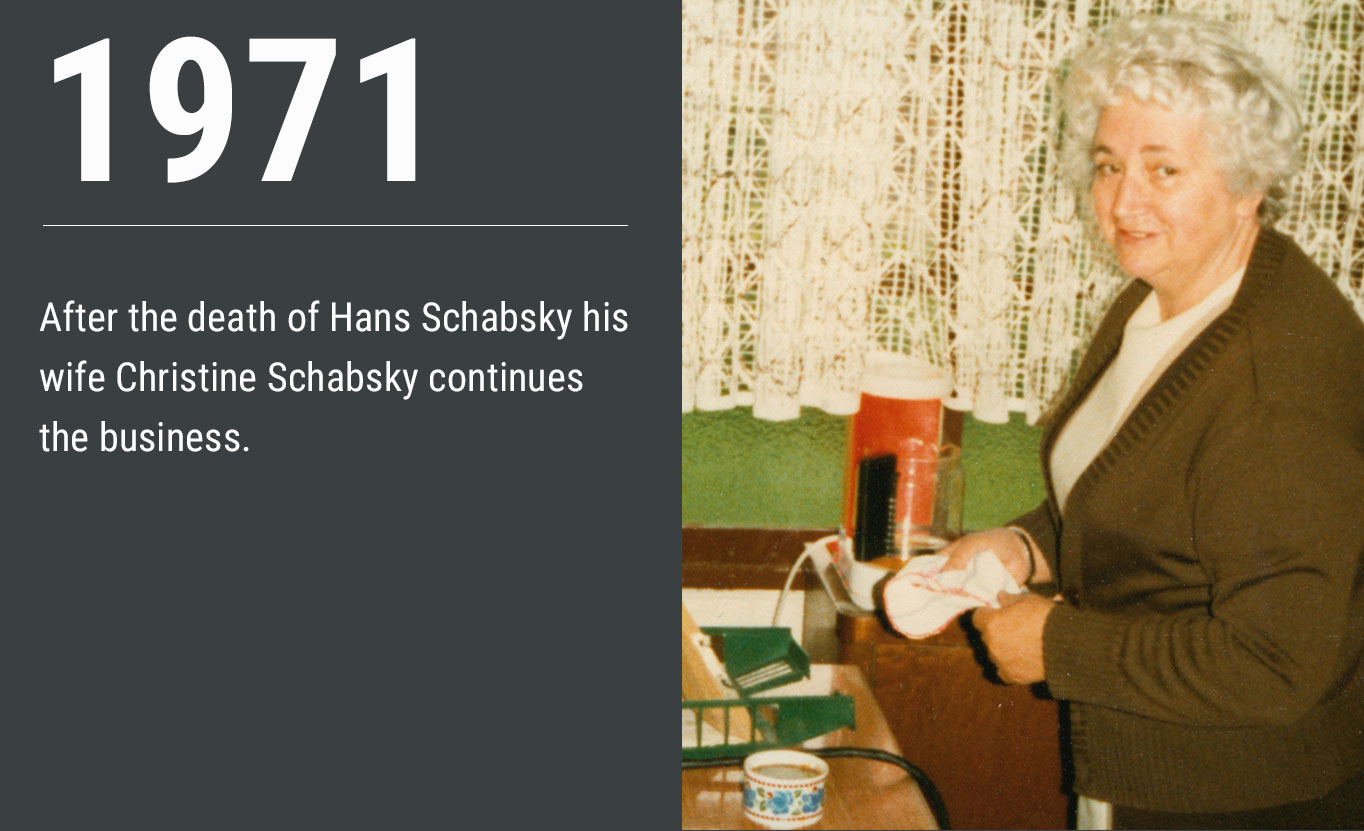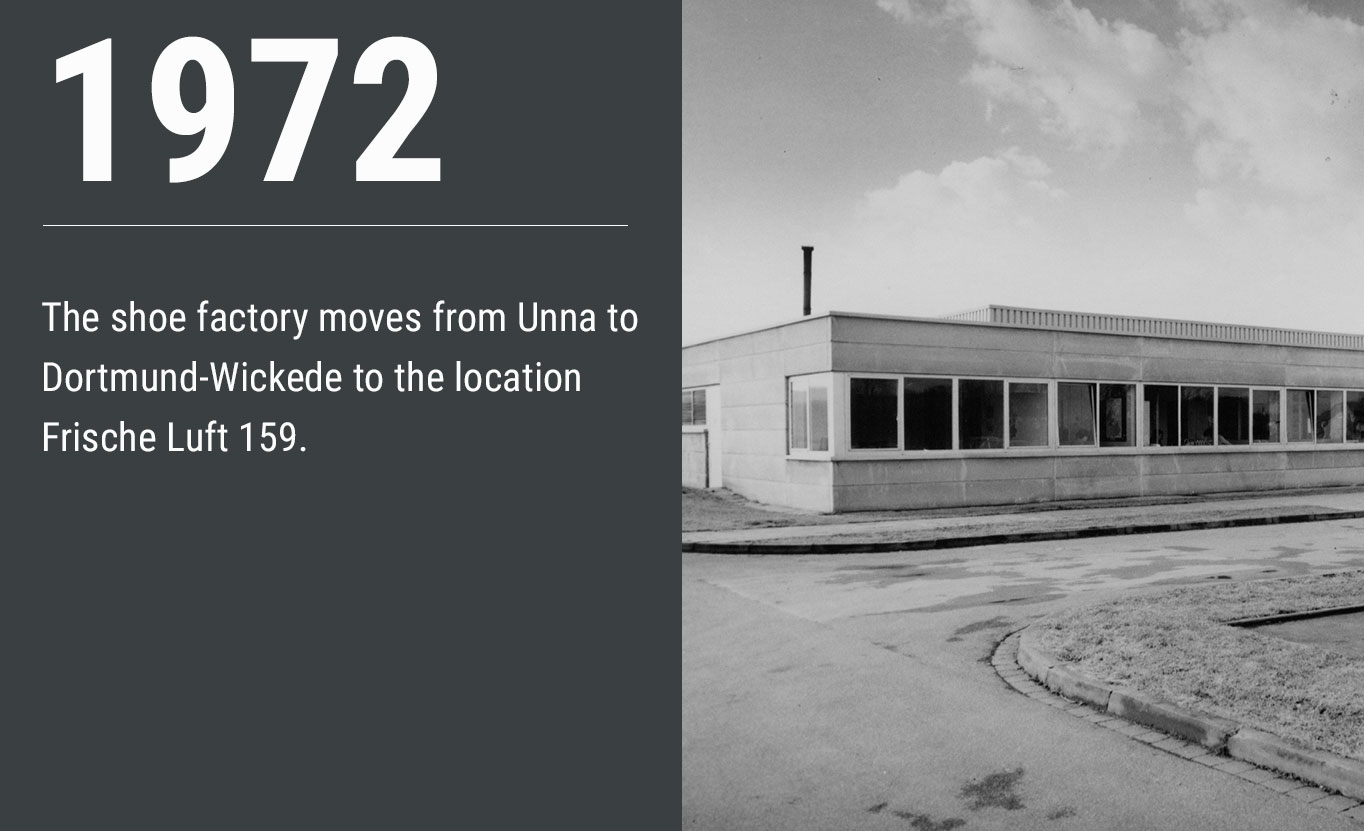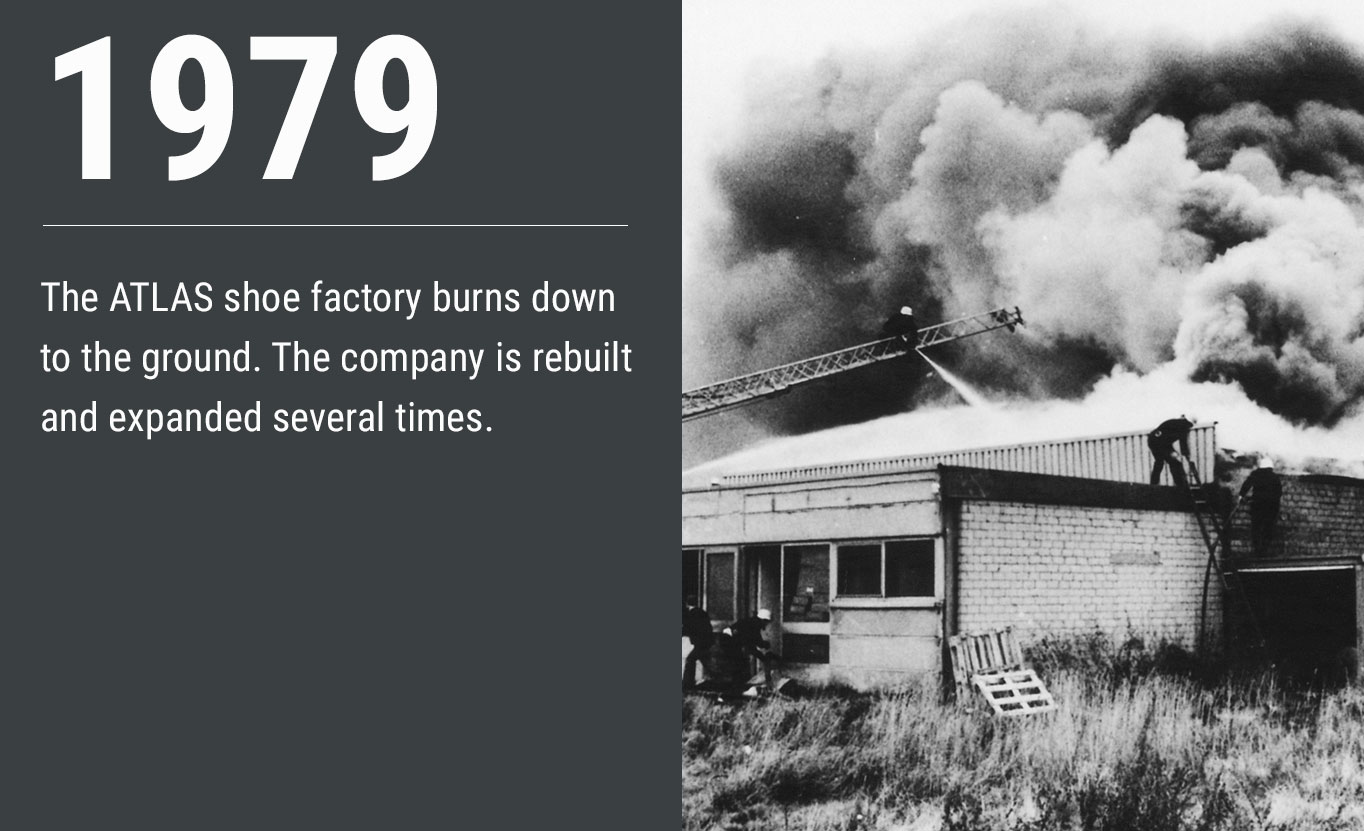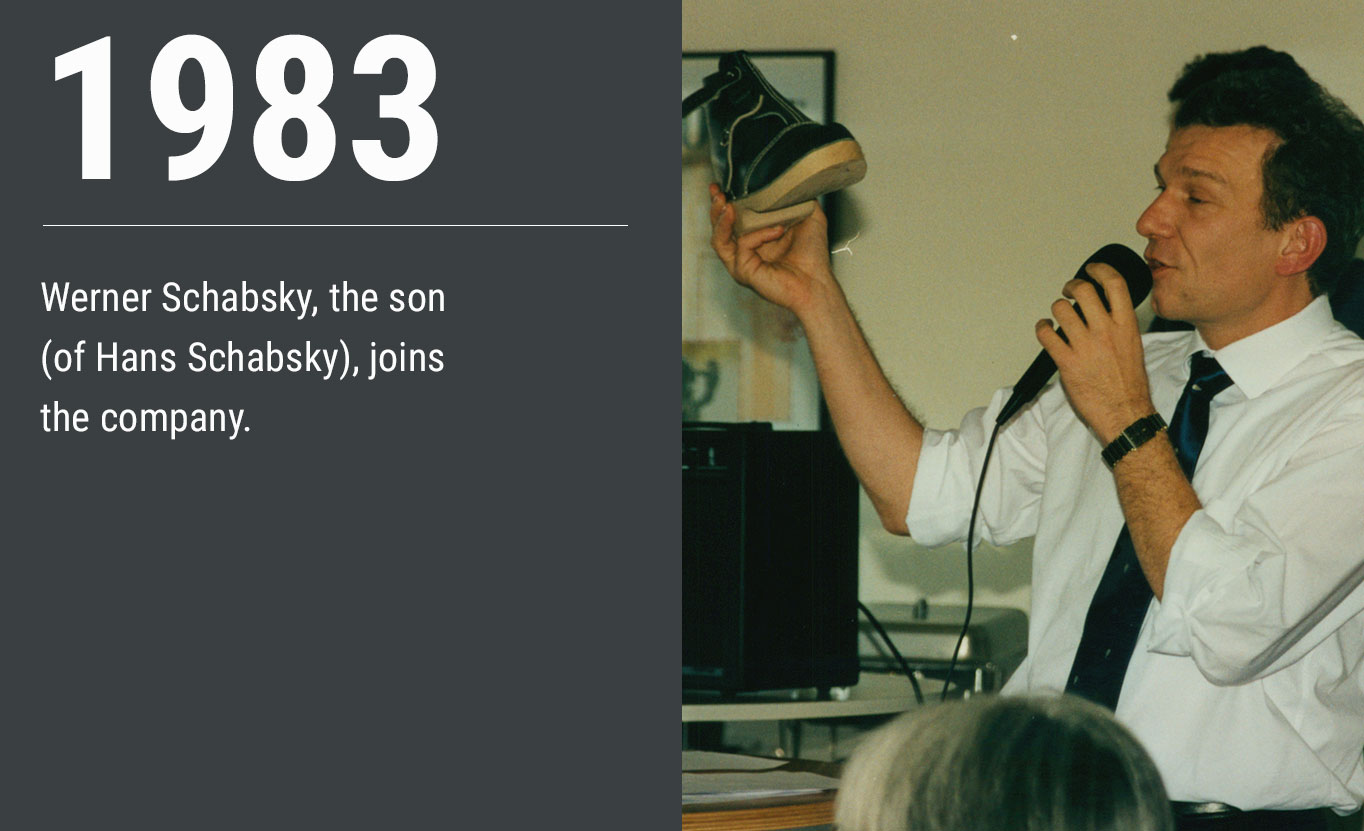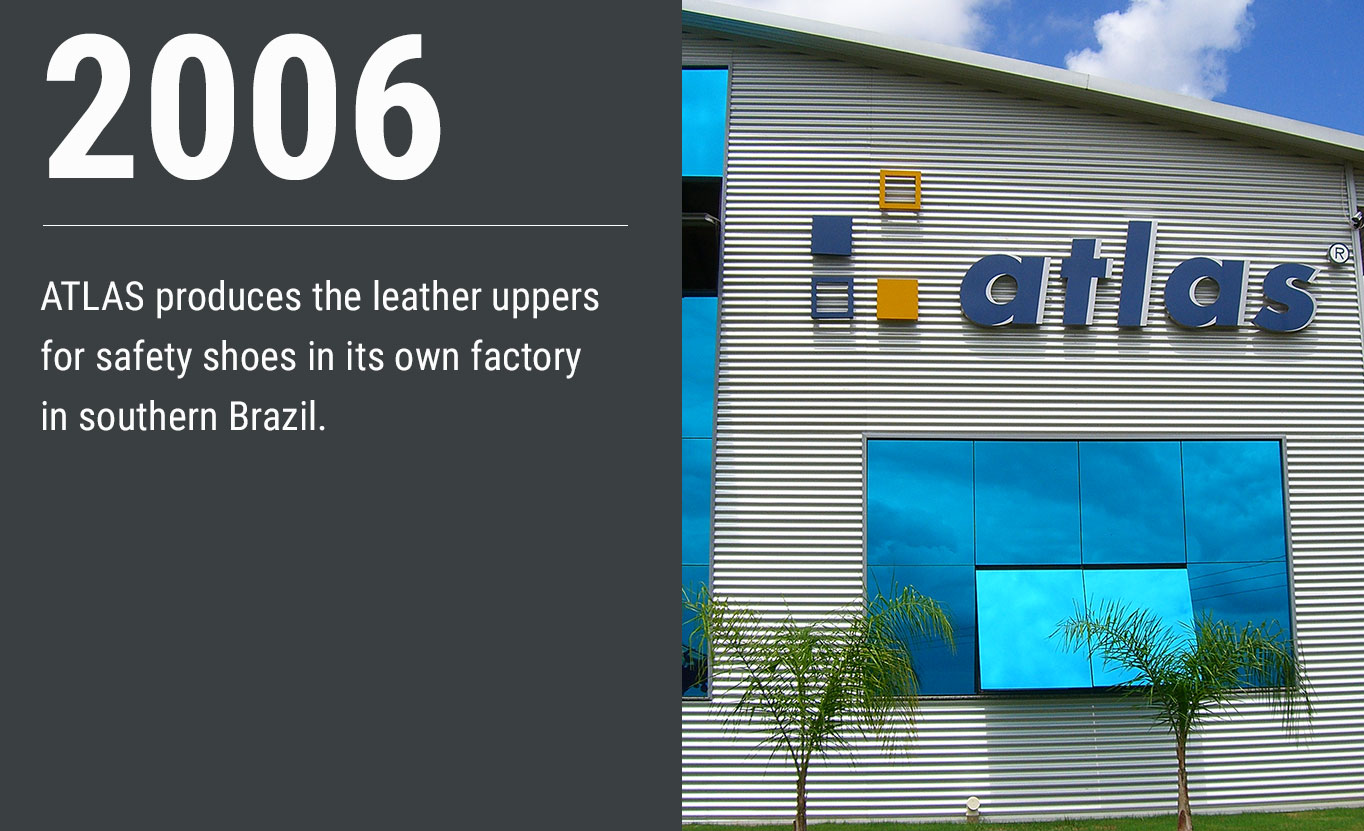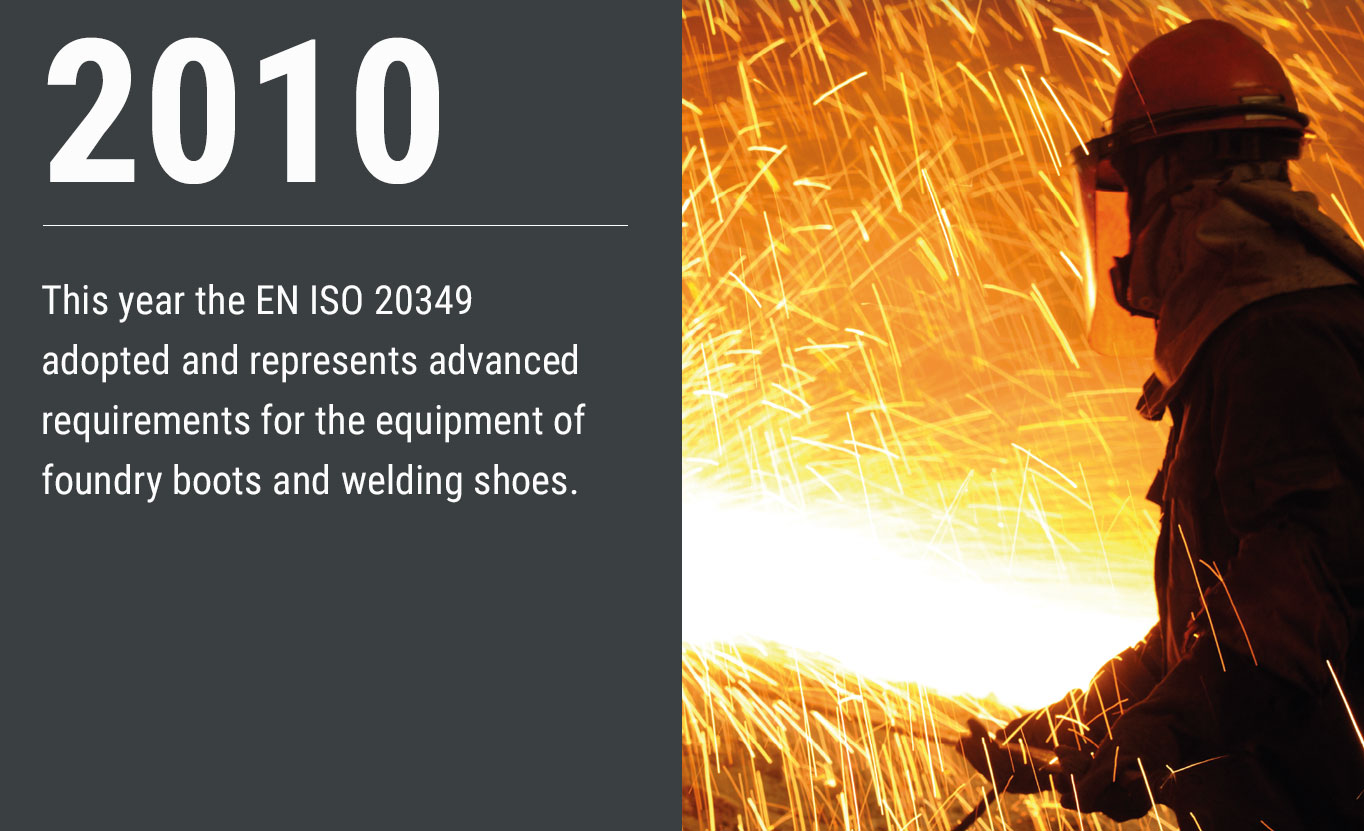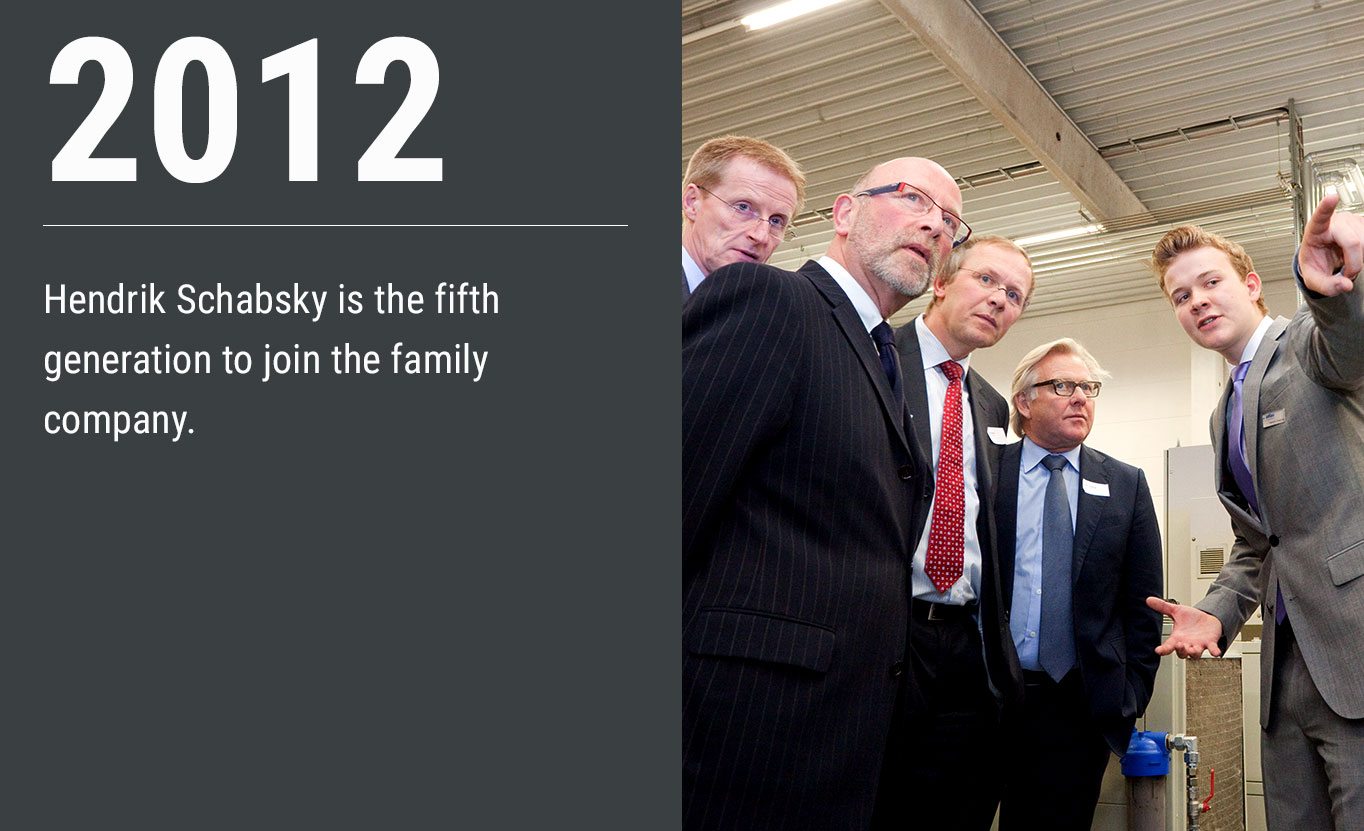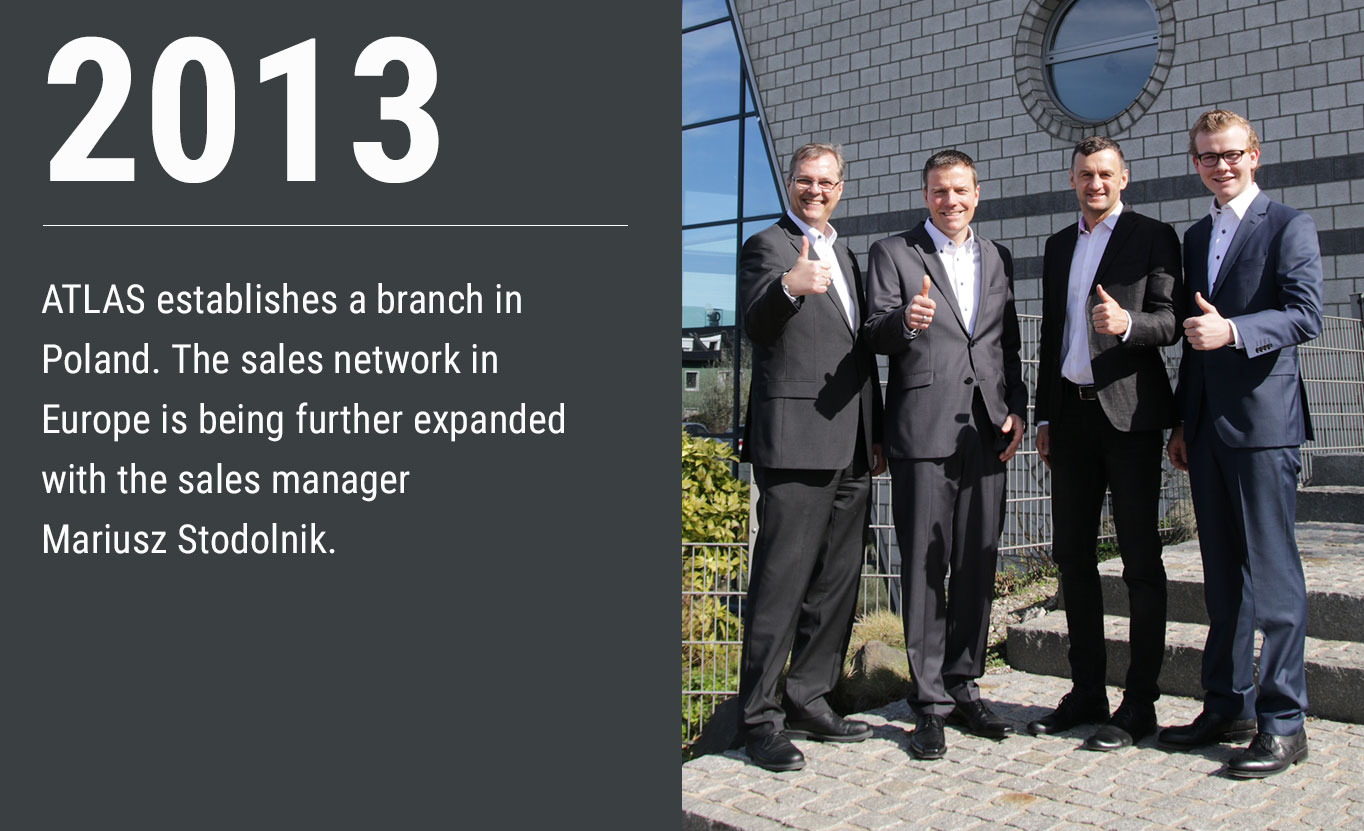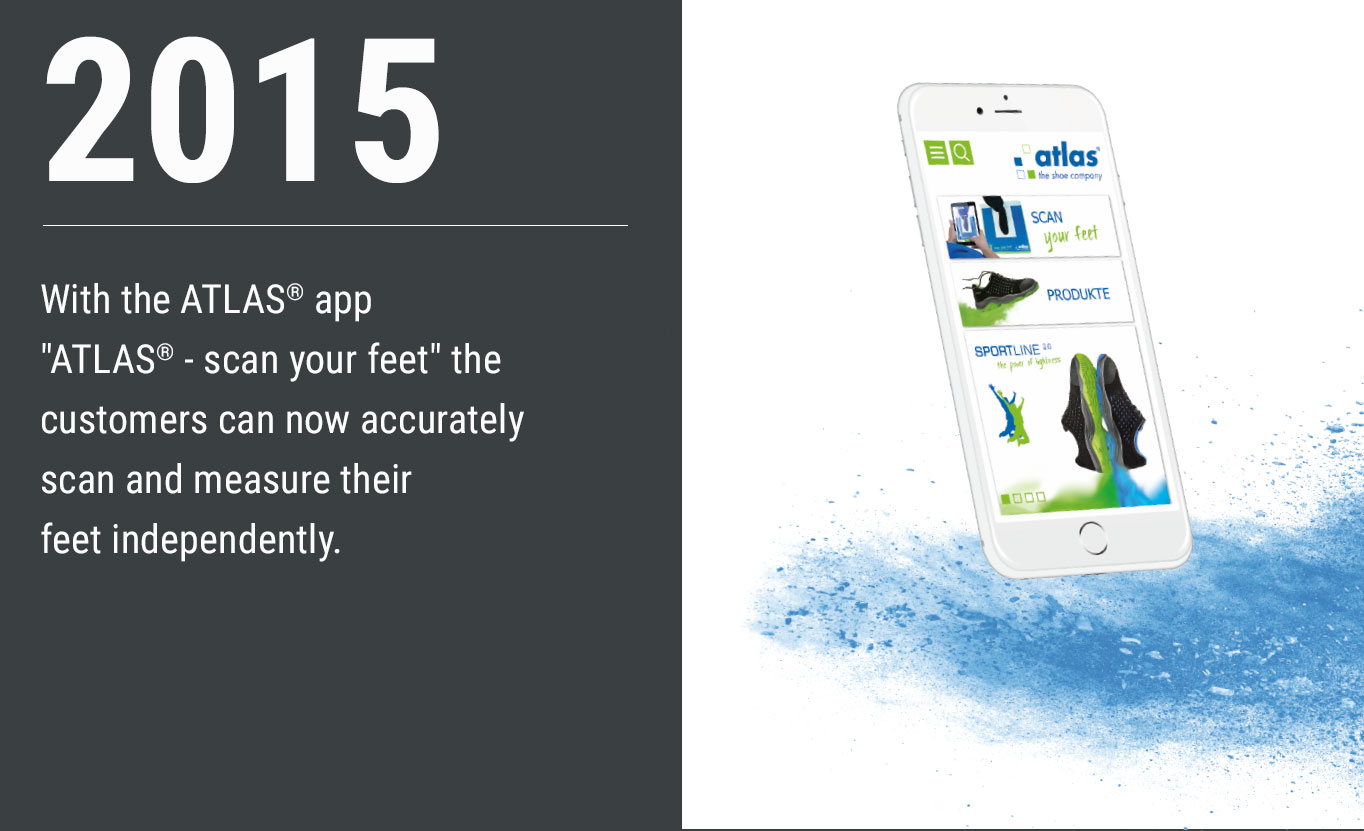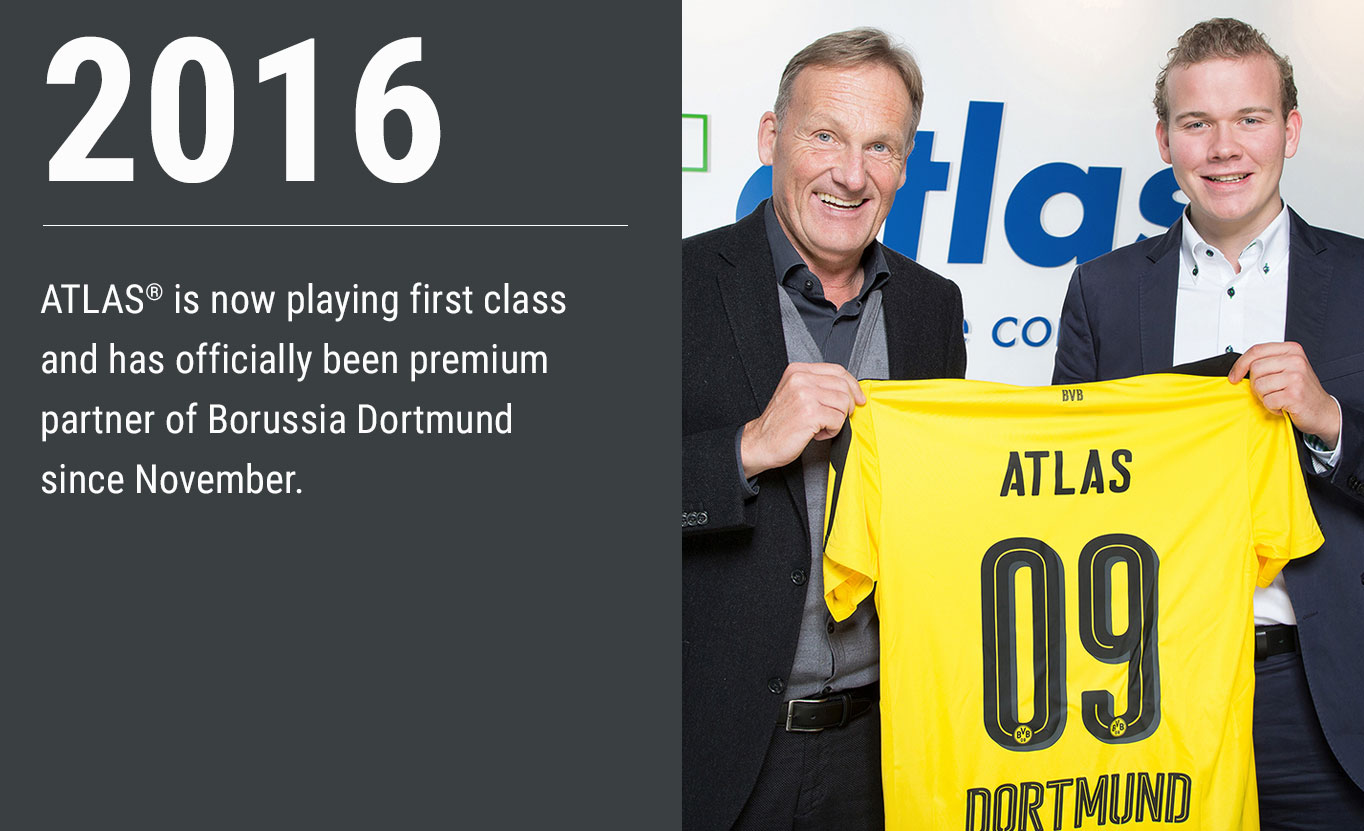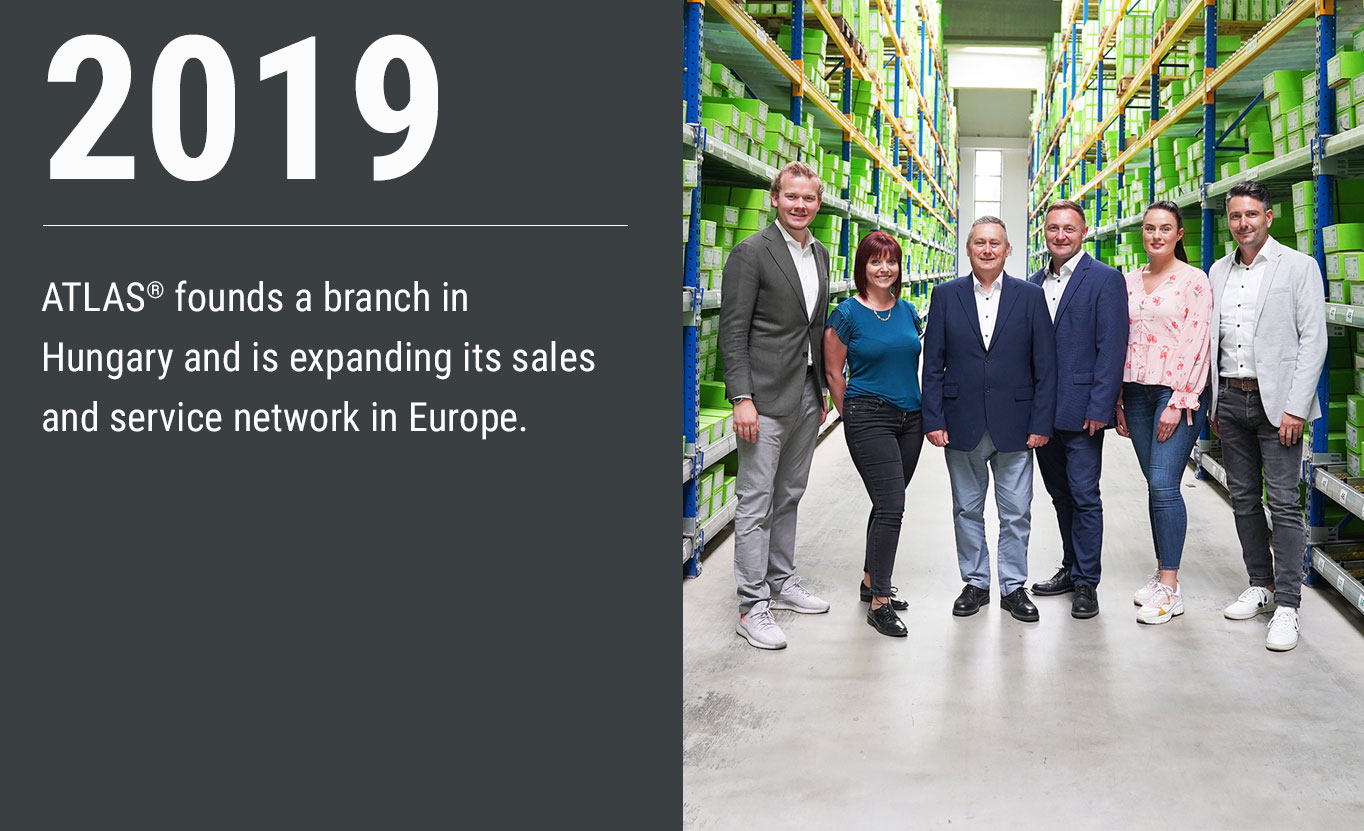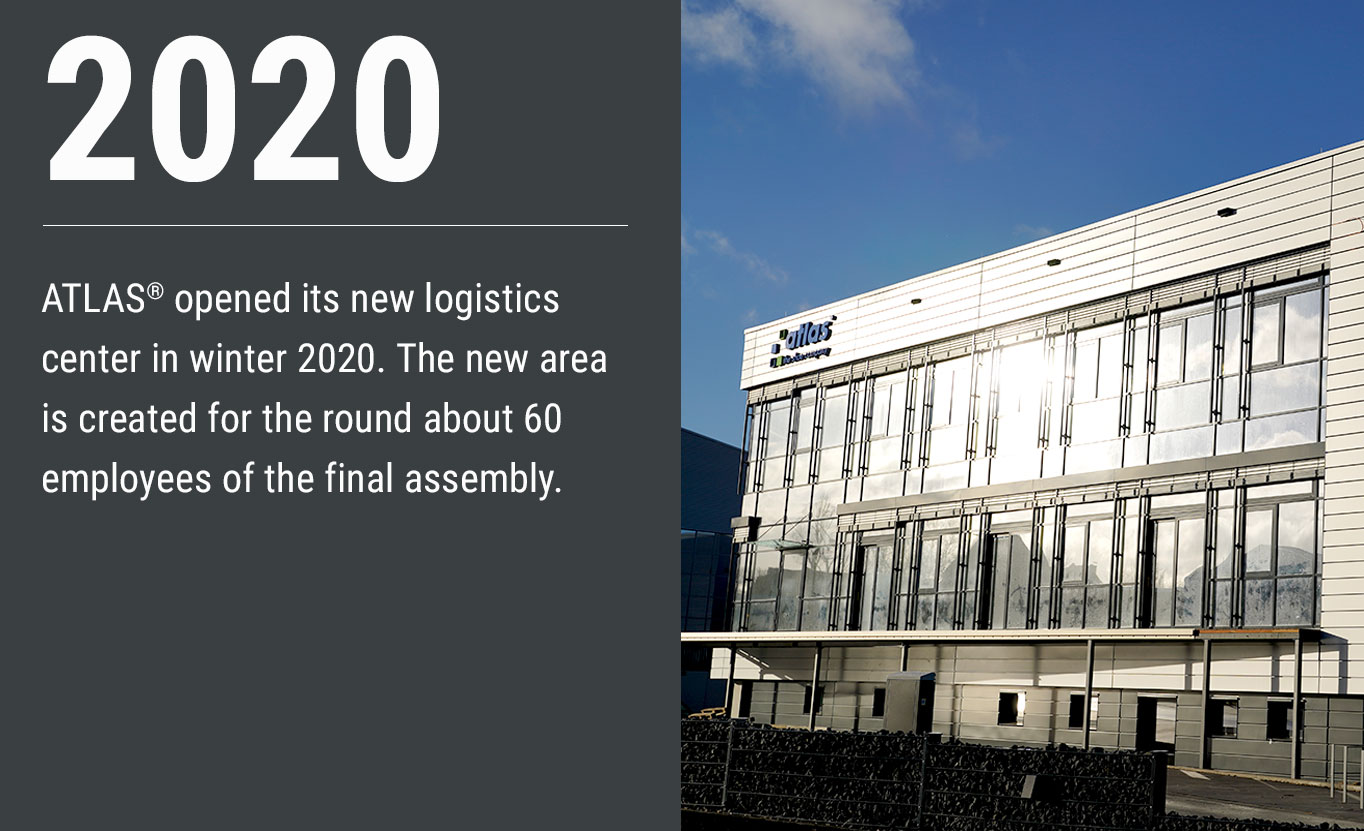 A SURE FOOTING AT WORK FOR 110 YEARS

A fashionable women's shoe with a steel toecap and three-centimetre heel, a casual low shoe with penetration resistance and 3D cushioning or a special boot with a heat-resistant outsole for founders and welders. These are just three of more than 500 different products by ATLAS® which is headquartered in Dortmund-Wickede. "Our safety shoes cover the entire range of our customers from industry. For example, an automobile manufacturer has very different requirements for safety shoes, from welding and metal processing, assembly and logistics, right through to the office sector, which we all meet," explains Hendrik Schabsky, CEO of ATLAS®. The owner-managed family business run by the fifth generation produces 2.6 million pairs of shoes per year. It sells around 13,000 pairs of shoes a day. Atlas® Schuhfabrik GmbH & Co. KG is thus Europe's leading manufacturer of industry-specific safety shoes. Customers include specialist retailers throughout Germany as well as corporations and small to medium-sized companies from the automotive, construction and chemical industries as well as energy suppliers. ATLAS® employs a total of more than 1,600 people, of whom about 300 work in Dortmund.
---
Shoe soles made of beech wood
Johannes Schabsky founded the "Unna Schuhfabrik" in 1910. The great-great-grandfather of the current owner Hendrik Schabsky thus laid the foundation for the ATLAS® shoe factory. At that time, 16 employees produced protective shoes mainly for the domestic mining and steel industries. Daily production was approximately 80 pairs of shoes. "At that time, shoe soles for use at blast furnaces were made of beech wood. The shoes merely consisted of a wooden sole and two leather parts," recounts the CEO.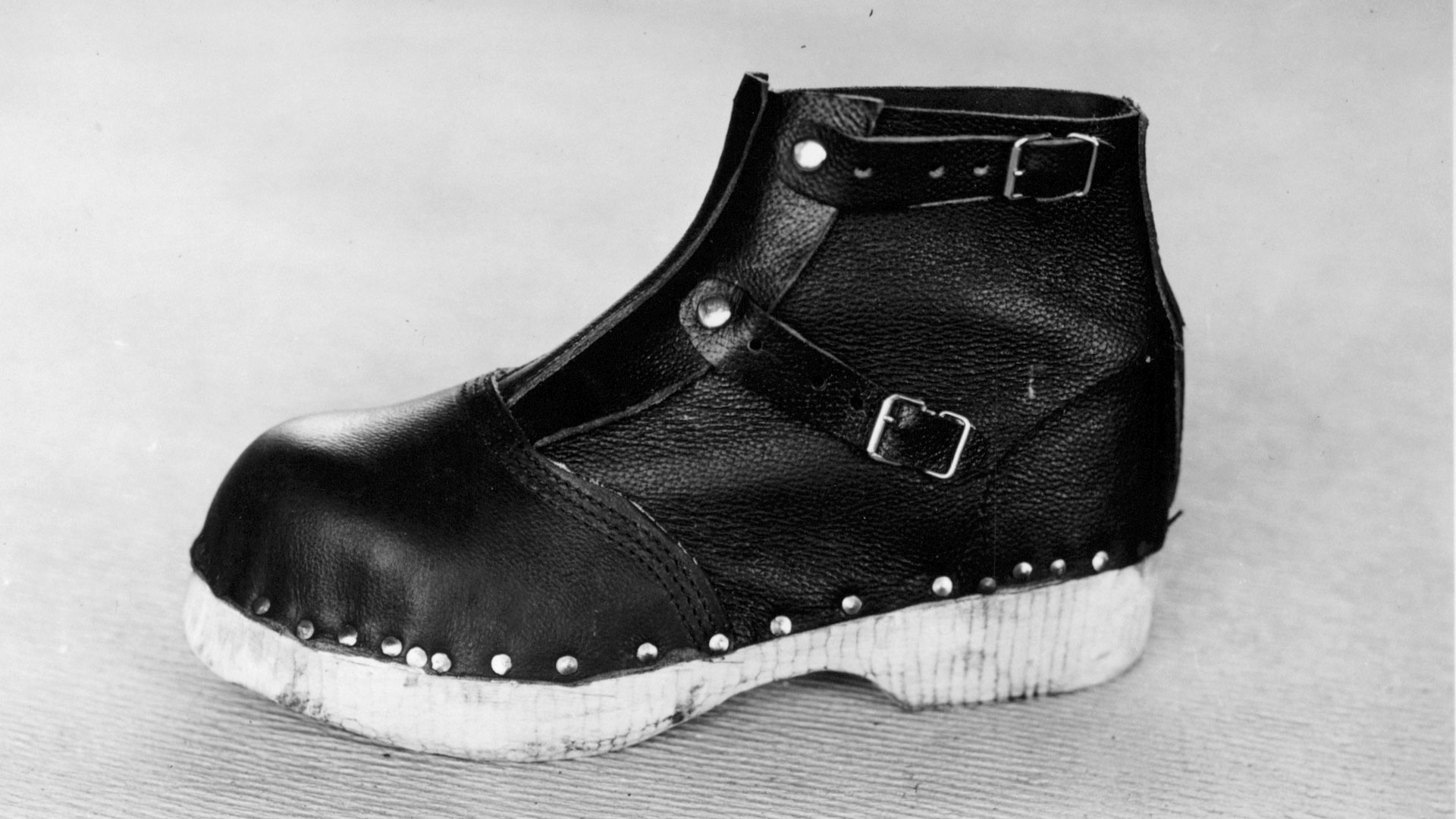 ---
In 1960 the family business celebrated its 50th anniversary with more than 60 employees. 400 pairs of shoes were already being made every day. Production at the Unna location continued for another 14 years before the foundation stone for today's shoe factory in Dortmund-Wickede was laid in 1971.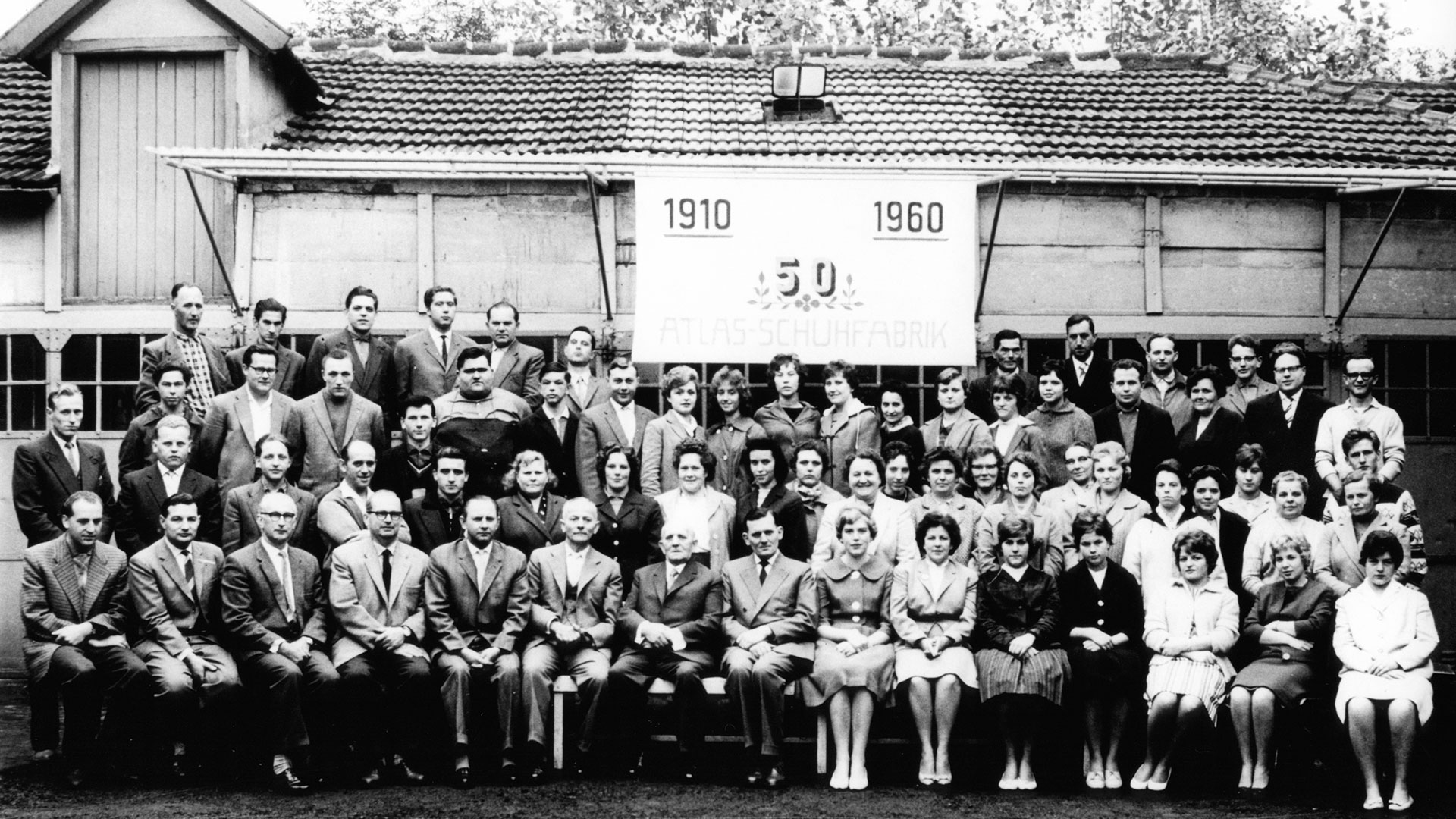 ---
With the decline of coal and steel the company had to reorient itself and concentrated on the needs of the manufacturing industry from other sectors. New products were developed for customers from the automotive, construction and chemical industries. In 1972 the shoe factory moved from Unna to the Dortmund location "Frische Luft 159". ATLAS® was one of the first companies in the new industrial park "Wickede-Süd". After the death of Hans Schabsky in 1971, his wife Christine Schabsky and later his son Werner Schabsky continued the business. The company developed successfully and soon employed over 100 people.
---
In 1979 there was a tragic setback when the factory burned to the ground. "That was an entrepreneurial disaster that we could only master with the utmost effort on the part of the entire workforce," reports Werner Schabsky. After successful reconstruction and further expansions in 2002, 2007, 2011 and 2020, the operating area of the headquarters now covers around 60,000 square metres.
---
LEATHER UPPERS FROM BRAZIL
Since 2006 ATLAS® has been producing the leather uppers for safety shoes in its own factory in southern Brazil. The final assembly of the shoes still takes place at the Dortmund location. In the past eleven years the company has increased the number of employees in the state of Rio Grande do Sul, near the Argentine border, more than tenfold from an initial 100 to over 1,200 employees. All the uppers, i.e. the upper parts of the shoe without soles, are fully manufactured by us in Brazil. The uppers are shipped to Dortmund in a container, where depending on the model the appropriate sole is injected.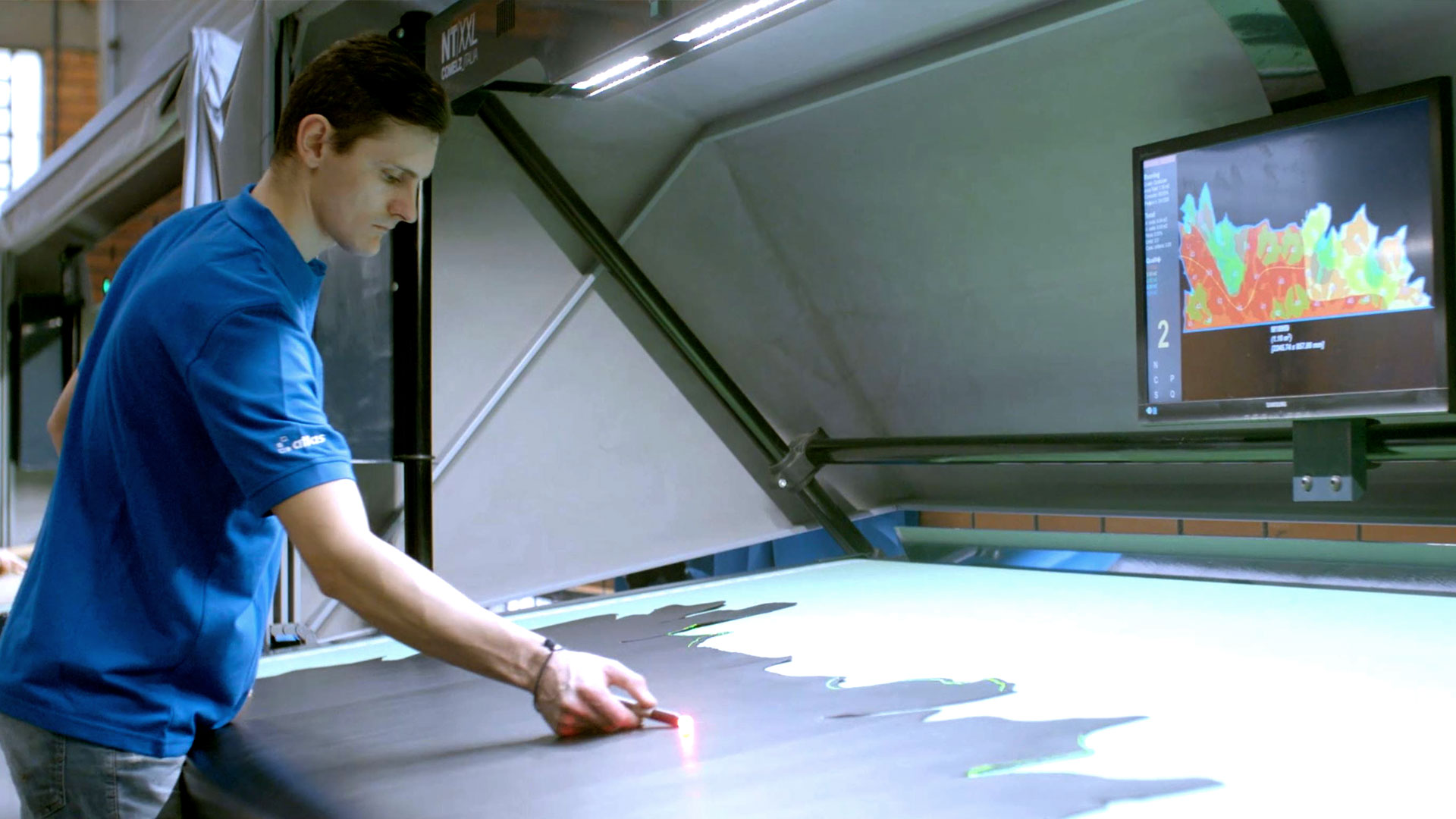 ---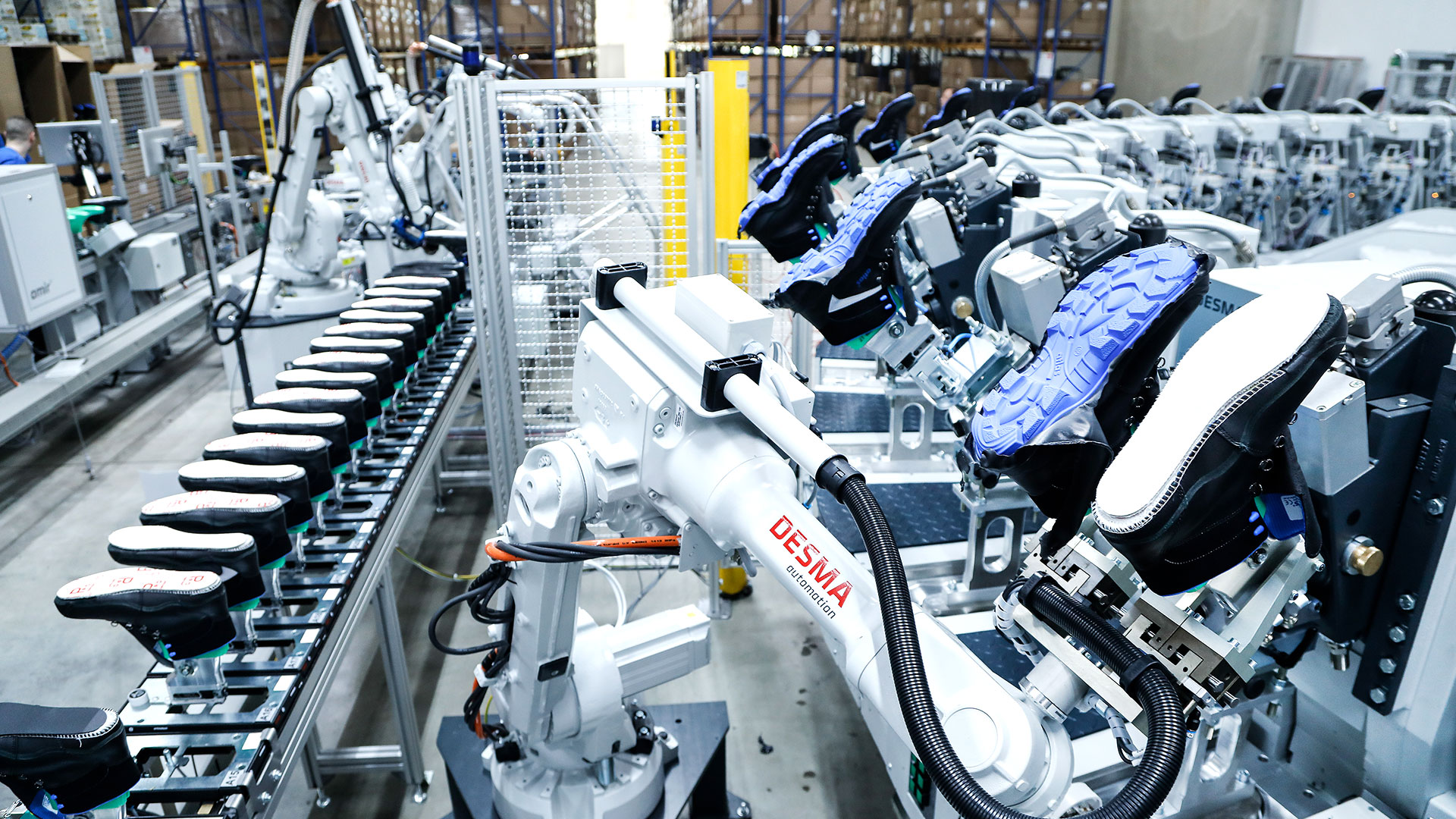 The production in Dortmund works in three shifts, 24 hours a day and six days a week. Here the shoes are provided with soles and given the final touch. A total of nine high-tech PU soling machines have been available since 2020. Logistics, field service and financial accounting are also located in Dortmund. All marketing activities are controlled from here.
---
Der Lagerbestand beträgt 500.000 Paar Schuhe und 300.000 Paar Schäfte. Damit garantiert ATLAS® eine schnelle Lieferfähigkeit. Großkunden bestellen jeden Tag die Schuhe, die sie gerade brauchen. "Unsere Kunden aus der Industrie führen kein eigenes Lager mehr. Wir liefern bedarfsgerecht und tagesaktuell.", so Hendrik Schabsky.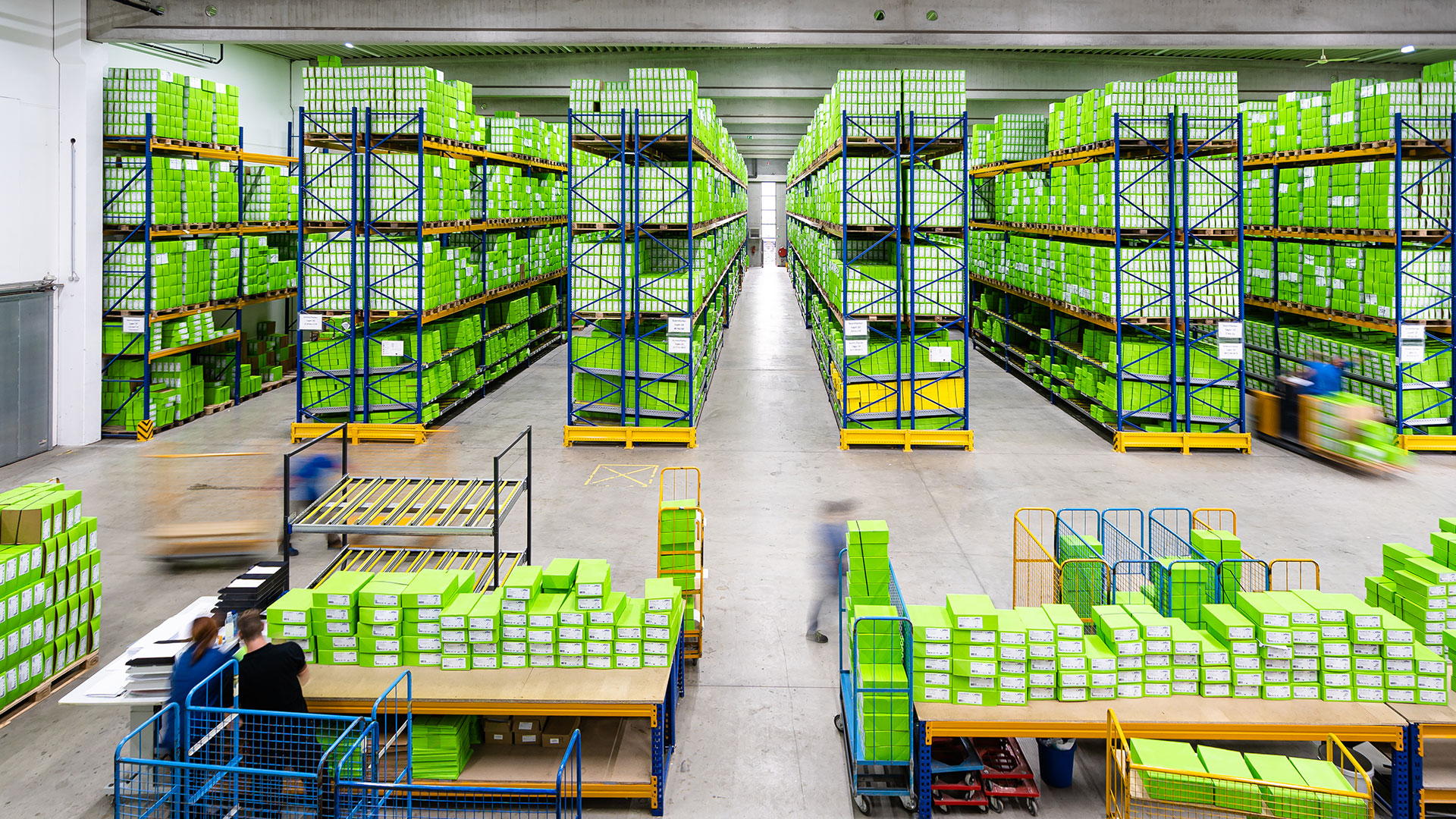 ---
CONTINUOUS GROWTH
ATLAS® is growing continuously. In the last ten years the company has doubled its sales. Construction on the company premises in Wickede continues on a regular basis. A newly built hall was put into operation only three years ago. Currently, the new ATLAS® 4.0 building is due to open in winter 2020. The new complex is being created on an area of 3,500 m² for around 60 employees from final assembly. Social rooms and additional office space for back-office staff, which can be used in a carbon-neutral manner, will also be built. Modern heating systems without fossil fuels are used in everyday work without impacting the climate. In sales ATLAS® works with specialist retailers throughout Germany and also operates branches in the Netherlands, Denmark, Hungary and Poland. The company is also represented in all European countries. The export quota is approximately 25 percent.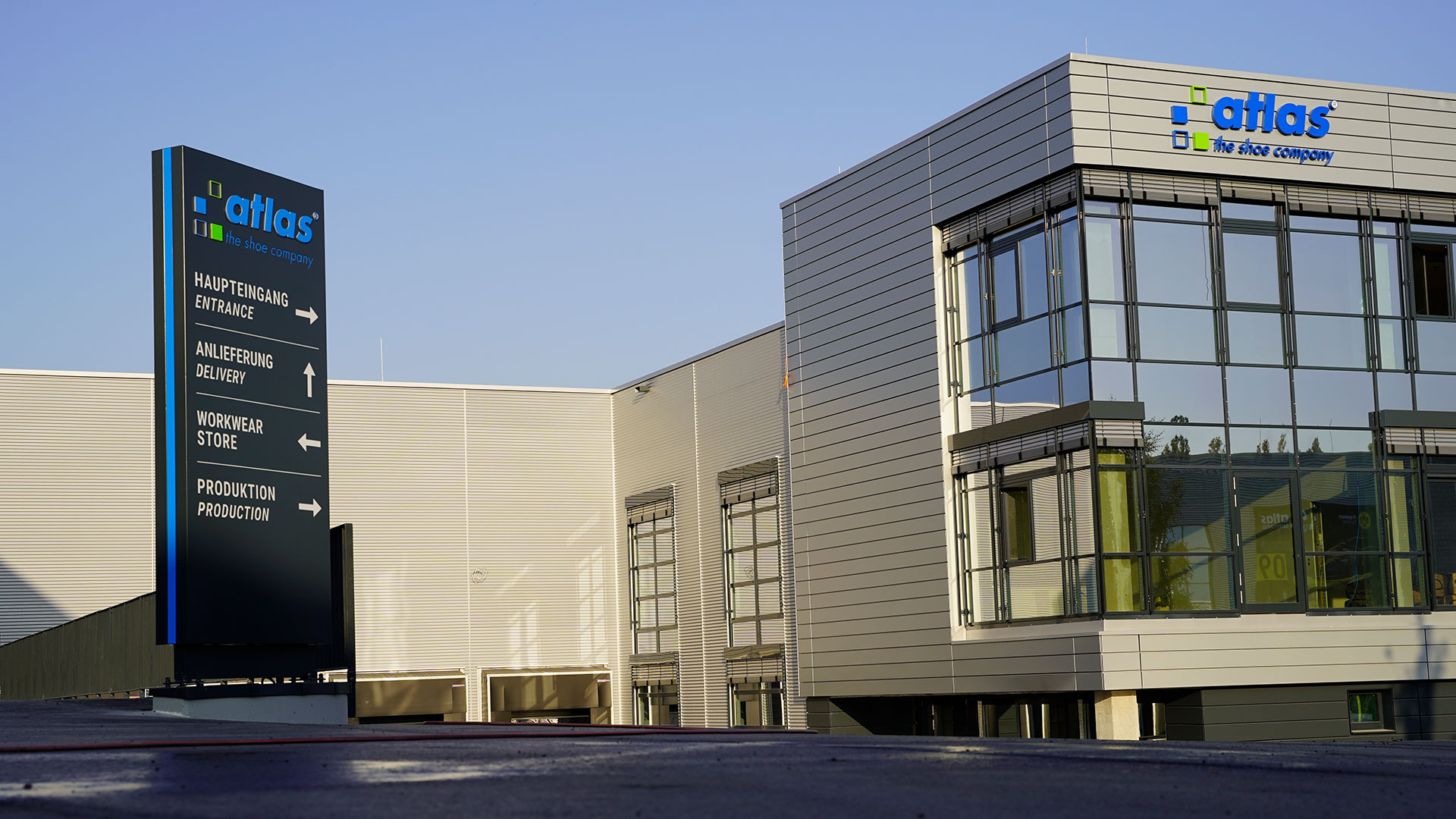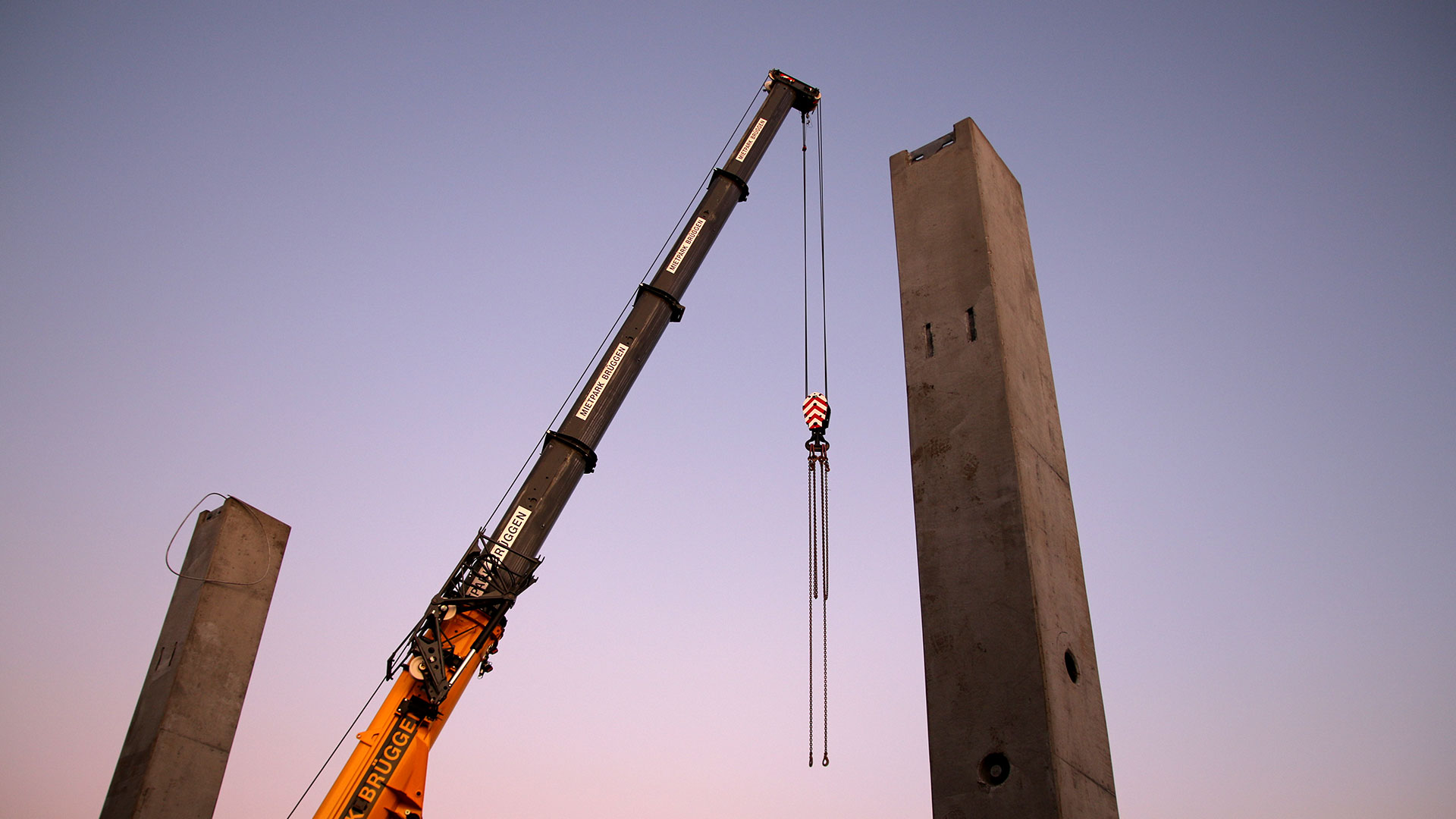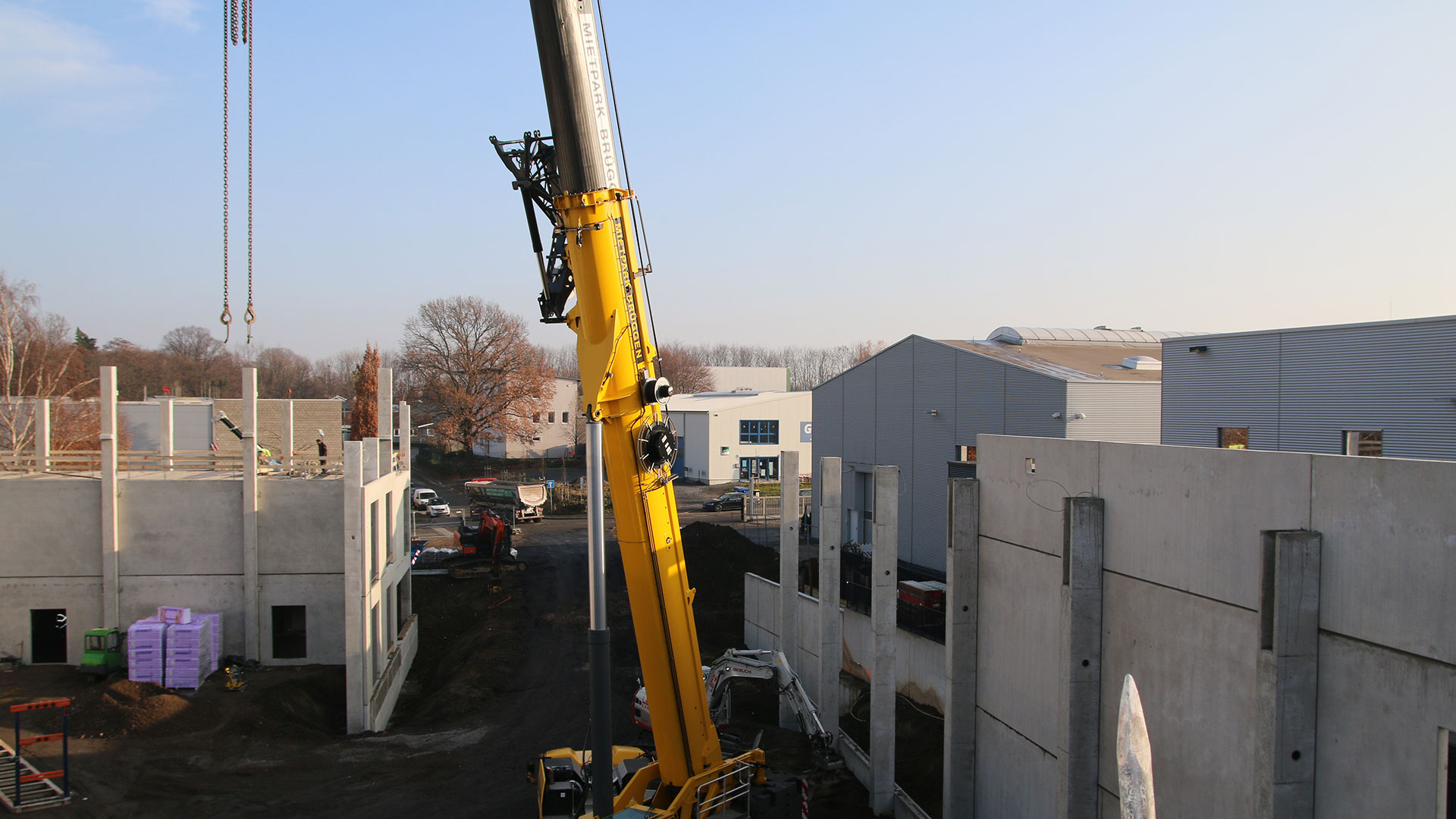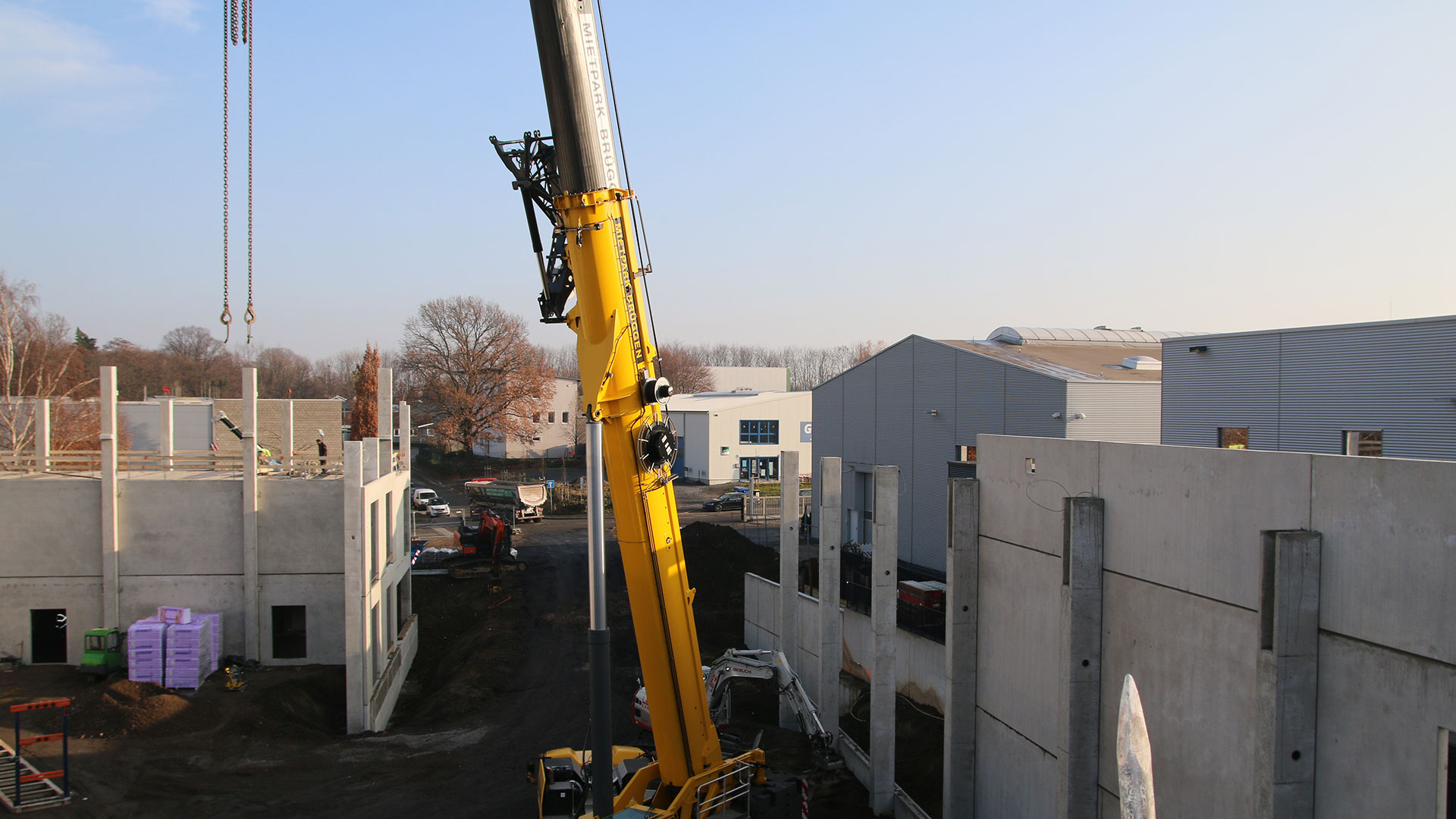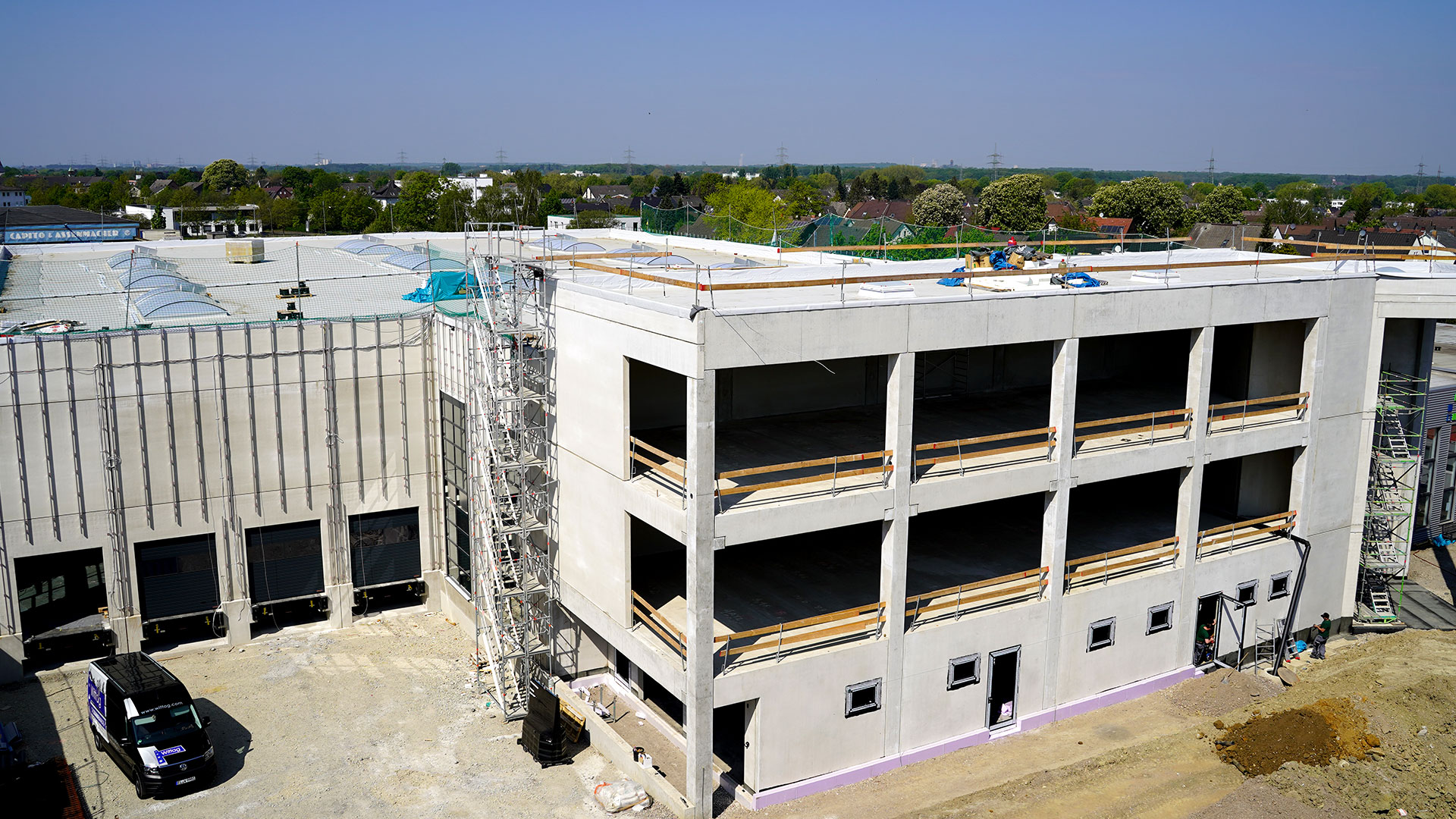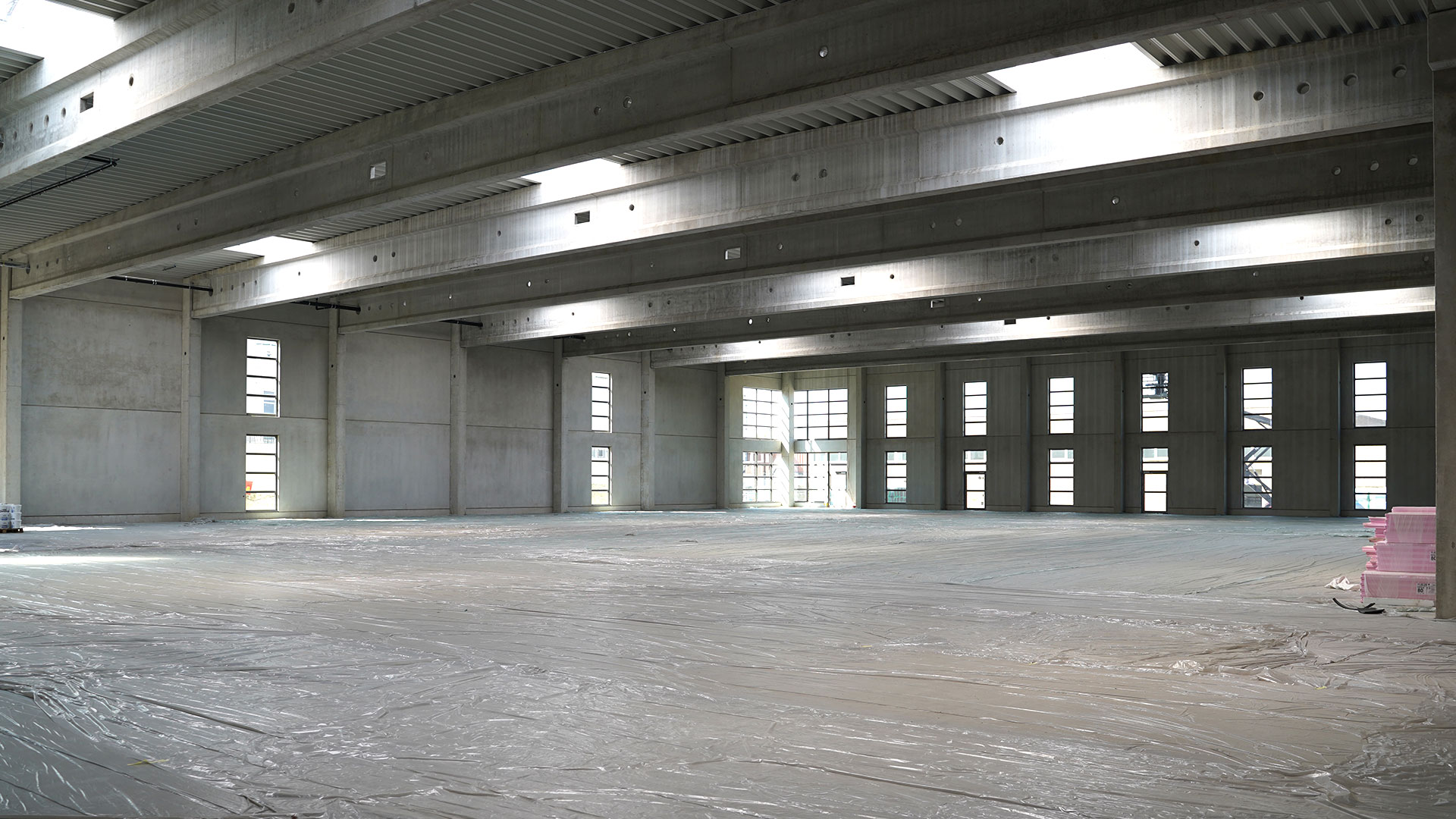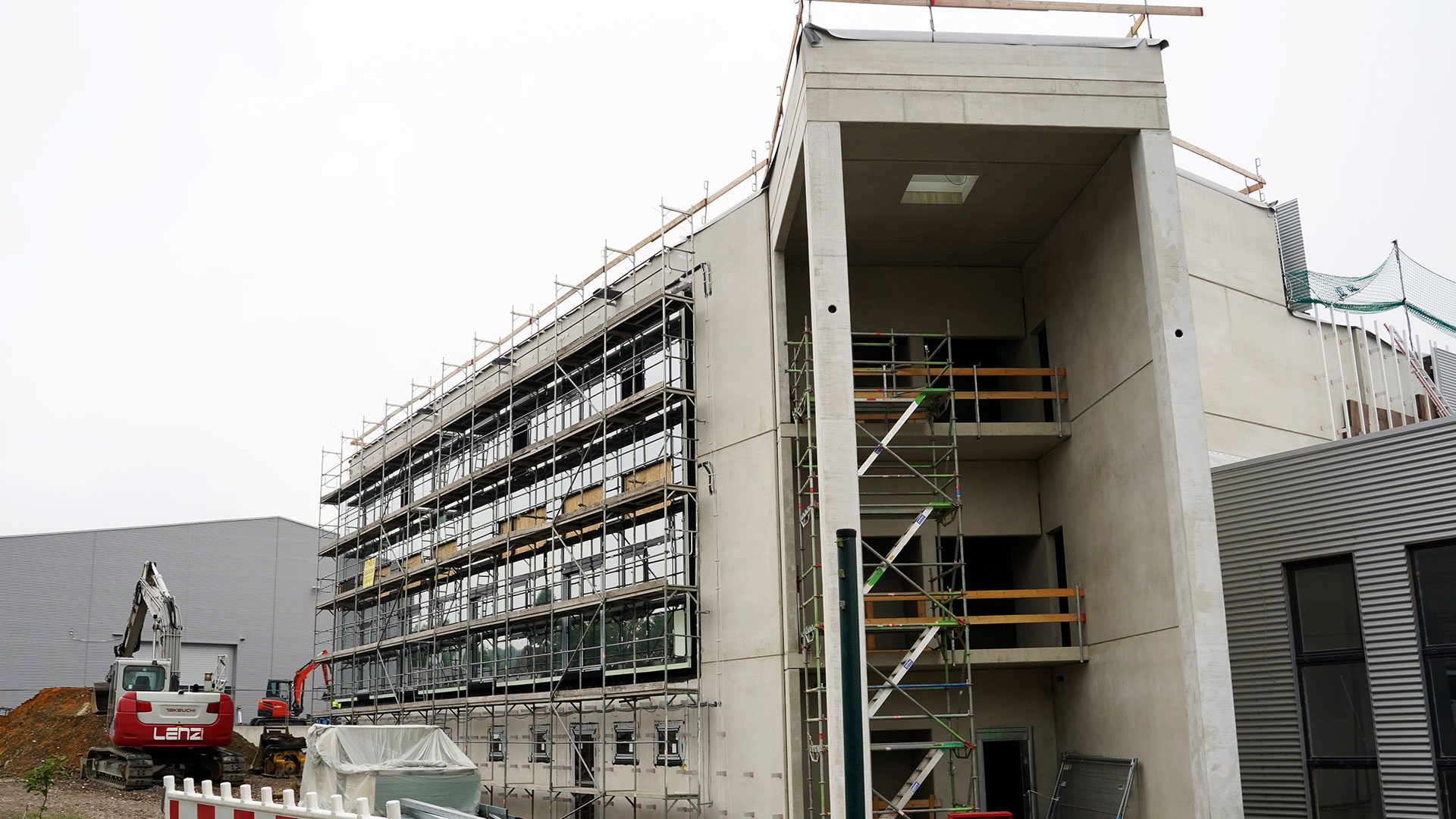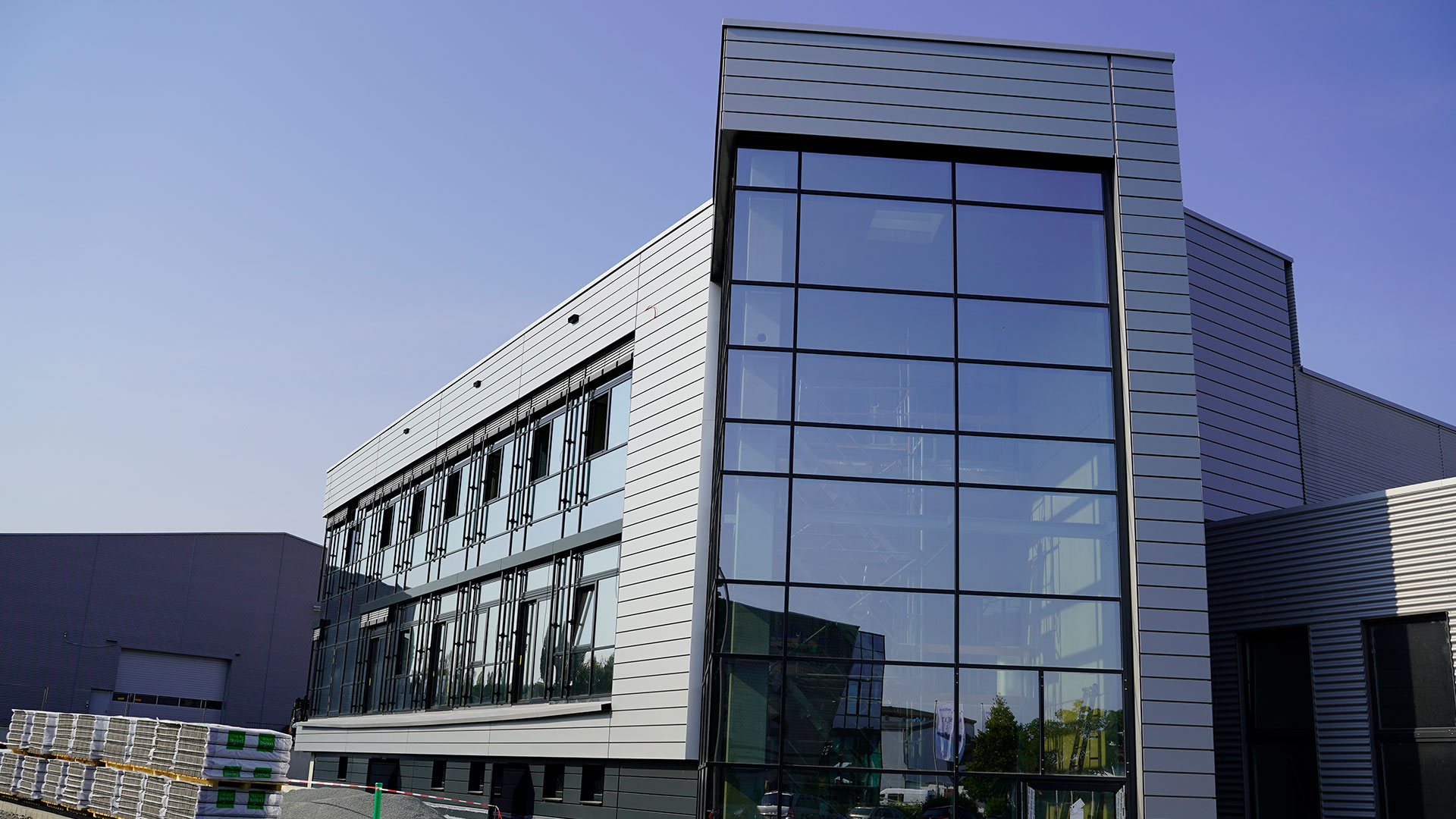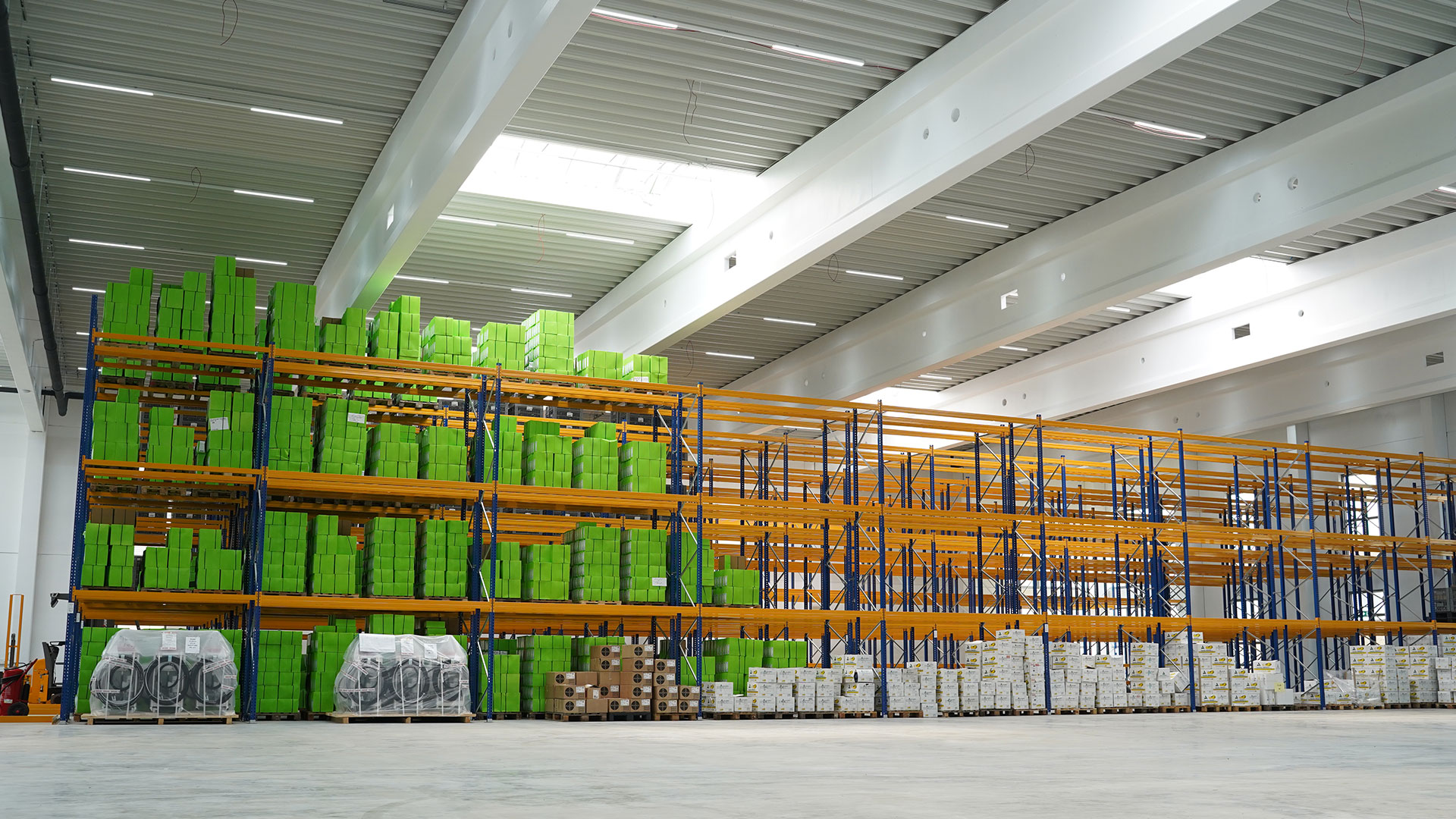 THE KEY TO SUCCESS
---
While many manufacturers have moved to Asia, we have continued to rely on the Dortmund location for our sole production, final assembly and technology development. We went to Brazil for the upper production, as the only safety shoe manufacturer in the world," emphasises Werner Schabsky. The company relies on consistent quality assurance from A to Z.
---
"In our factories we ourselves approve every leather skin, every microfibre material, every outsole and process everything there ourselves. This means that we are extremely flexible in production and are also able to cope with order peaks. We are close to the process, close to the customer and in this way we can implement innovations quickly, test them ourselves and put them into practice in our production."
HENDRIK SCHABSKY | CEO, ATLAS®
---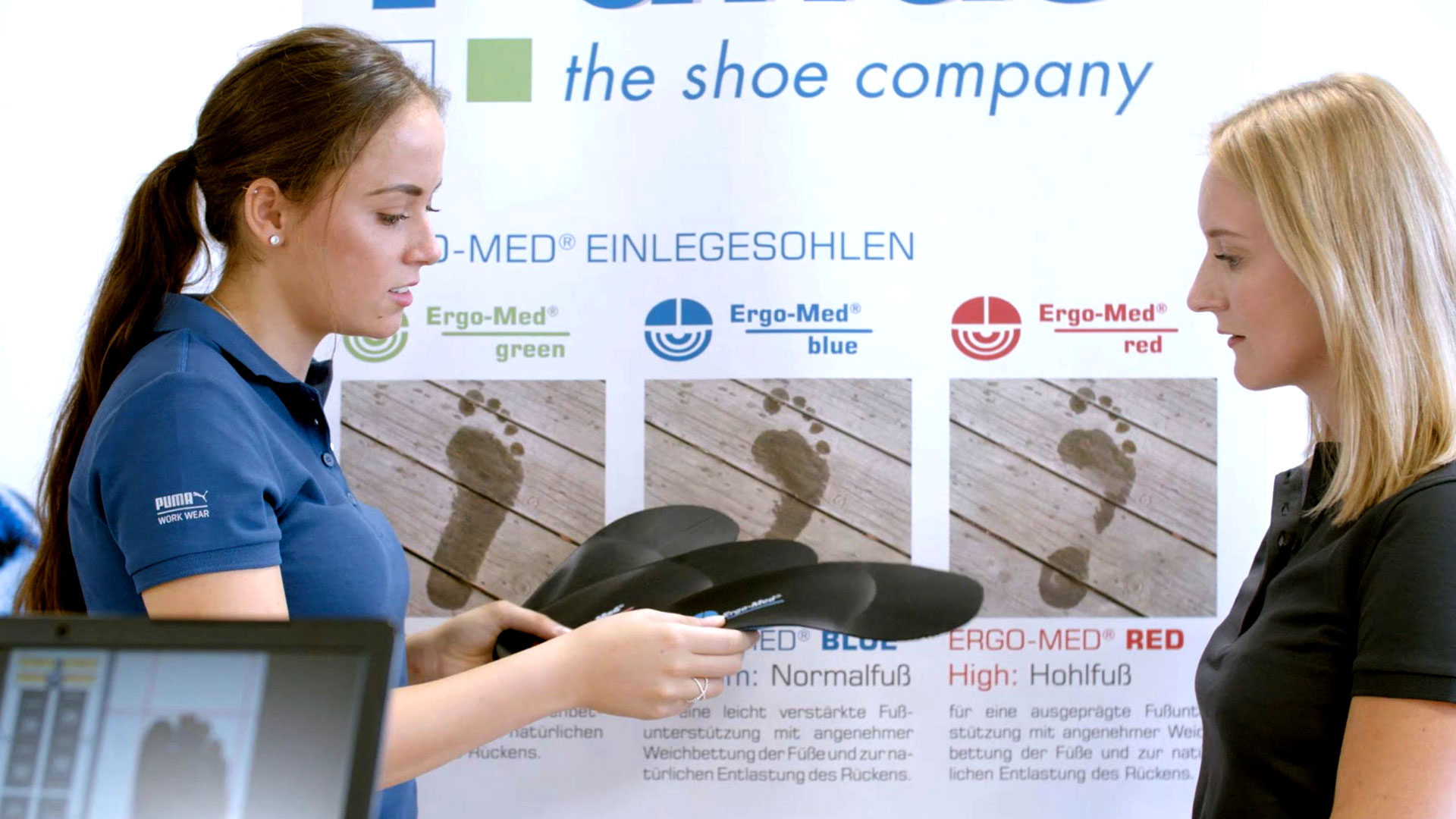 As far as shoes are concerned, industry demands safety, comfort and ergonomics. Occupational health prevention is becoming more and more important. Employees should be protected from adverse effects on their health. Companies calculate the downtime of their employees. Expensive staff shortages, for example due to musculoskeletal disorders, should be avoided as far as possible. ATLAS® works with customers to develop new products that are precisely tailored to their needs.
---
For example, an automobile manufacturer in Germany was looking for a metal-free shoe for its transparent production line. Metal eyelets on the shoe should be replaced so that they can no longer scratch the paintwork. The fitters should be able to move flexibly in the new safety shoes even when kneeling. The "CF Series" was put into effect together with the customer. The automobile manufacturer's safety engineers and company doctors and the experts from ATLAS® shoe factory worked hand in hand.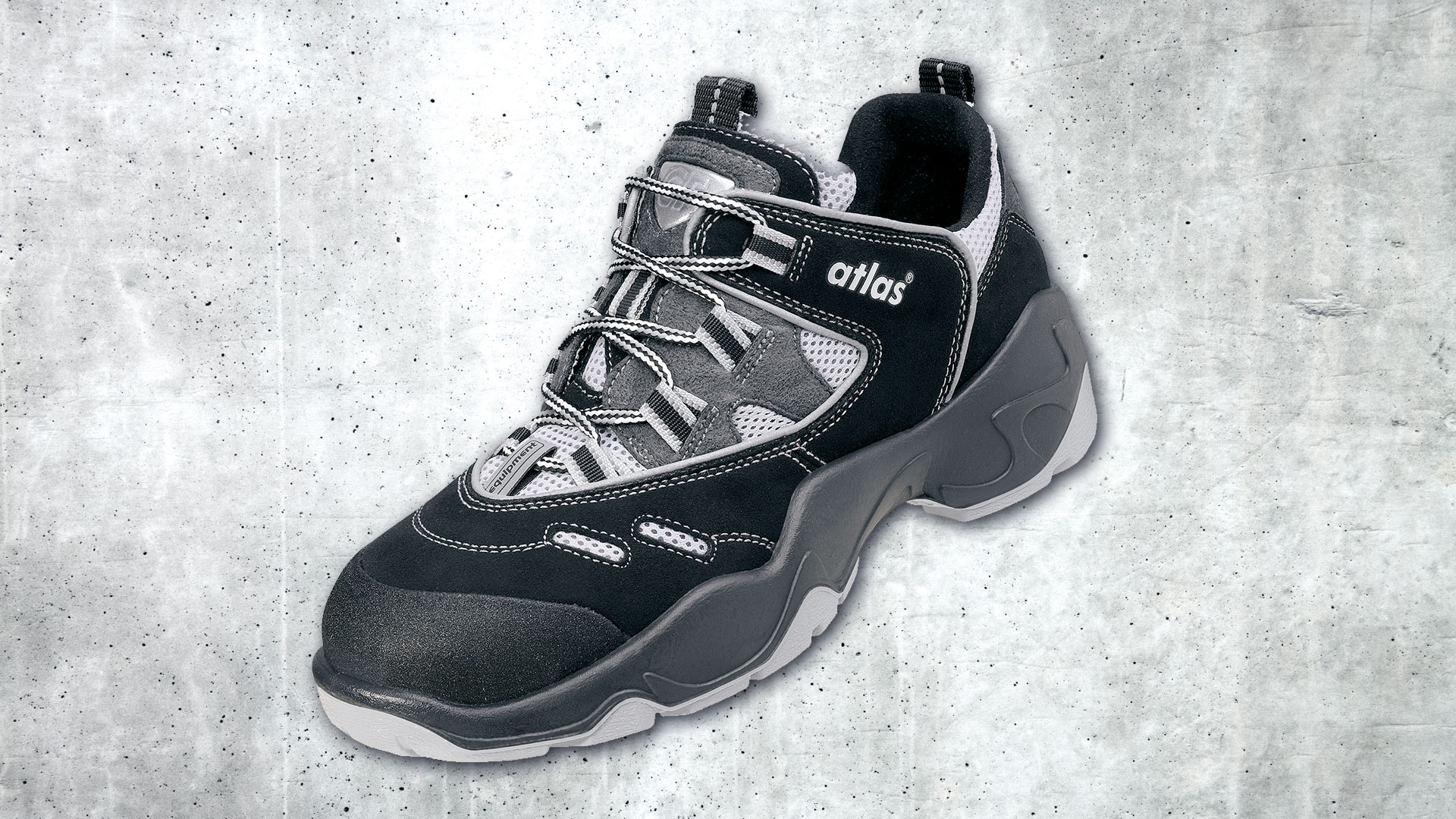 ---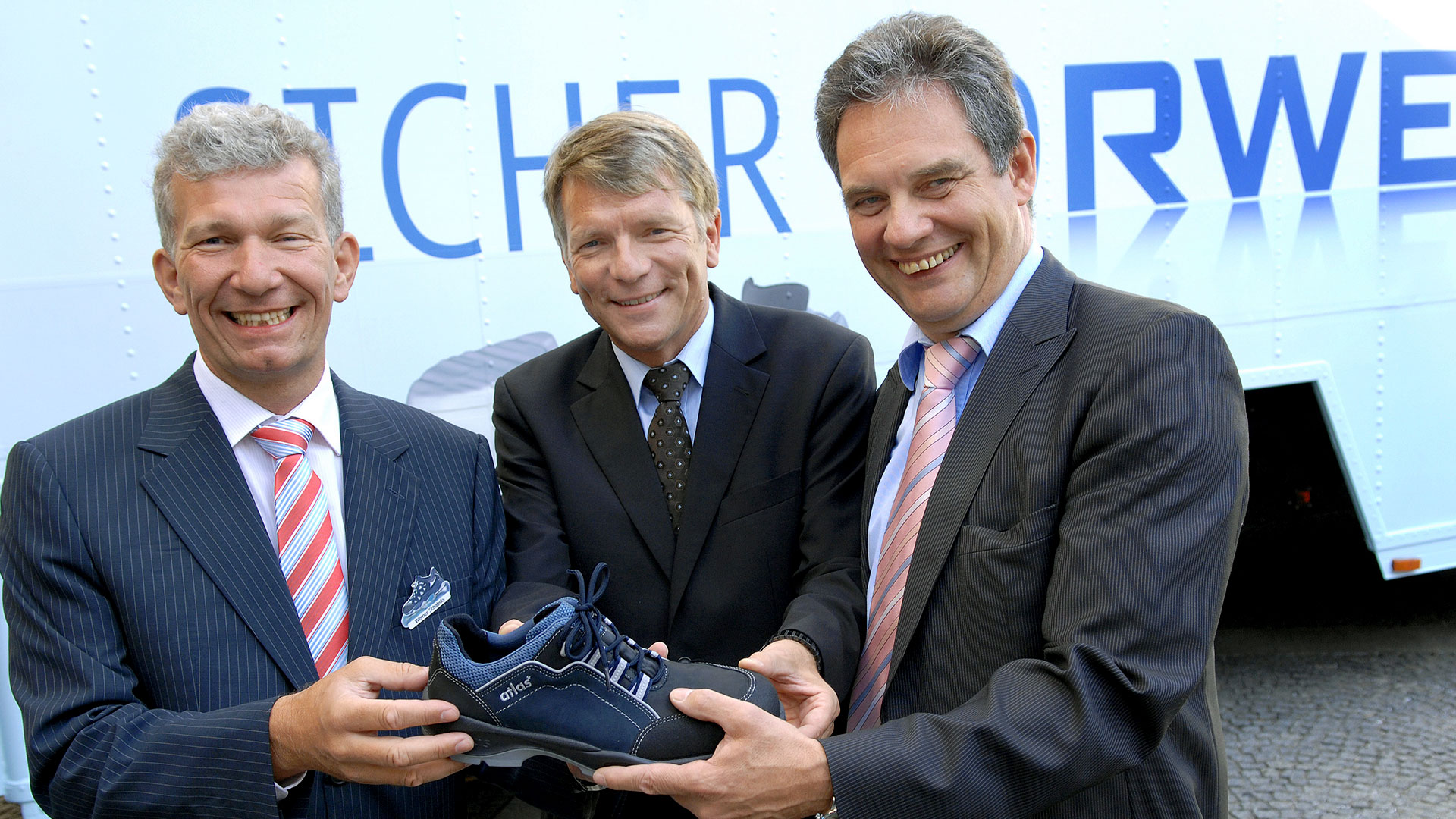 ATLAS® has designed a new work shoe, which prevents accidents with twisted ankles, for employees of the energy company RWE who climb high electricity pylons every day. The employees now benefit from improved ankle protection which is achieved by a second lacing on the shoe. The customer also attached importance to a good insole and an optimal fit: "Safety shoes have to fit perfectly. A foot scanner that we developed in-house enabled us to measure the length and width of the employees' feet exactly and thus determine the optimal shoe size for each individual employee," reports the managing director. To this end, an ATLAS® scan bus drove to all RWE locations across Germany. Over 20,000 feet were measured in the bus.
---
USE YOUR SMARTPHONE TO SCAN YOUR FEET
In 2015 ATLAS® was the first safety shoe manufacturer to launch its own app. It enables you to use your smartphone to scan and digitally measure your feet. This is how the exact shoe size and width are determined. Suitable shoes from our range can be selected and ordered straight away. In the past, shoe width and intermediate sizes did not play a role at all; today Atlas offers 19 different lengths and four different widths. In company health care high priority is attached to work shoes. Good shoes, however, also serve as a means of employee motivation and recognition. "If you have good shoes on your feet, you go to work with a good feeling," says Hendrik Schabsky.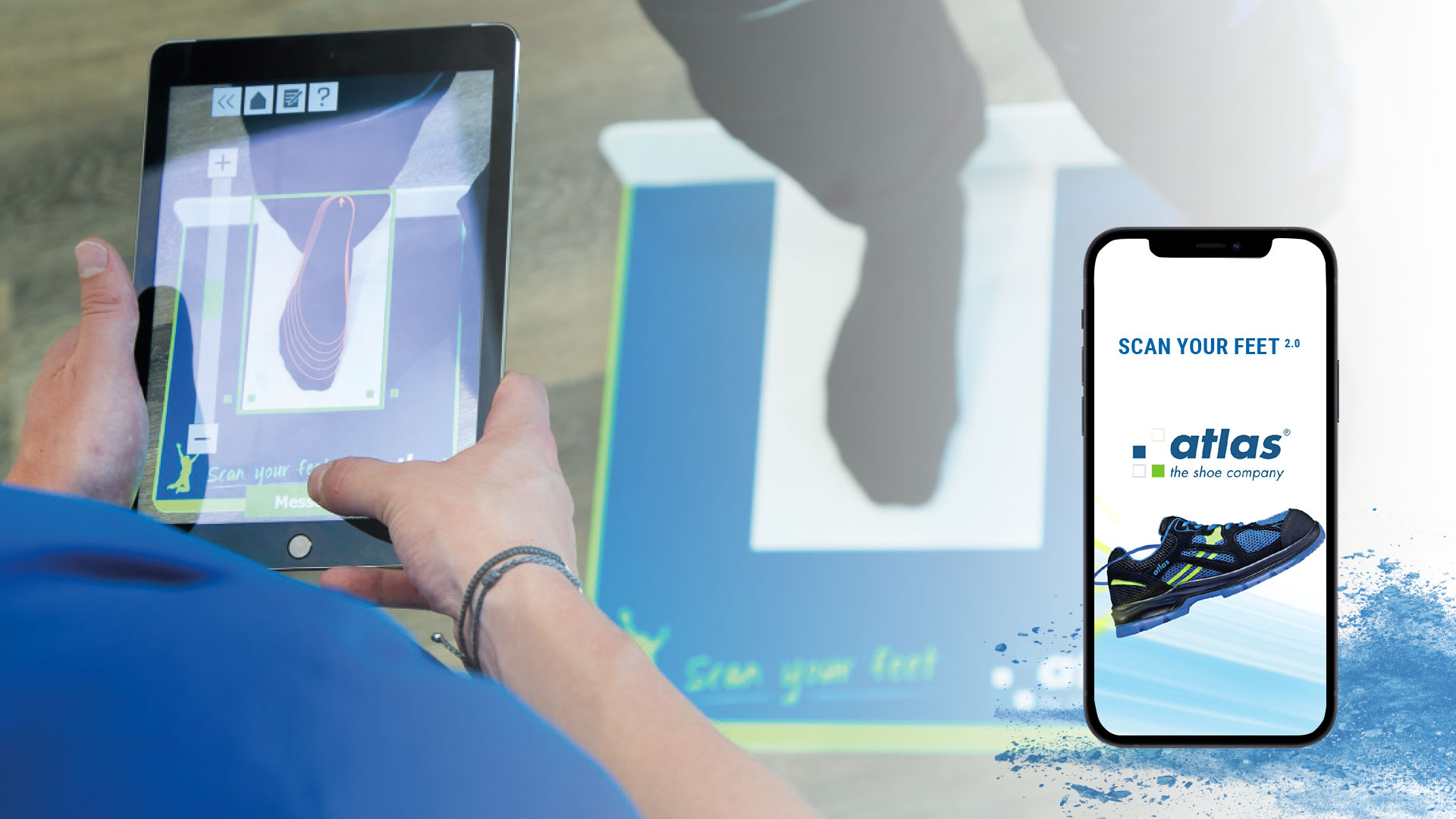 Modern safety shoes should be as light as possible. For this purpose ATLAS has designed an innovative and holistic sole system consisting of the outsole, midsole and insole, which was visualised with the help of a 3D printer. Employees who are on their feet all day enjoy a high level of walking comfort in their shoes. The experts have designed ergonomically adapted steel and aluminium caps for toe protection. The flat caps in the shoe can hardly be seen from the outside and cannot be felt from the inside. Atlas tests their breaking strength in its own laboratory.
---
Digitalisation and Industry 4.0 will fundamentally change production and jobs over the next few years. For example, the trend in the automotive industry is towards completely robot-controlled production. The technicians who maintain the robots on site are so-called "long-distance runners". They work in temperature-controlled production halls and cover distances of several kilometres a day. Their risks of injury have been minimised: They no longer walk through oil or over small fragments, and components no longer fall on their feet.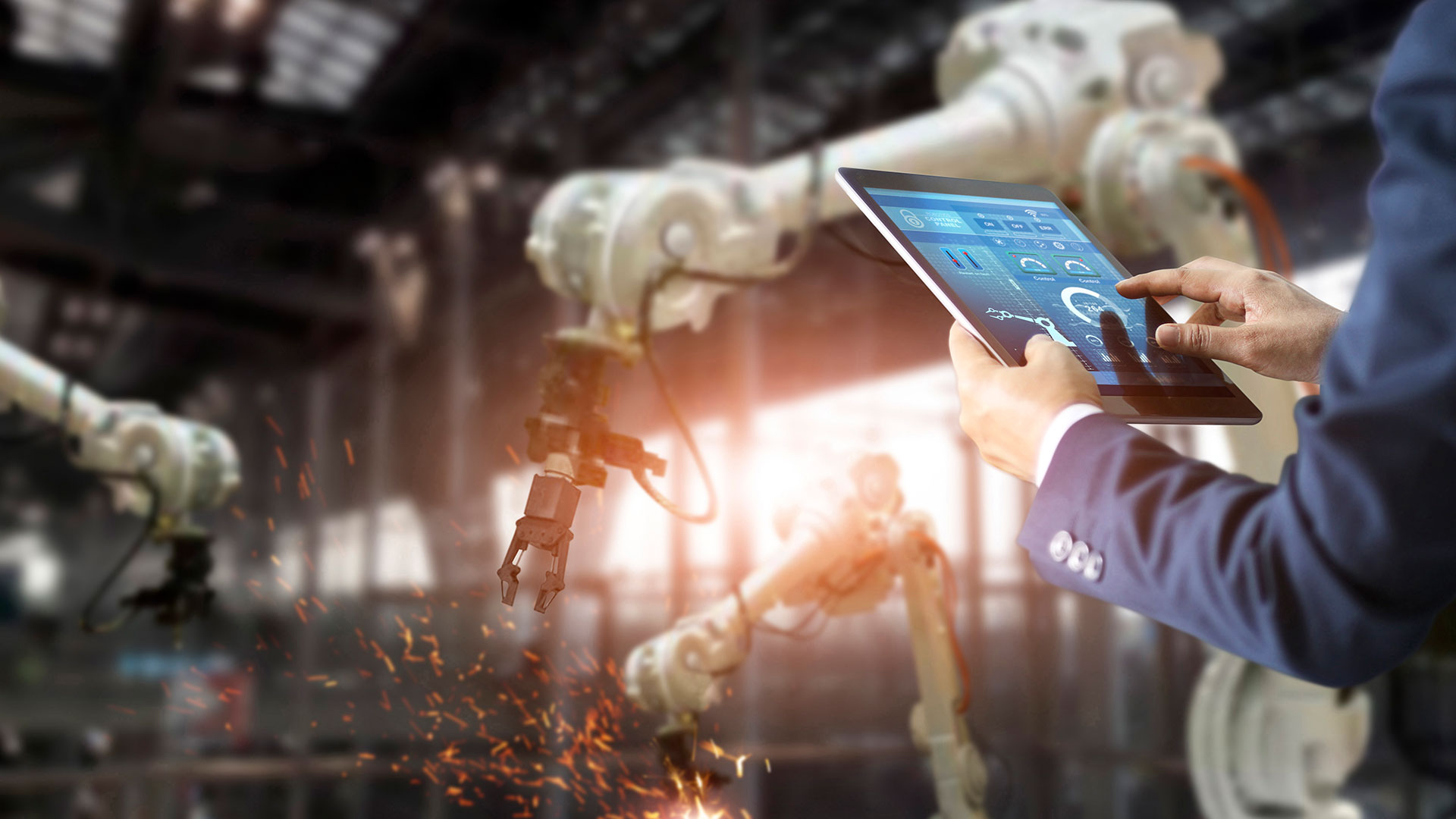 ---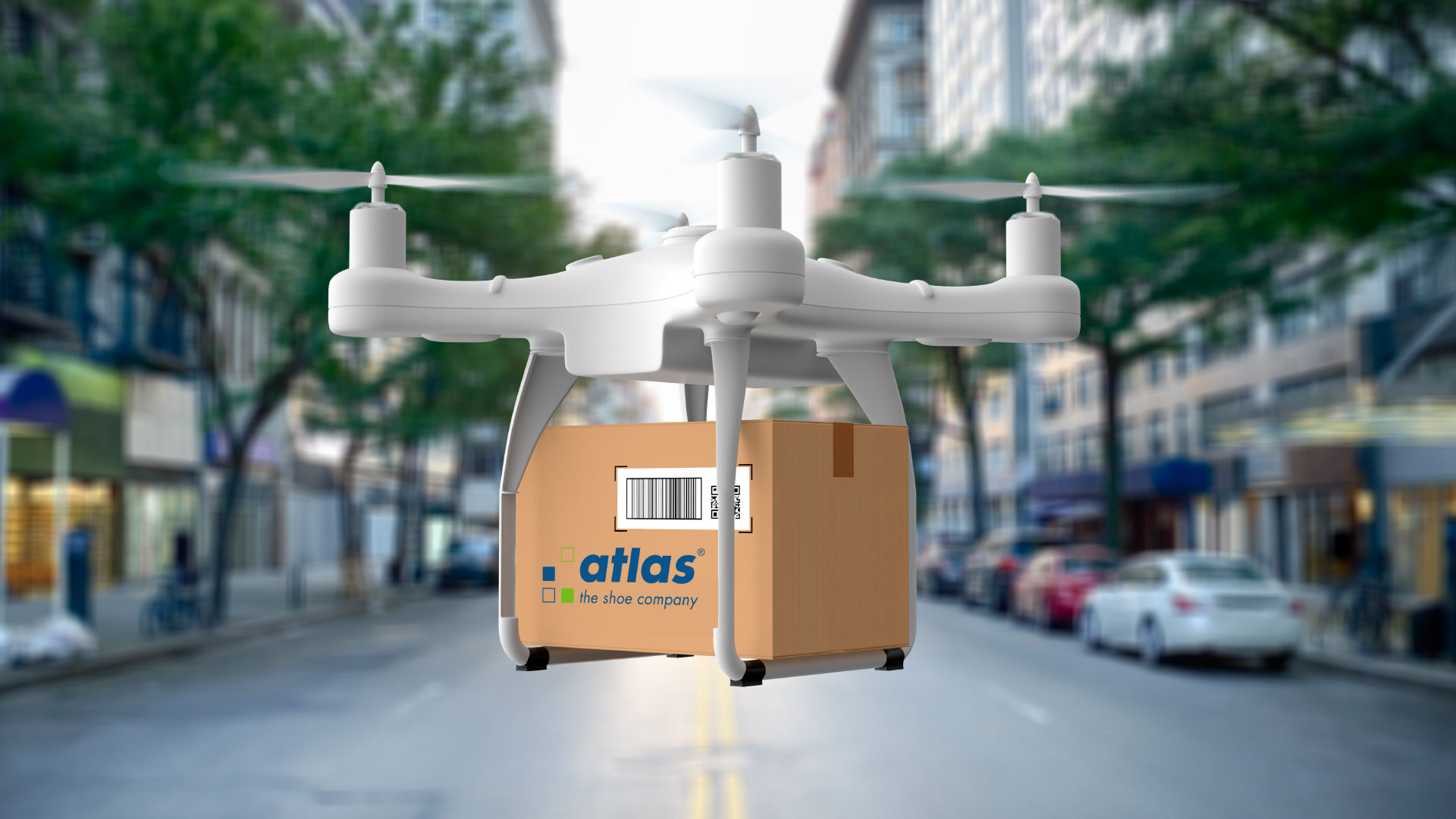 Changing workplaces also require permanent change from us. Walking comfort, shoe ventilation and comfortable fasteners are becoming increasingly important," explains Hendrik Schabsky. "Safety shoes are still a very crafted product. However, the collaboration between humans and robots will also continue to develop in shoe production. As an innovative family company we see ourselves well positioned to meet the challenges posed by Industry 4.0."