SCAN YOUR FEET 3.0
---
Foot scan in a new dimension.
Experience the ATLAS®-App!
Use the ATLAS® app now to scan your feet and determine your exact shoe size and width.
---
AVAILABLE AS AN ACCESSORY
ORDER YOUR ATLAS SCANNING PAD TODAY
+ for optimal foot measurement
+ for use in your business or on site at your customers
---
DISCOVER THE ADVANTAGES FOR YOU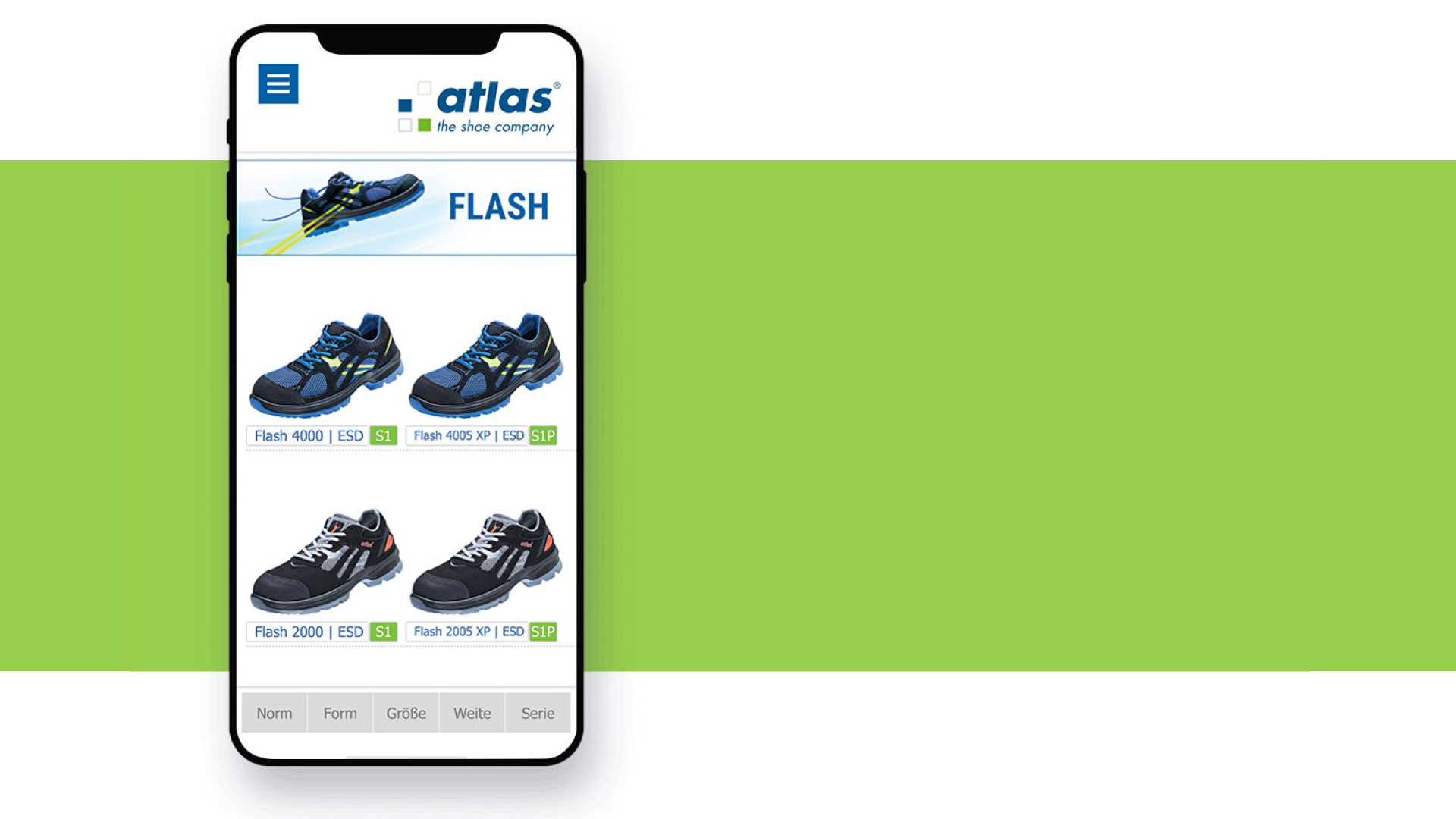 SIMPLY SCAN
anytime and anywhere with pixel-accurate precision
PROPERLY FITTING SAFETY SHOES
for every working environment
PRODUCT DESCRIPTIONS
detailed and informative
Fit for work
working healthier, experiencing innovations
---
DO YOU HAVE ANY QUESTIONS ABOUT
THE ATLAS APP?