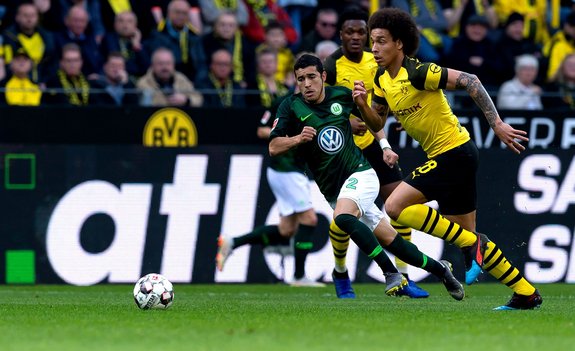 ATLAS® UND BORUSSIA DORTMUND 
---
maY 2020
---
RENEWAL OF THE PARTNERSHIP
Just in time for the start of the 2019/2020 Bundesliga season, ATLAS® extends its commitment with Borussia Dortmund earlier than scheduled. The contract extension until 2022 means that the Dortmund safety shoe manufacturer will remain a premium partner of the team in black and yellow.
ATLAS® has been an official partner of BVB since 2016. Right from the start of the partnership it was evident that the attractiveness and reach of Borussia Dortmund are an ideal catalyst for increasing awareness at a national and international level.
During their joint discussions BVB and ATLAS® developed a comprehensive and innovative "4-pillar concept" that includes comprehensive activation in the areas of nationality, internationality, digitalisation and sustainability. This means that the partnership will continue to grow in the years to come.
Carsten Cramer, managing director at Borussia Dortmund, says: "We would like to thank ATLAS® for the trust they have placed in us - especially in these challenging times. We really appreciate that and look forward to continuing to work together. We will do everything we can to ensure that we can continue this success story."
Hendrik Schabsky, CEO of ATLAS®, adds: "More years with BVB. This is a very clear signal for our worldwide customers: We are constantly expanding our level of awareness. In recent years we have developed a strong and important partnership with Borussia Dortmund, achieved coverage and implemented many campaigns. We are therefore certain that BVB will continue to be the right partner for ATLAS® and look forward to further cooperation.
The new common goals are about making inroads into markets to an even deeper level and further strengthening our brand internationally."
---
ATLAS® LIVE IN THE SIGNAL IDUNA PARK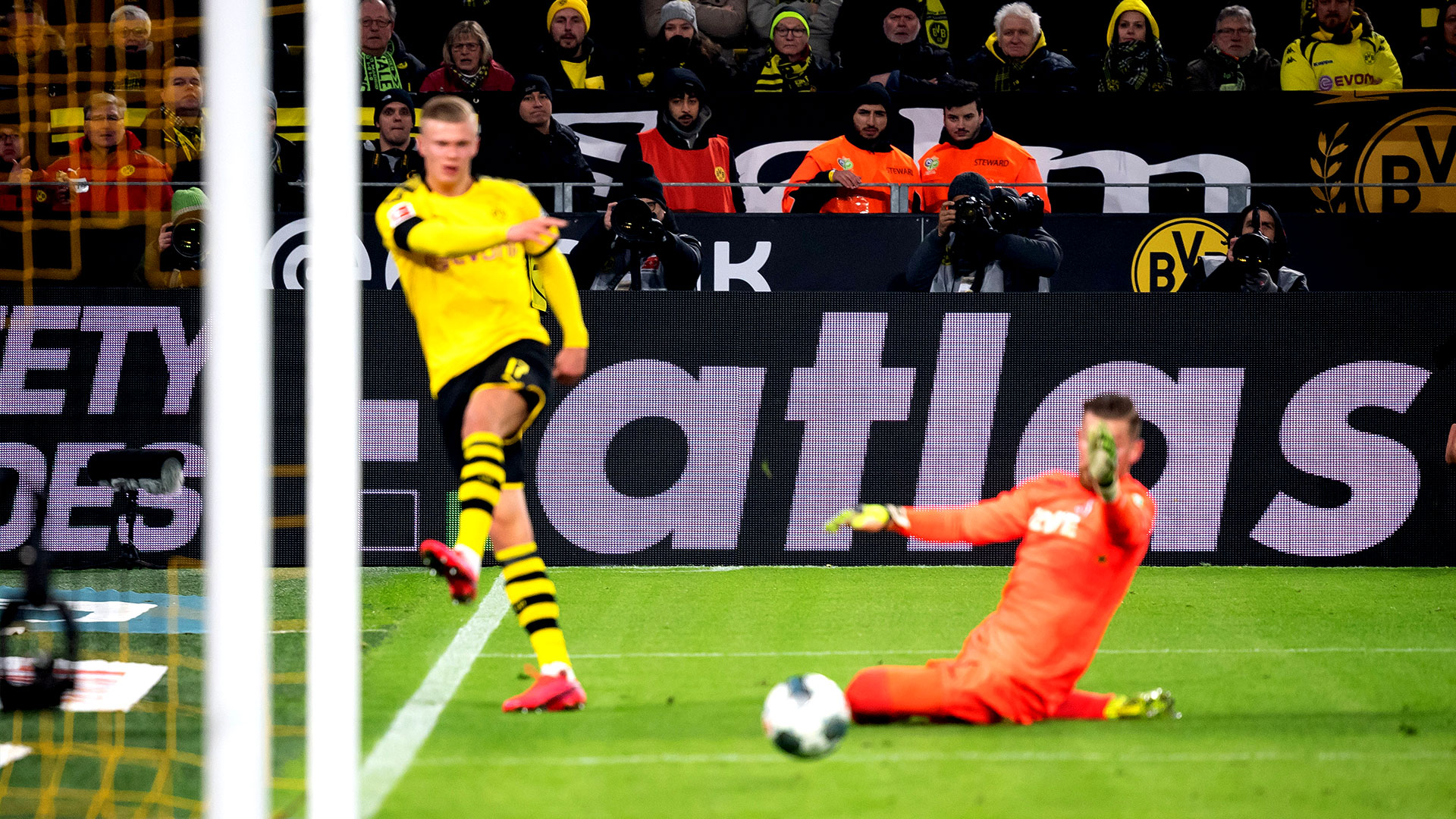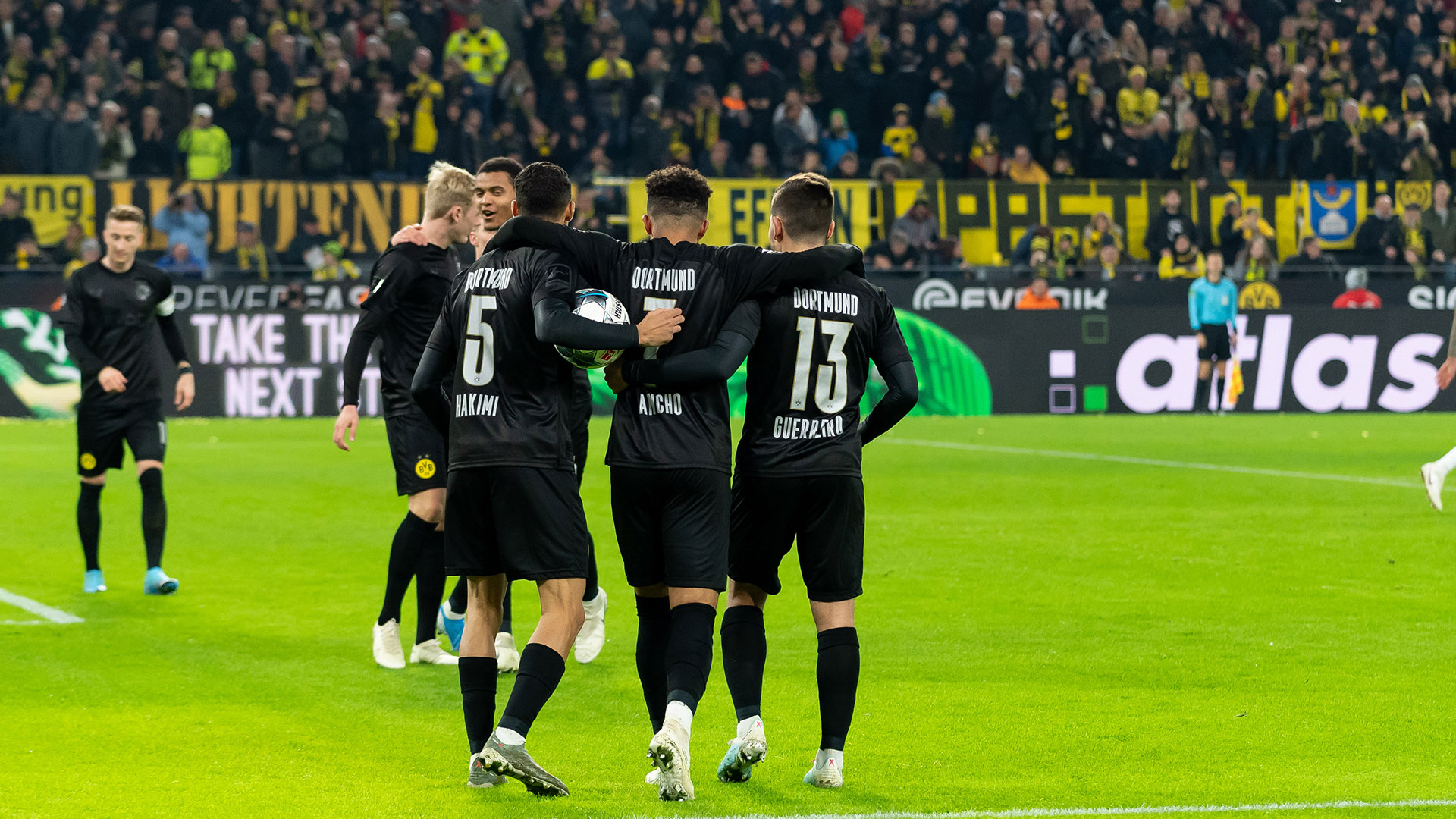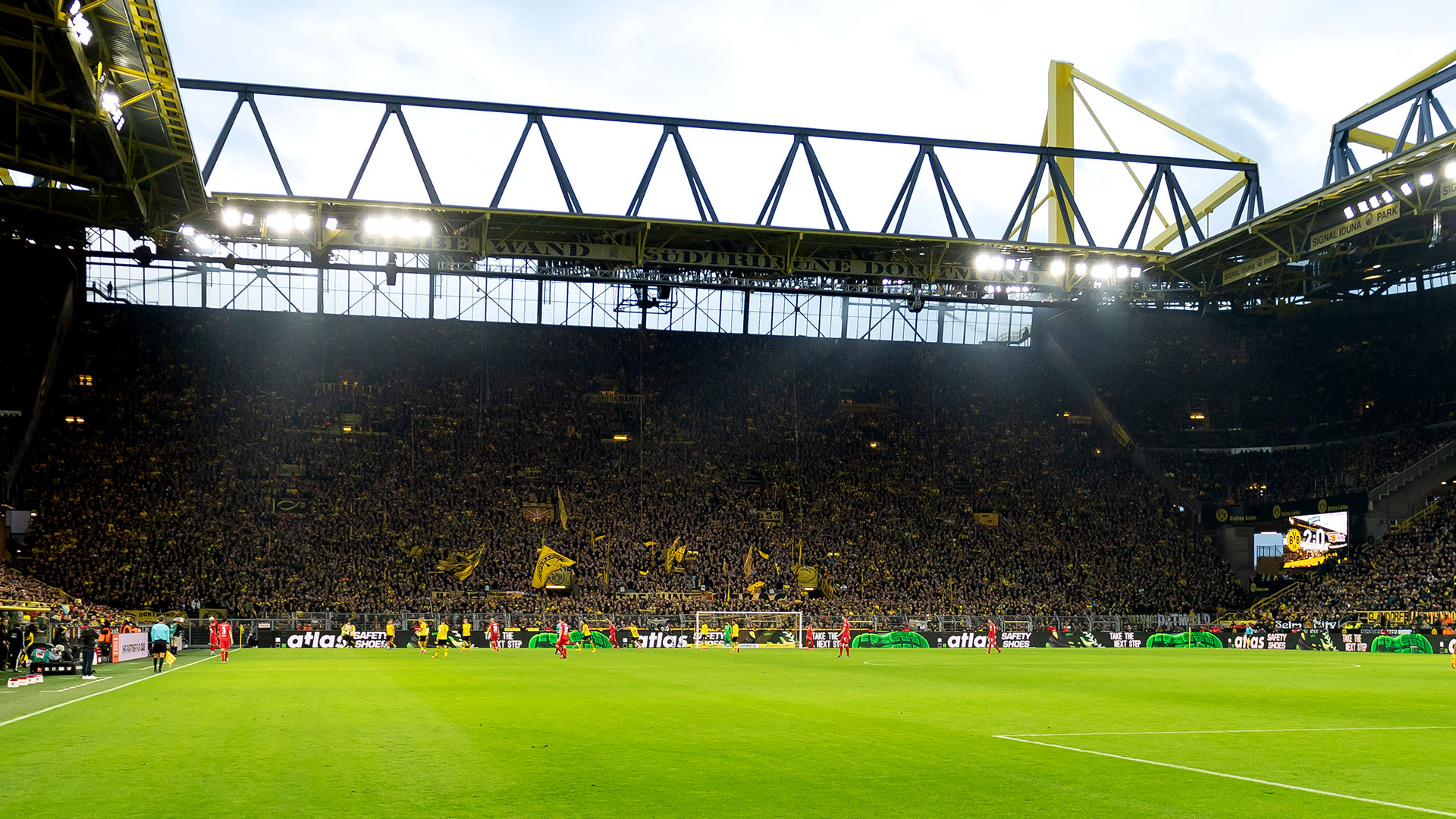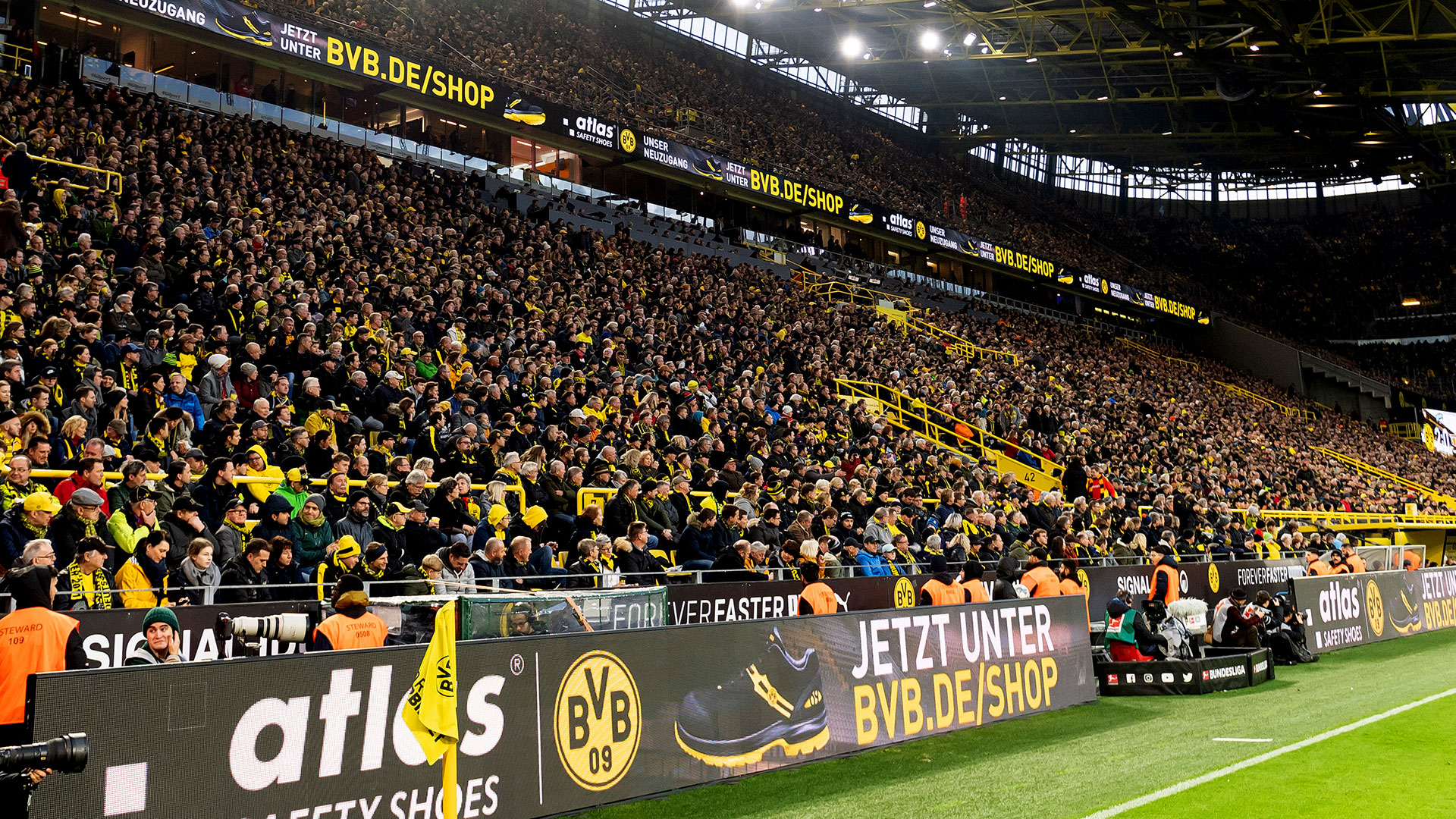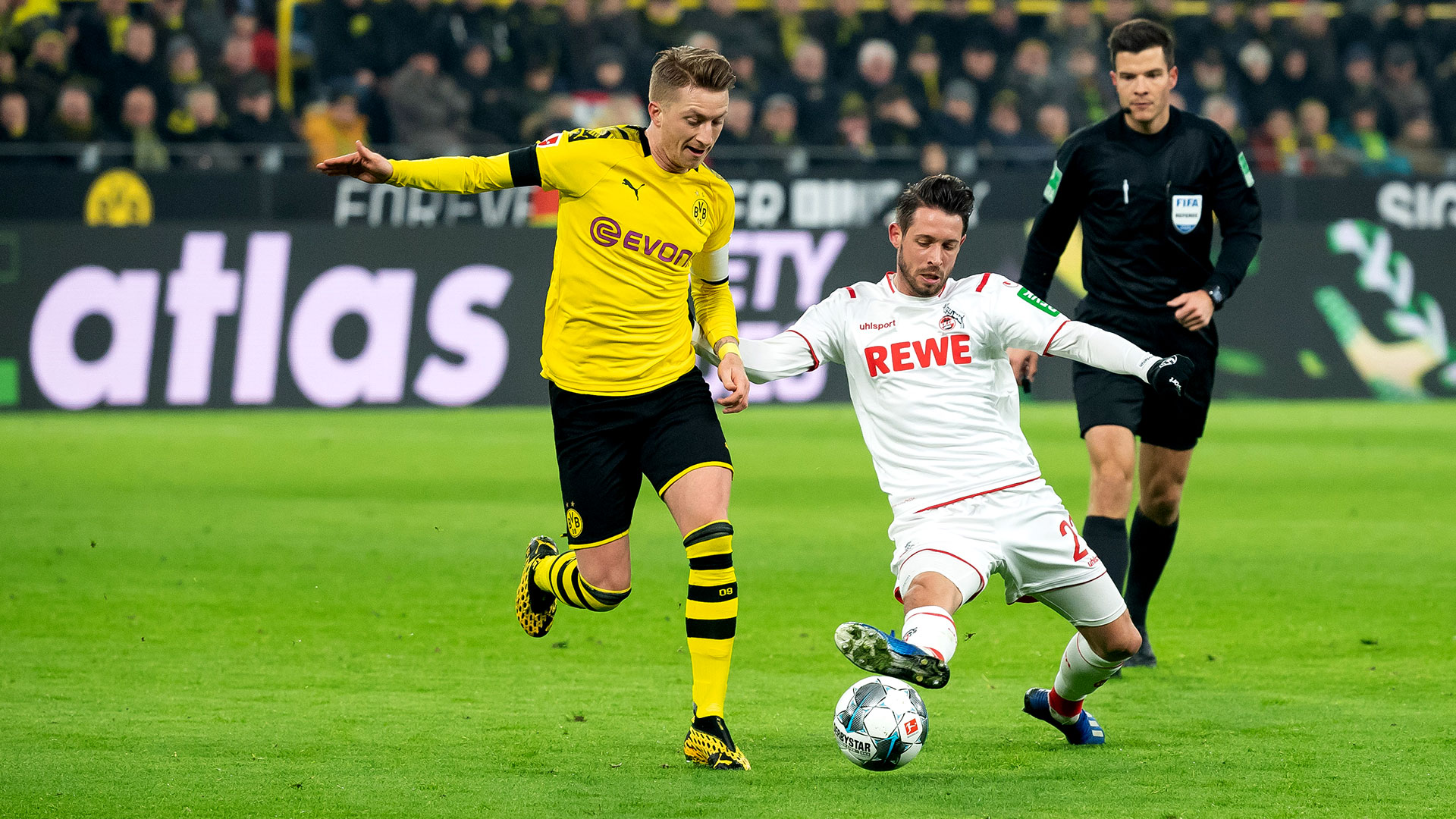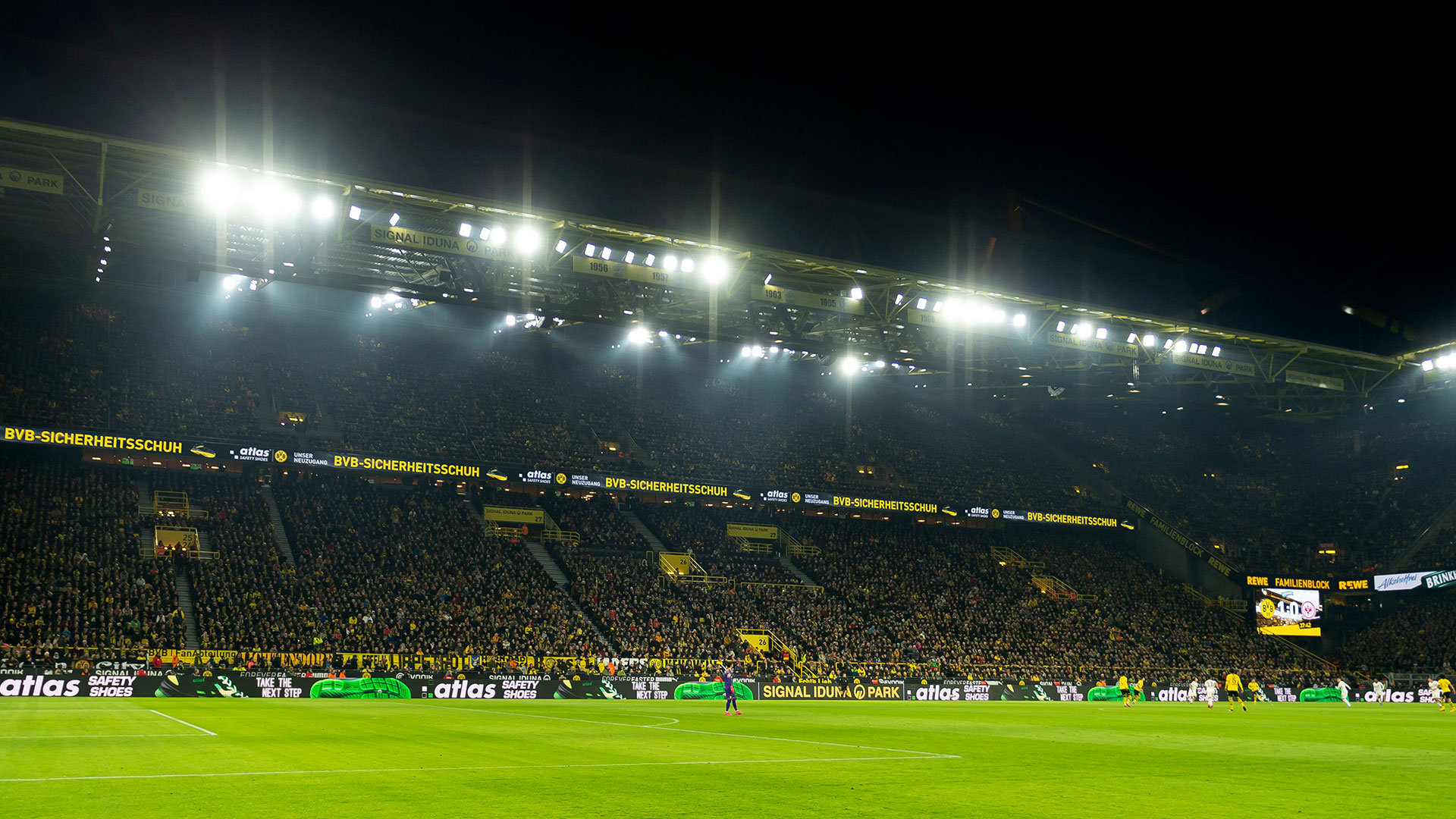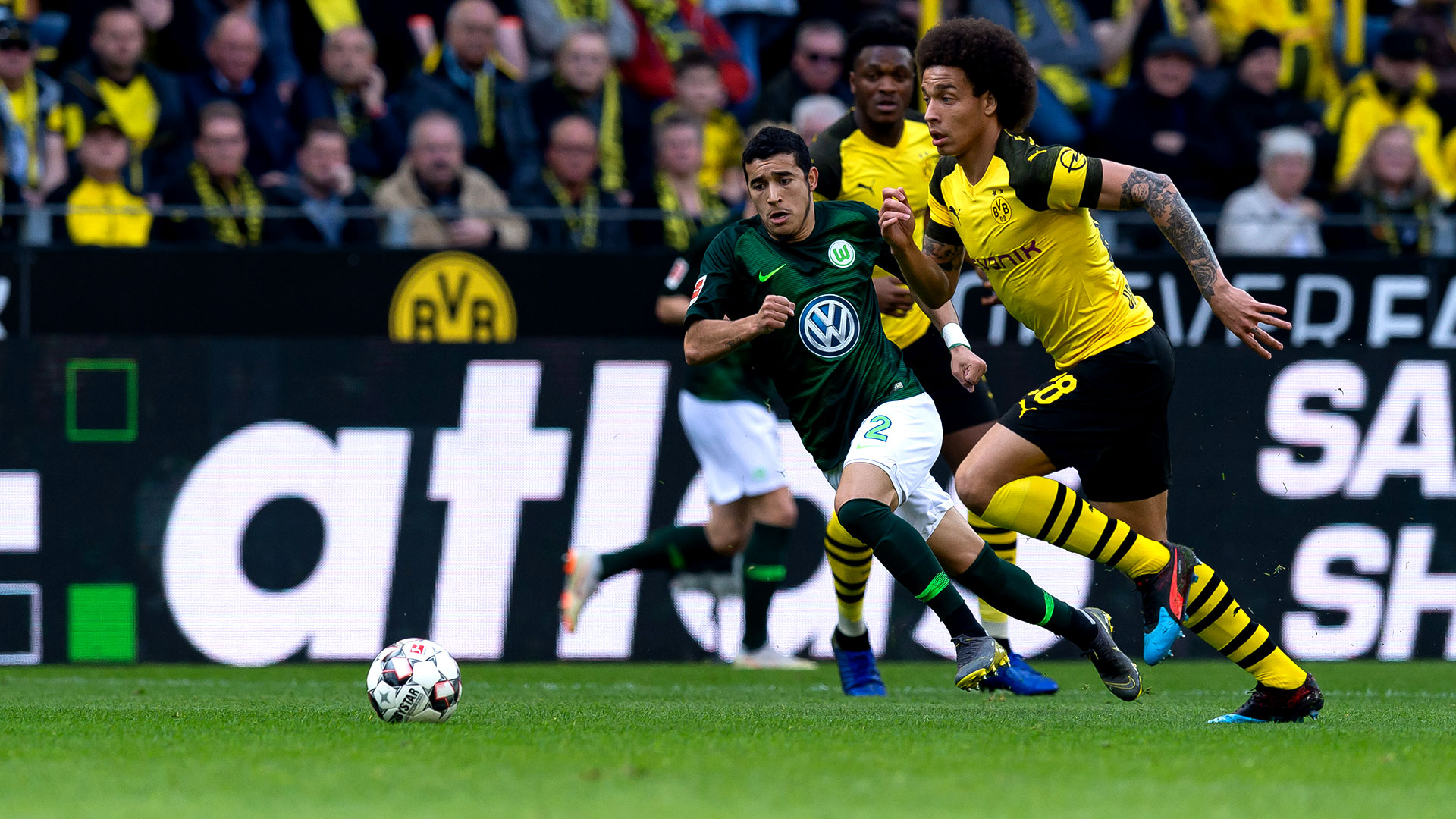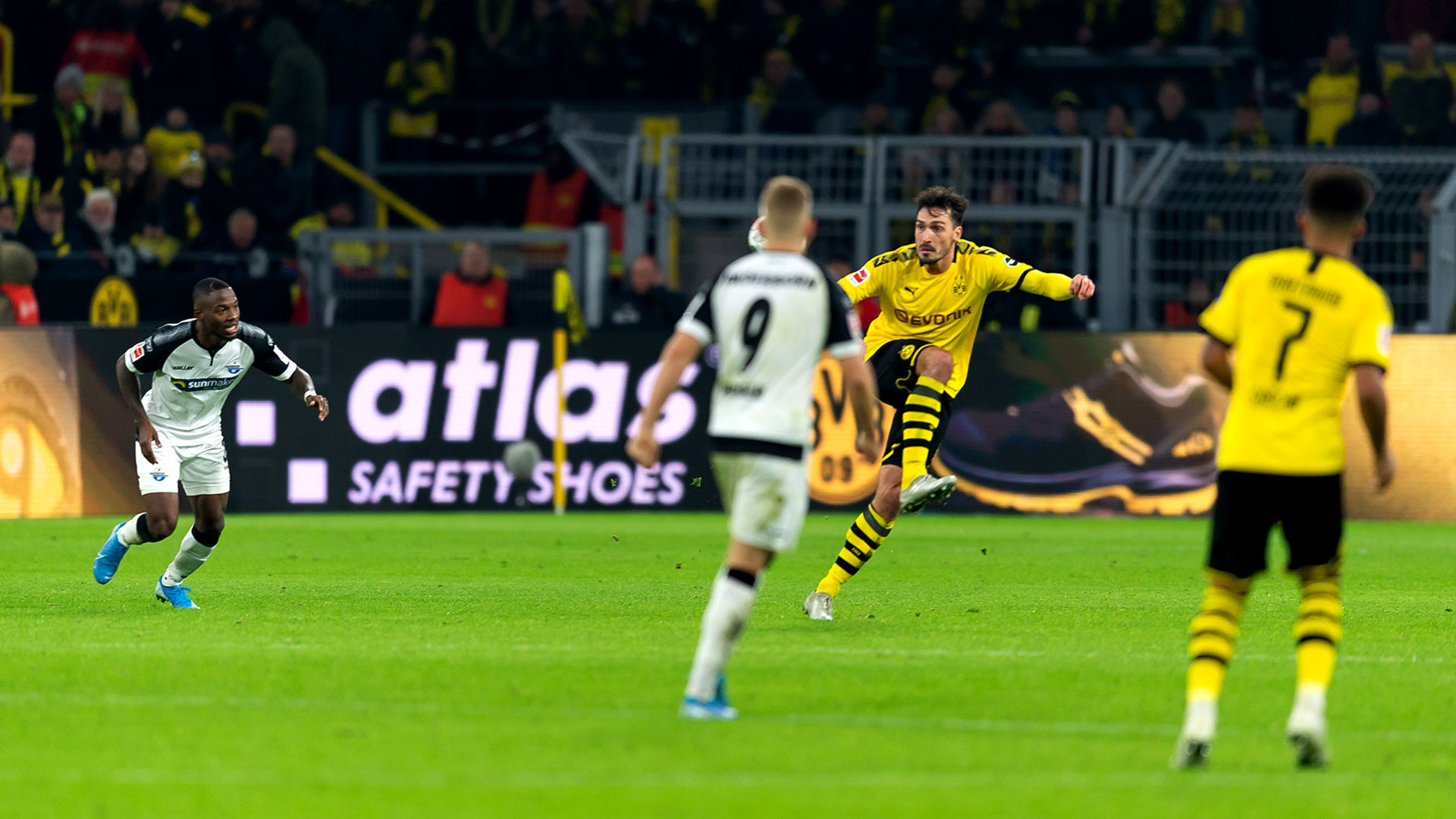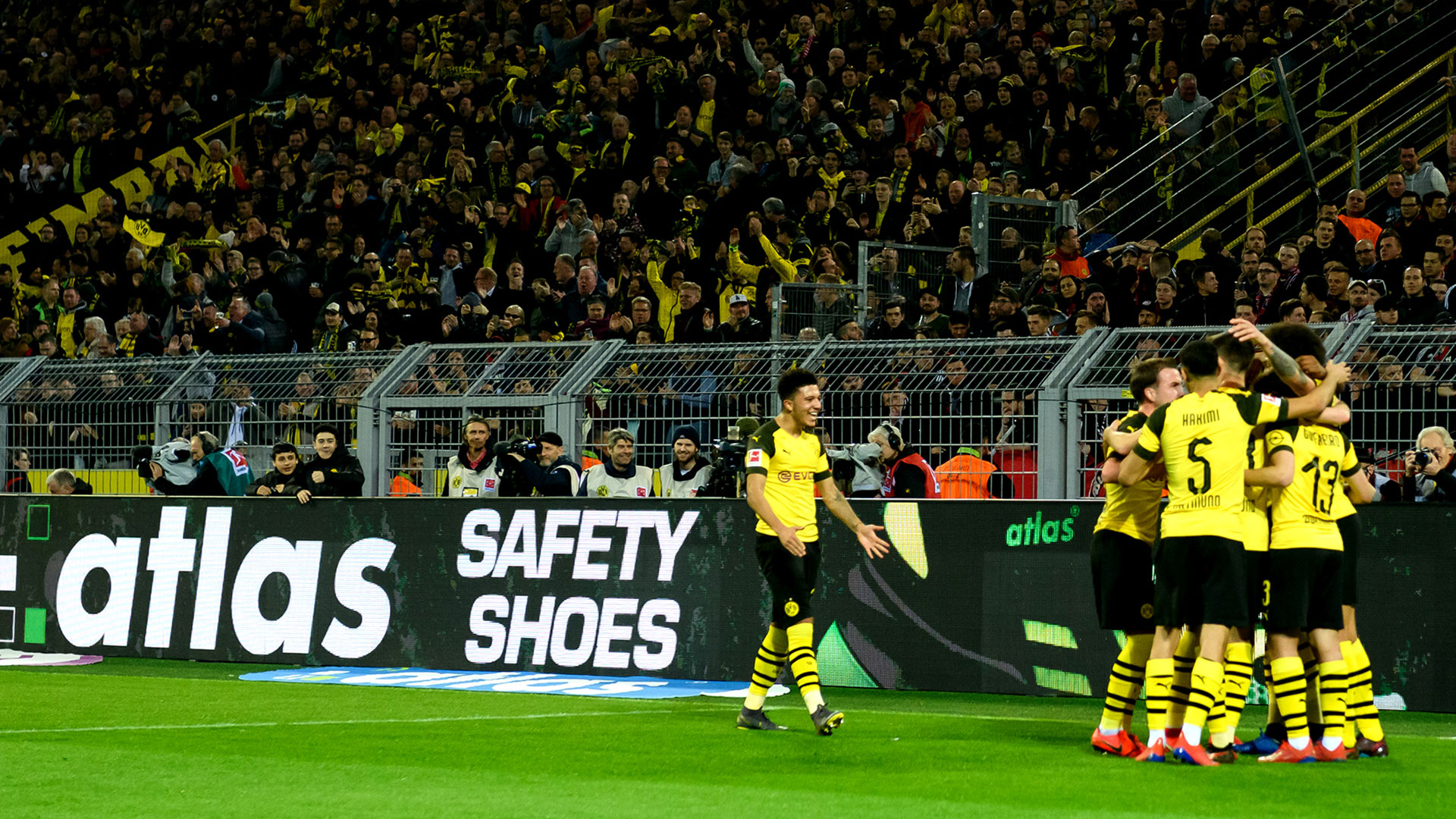 ---
maY 2017
---
ATLAS® AND BVB CONTINUE PARTNERSHIP
The eight-time German champion Borussia Dortmund and ATLAS®, Europe's leading manufacturer of safety shoes, will extend their partnership that has existed since 2016 until 2019 for two more years. This was announced by Hendrik Schabsky, managing partner of ATLAS®, and Hans-Joachim Watzke, chairman of the management board of Borussia Dortmund.
"We are very happy to continue our partnership with ATLAS®. Both of Dortmund's traditional companies have stood for maximum and continuous motivation for years," says Hans-Joachim Watzke. "Our presence in the Bundesliga has shown us that we are going in the right direction. Therefore, we would like to expand the partnership together with BVB," is how Hendrik Schabsky, managing partner of ATLAS®, explains the joint partnership. "BVB is one of the most traditional and most successful football clubs in Germany, whose values such as authenticity, profound loyalty and distinctive ambitions are equally valid for ATLAS®."
As a BVB partner, the Dortmund safety shoe specialist ATLAS® addresses new target groups and can further expand its brand awareness. "Thanks to its extremely high reach with almost 54.9 billion advertising contacts and worldwide TV coverage of more than 3,217 hours per season, Borussia Dortmund is an attractive partner with whom we would like to further expand our level of awareness both nationally and internationally," says Hendrik Schabsky.
The partnership's service package includes a range of individual communication options at all Borussia Dortmund home games. These include animations on video hoardings, advertising and editorial integration into the BVB stadium magazine "Echt" as well as the logo displays on "partner" boards in the stadium walkways and VIP areas. In addition, advertising banners will be placed on the official BVB website.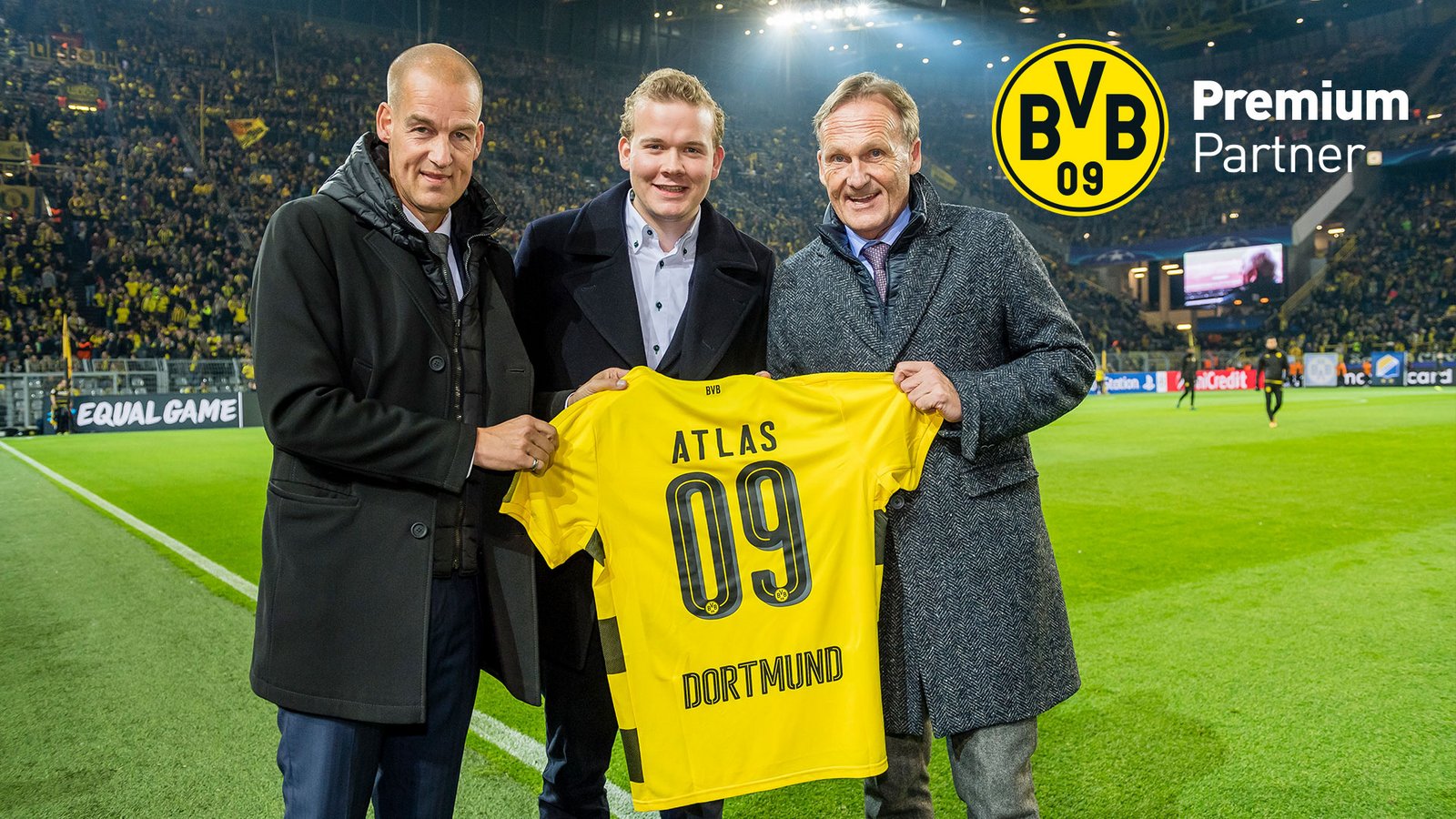 ---
NOVEMBER 2016
---
ALTAS and BVB launch partnership
Two Dortmund companies that are sure to show full commitment.
The successful Bundesliga football club Borussia Dortmund and ATLAS®, Europe's leading manufacturer of safety shoes, are lining up a partnership for the 2016/17 season with Borussia Dortmund's top match against Bayern München on 19th November.
Hendrik Schabsky, CEO of ATLAS®, and Borussia Dortmund's managing director Hans-Joachim Watzke recently signed the partnership agreement at the Dortmund shoe factory. "We have been united by a common path, and not just since today," says Hendrik Schabsky. "The traditional Dortmund companies have been among the absolute top brands in their respective fields for years." ATLAS® opened for business only one year after BVB was founded. The company has been producing safety shoes of the highest quality since 1910, which in the meantime are distributed throughout the European market. At the modern production site in Dortmund over 2.1 million pairs of safety shoes are produced every year.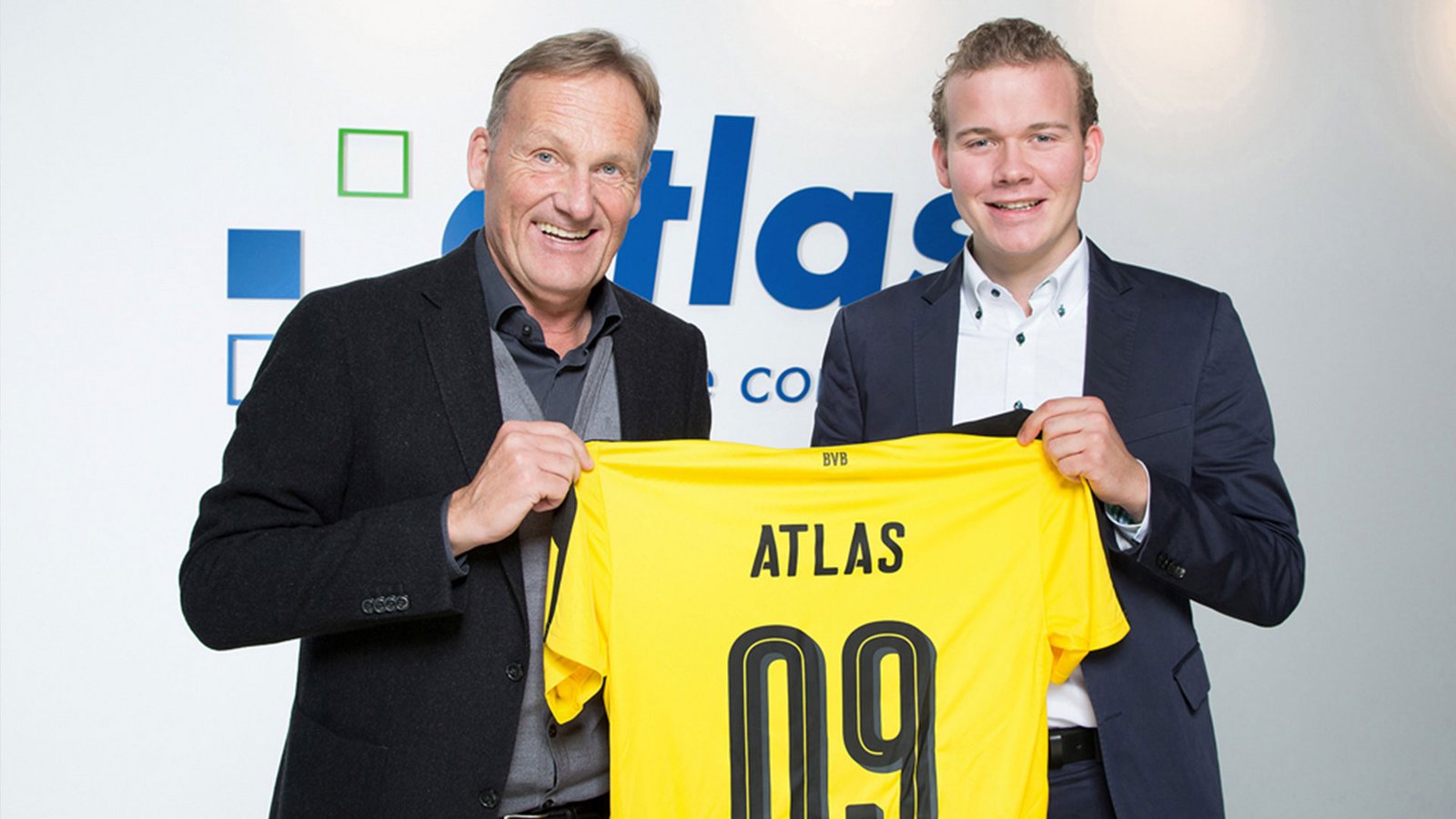 "I have known and appreciated the company for many years and I am delighted that BVB and ATLAS® will be moving forward together."
Hans-Joachim Watzke | Managing Director, Borussia Dortmund
As a BVB partner, the Dortmund safety shoe specialist ATLAS® is breaking new ground. Alongside a sense of tradition and close ties to the city, both partners focus on the passion for quality. "It's not only one of Germany's leading football clubs that is expected to demonstrate the highest and continuing levels of motivation. Top performance in terms of innovation and quality are also the norm for our company and our brands," emphasises Hendrik Schabsky. "And at the end of the day we also need to achieve the best result." Safety shoes are everyday companions in the work environment, they have to be comfortable and pleasant to wear. Each and every ATLAS® safety shoe is a quality product and tailored precisely to suit the customer's requirements. Thanks to selected materials, precise workmanship and maximum reliability ATLAS® manufactures products that will continue to inspire you tomorrow.
---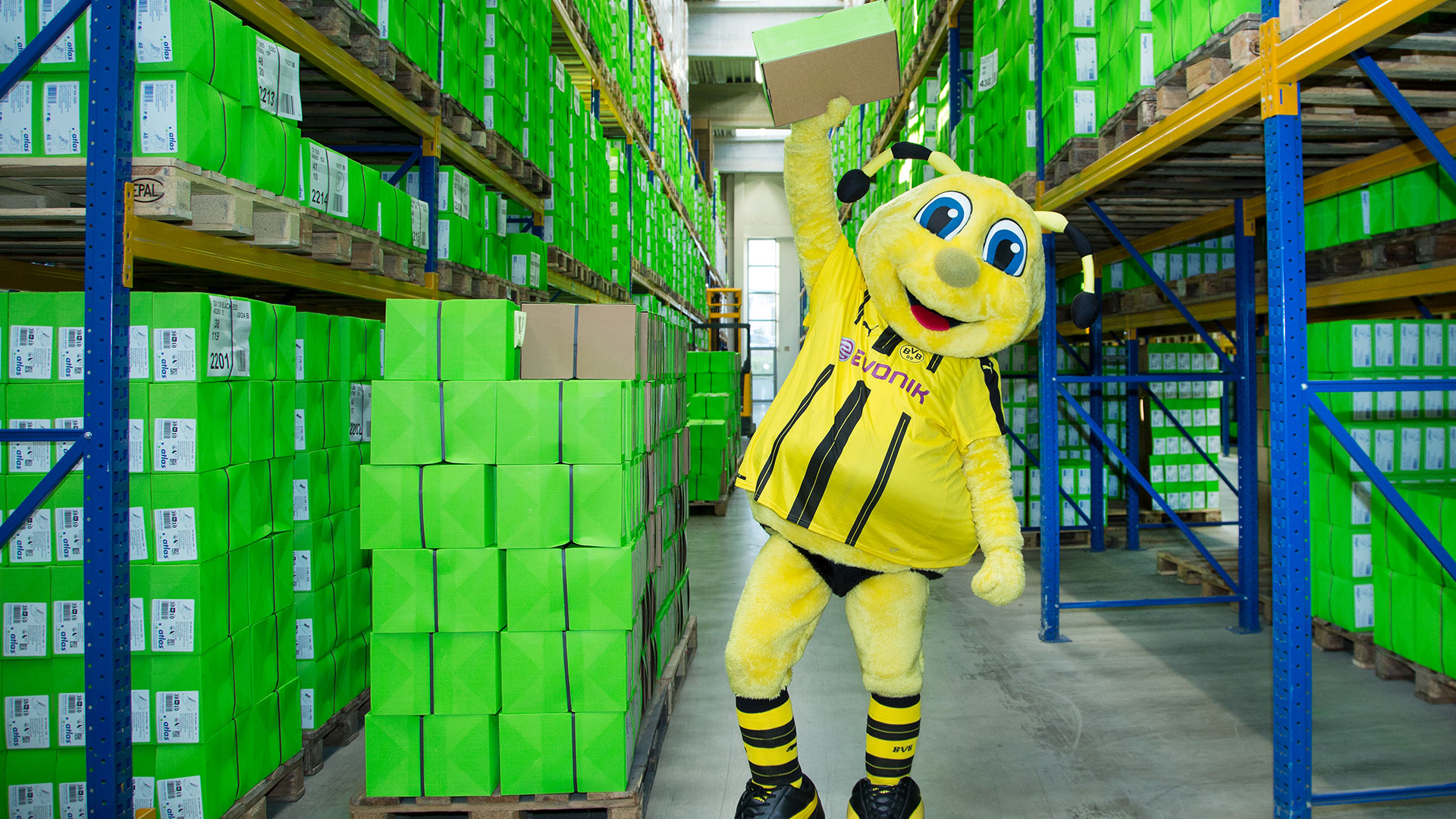 BVB BUSINESS BREAKFAST
Black and yellow meets bright green: the logistics centre of the ATLAS® shoe factory was quickly converted into a buffet for the 5th BVB Business Breakfast. Hendrik Schabsky, managing partner of ATLAS®, welcomed around 100 entrepreneurs to the shoe factory: "The BVB Business Breakfast is a great opportunity to get in touch with other companies and to exchange ideas - today in front of the 'green wall' instead of BVB's 'yellow wall' of fans in its stadium's south stand!"
"In ATLAS we are pleased to have gained a high-performance shoe manufacturer as a partner," said BVB Marketing Director Carsten Cramer at the beginning and was surprised to learn that safety shoes can now even be worn with a suit.
---
BVB SAFETY SHOE
MALOCHER 09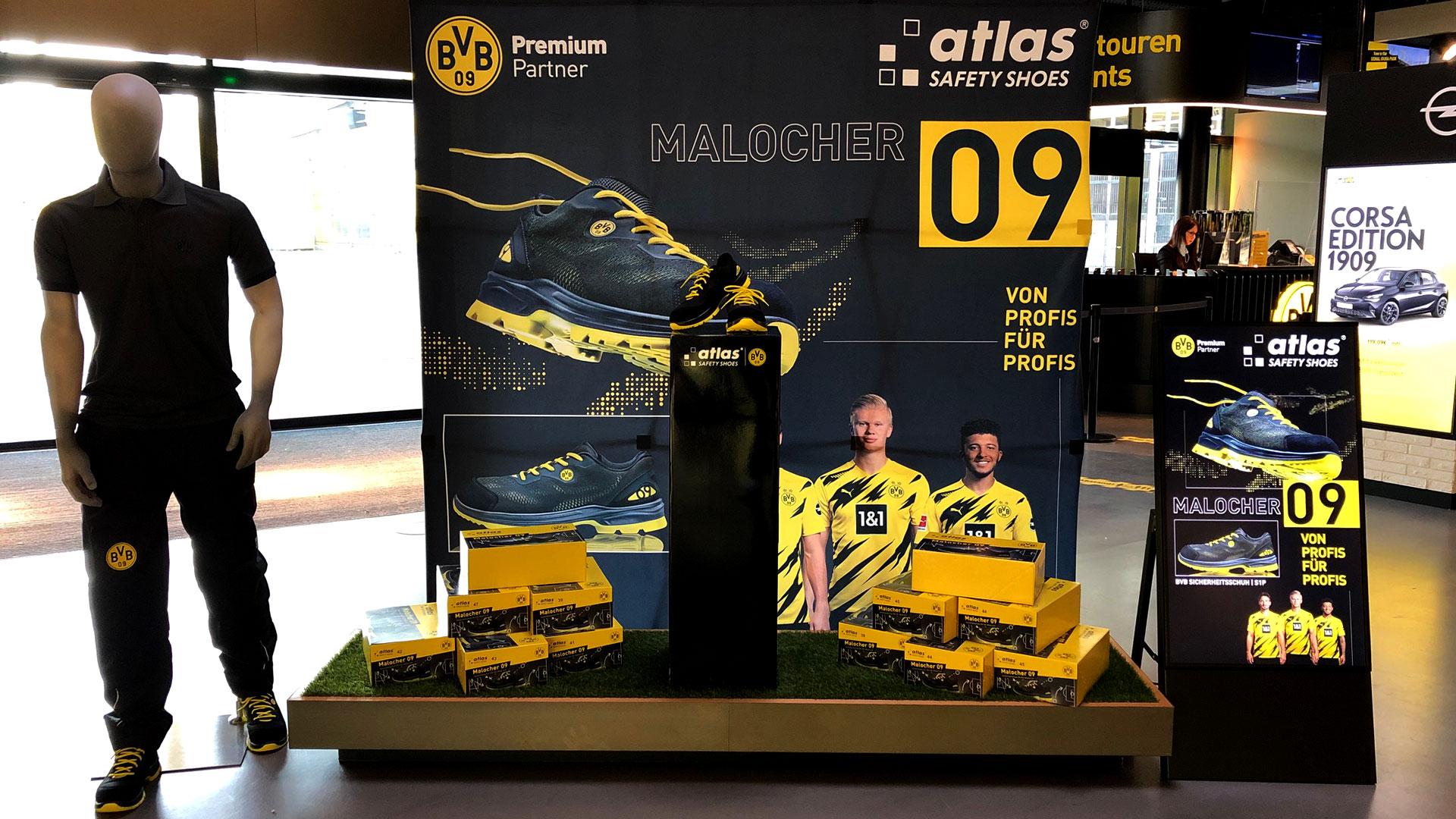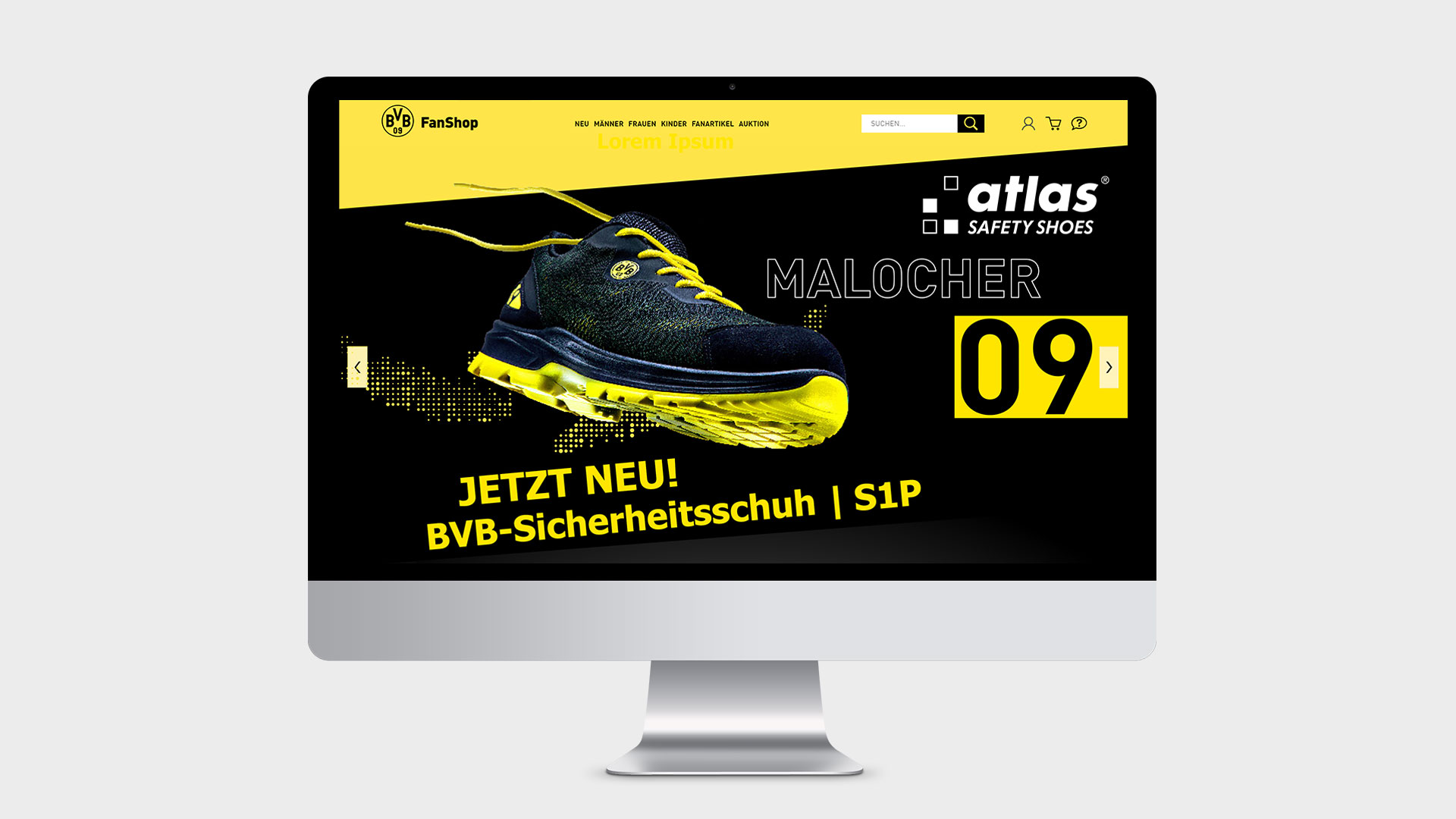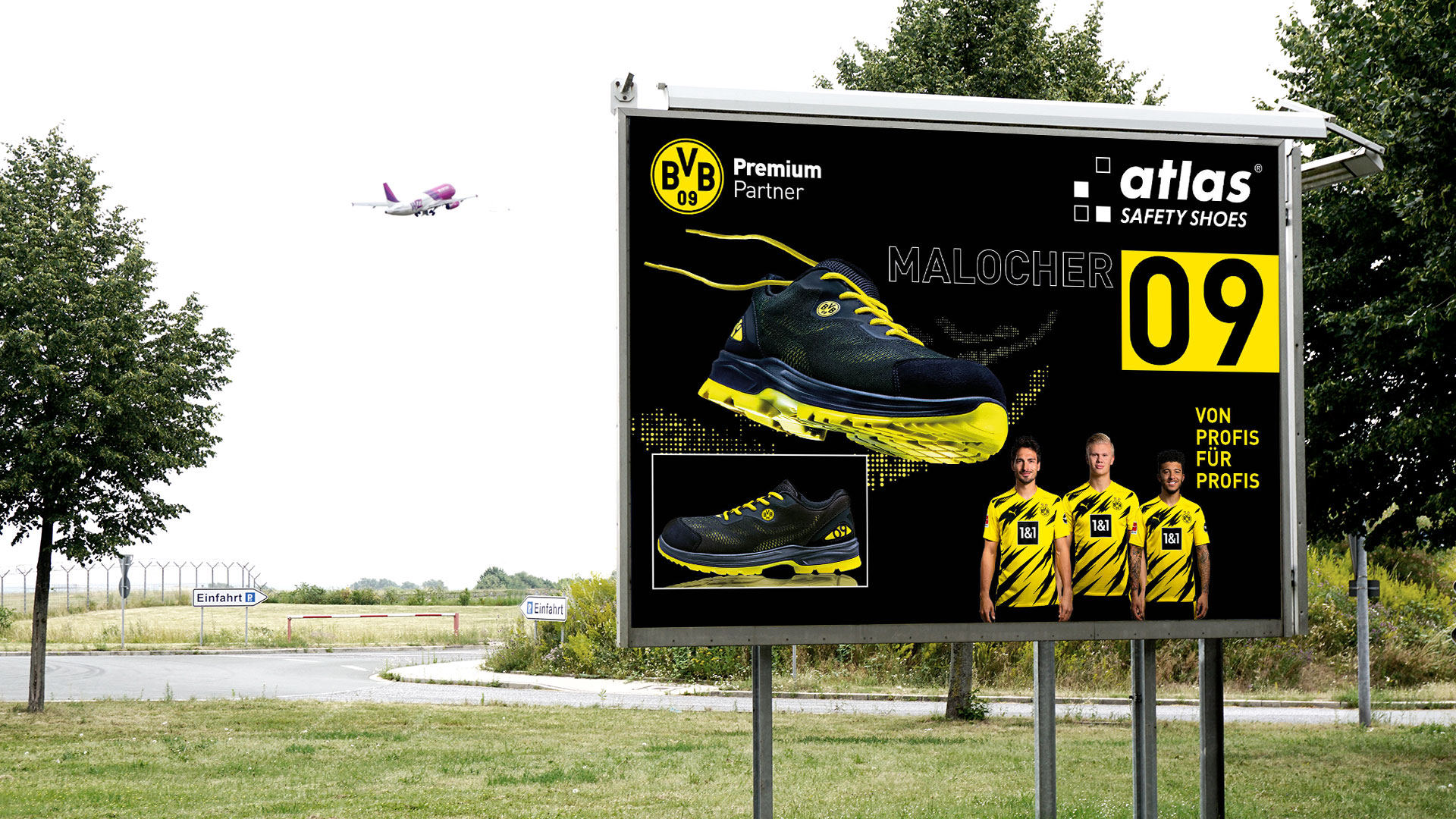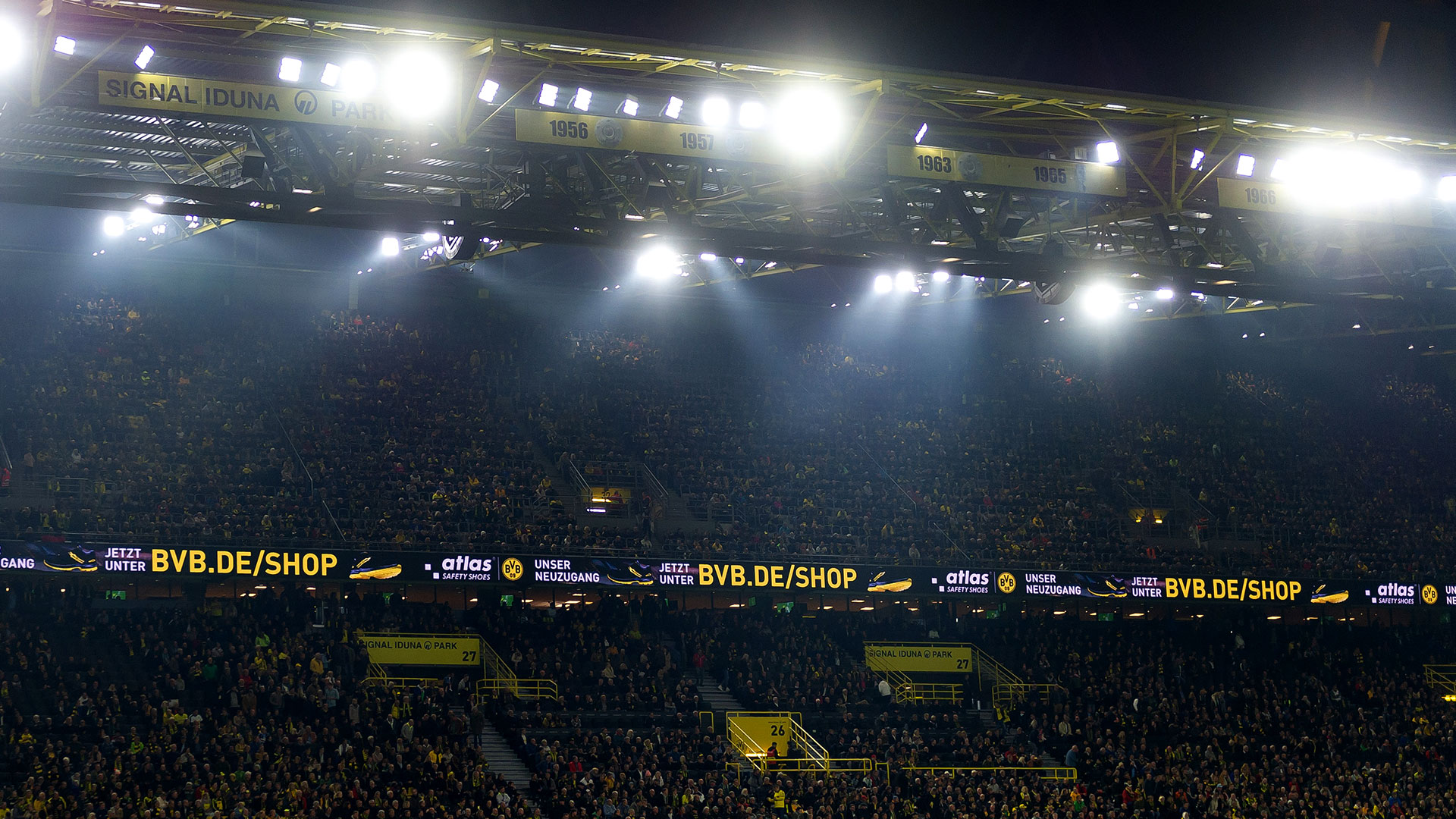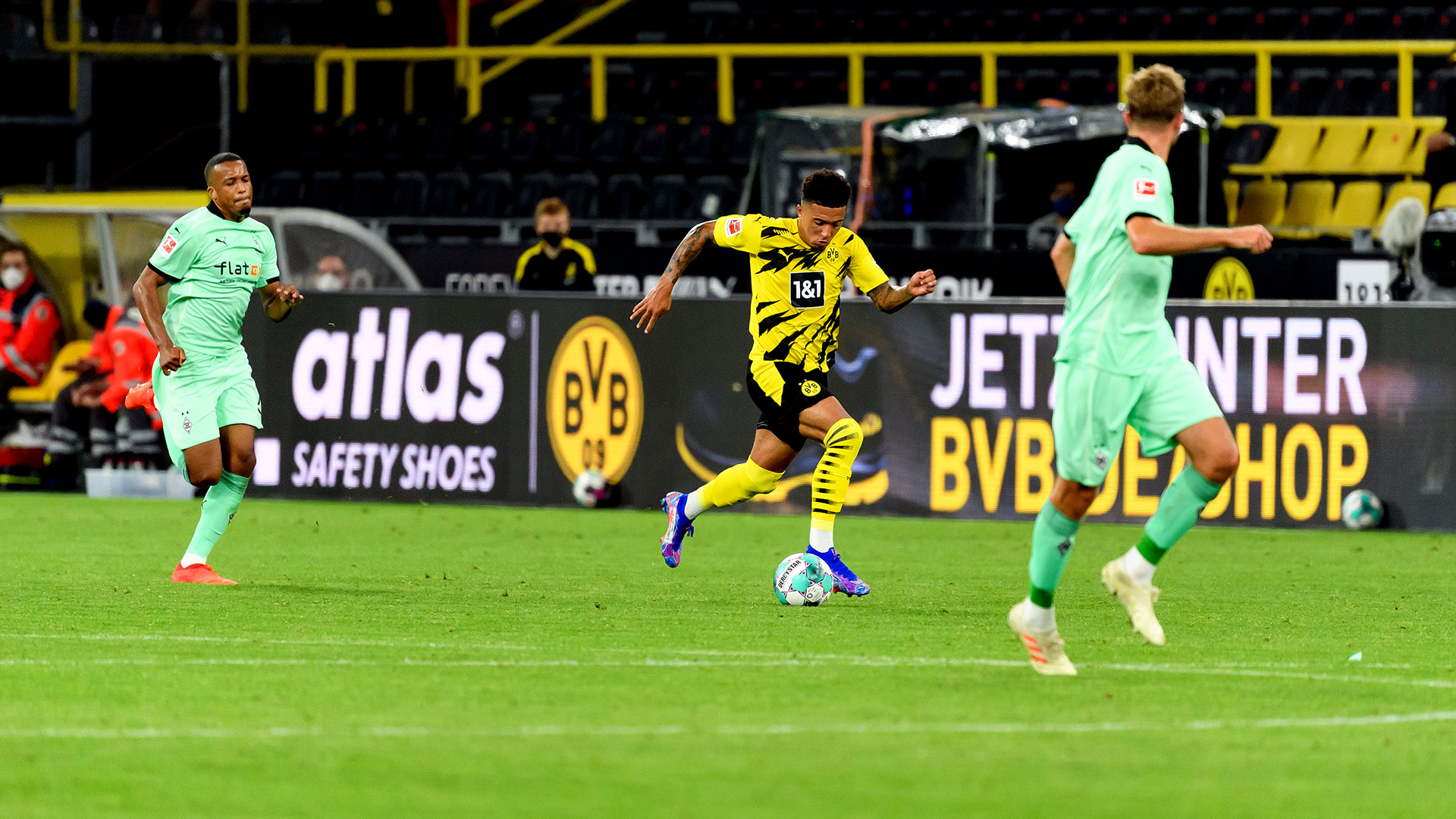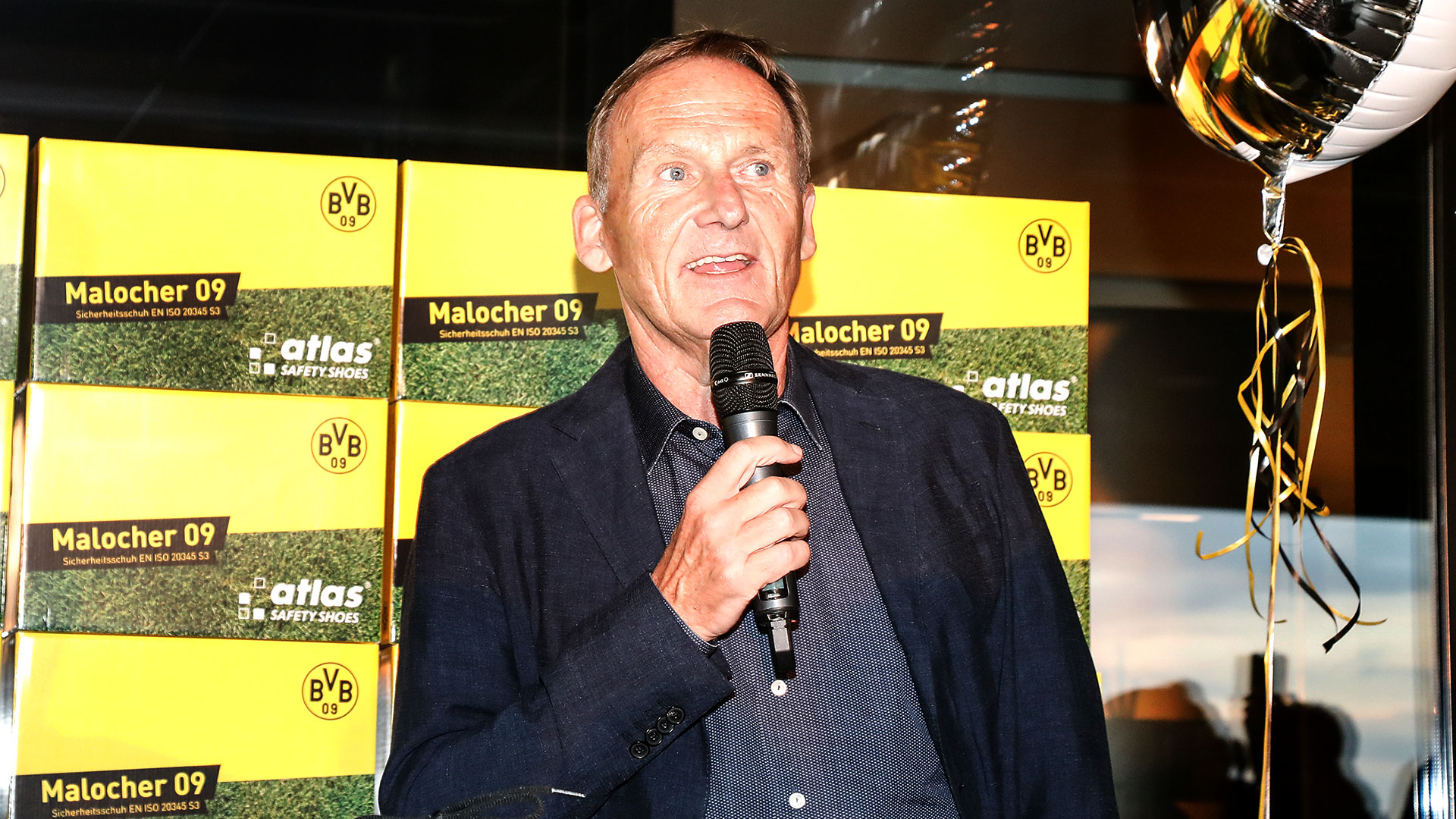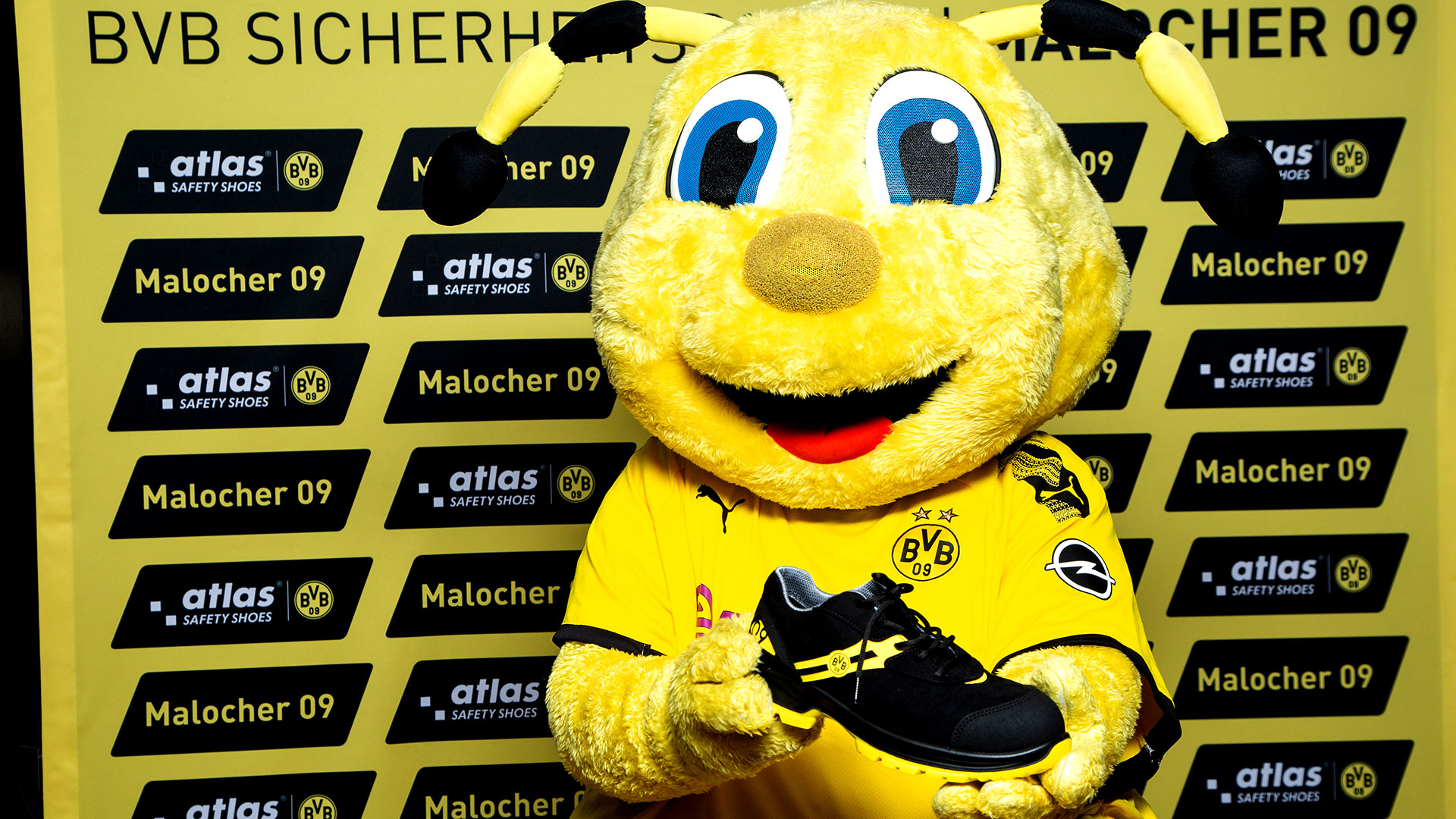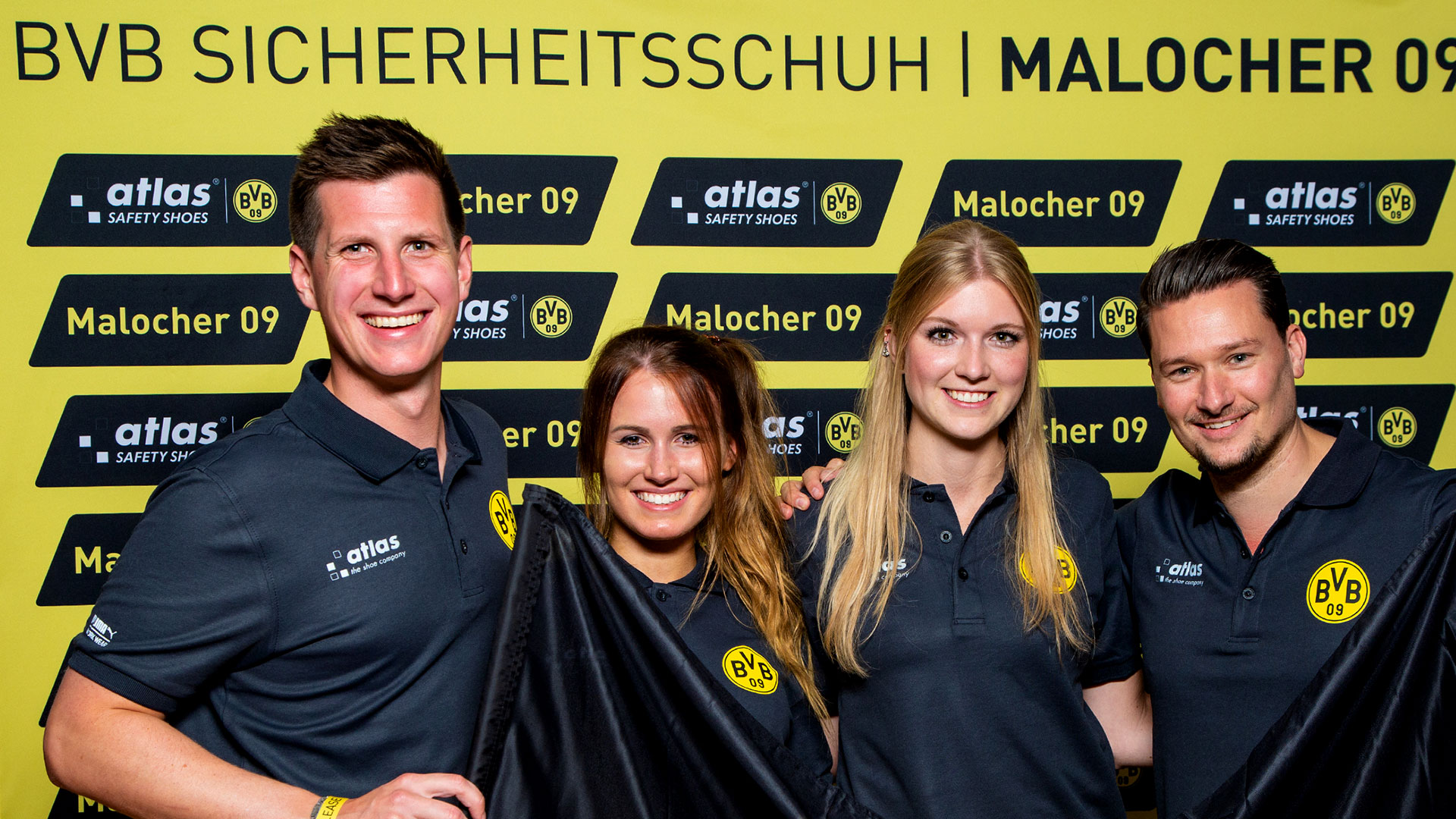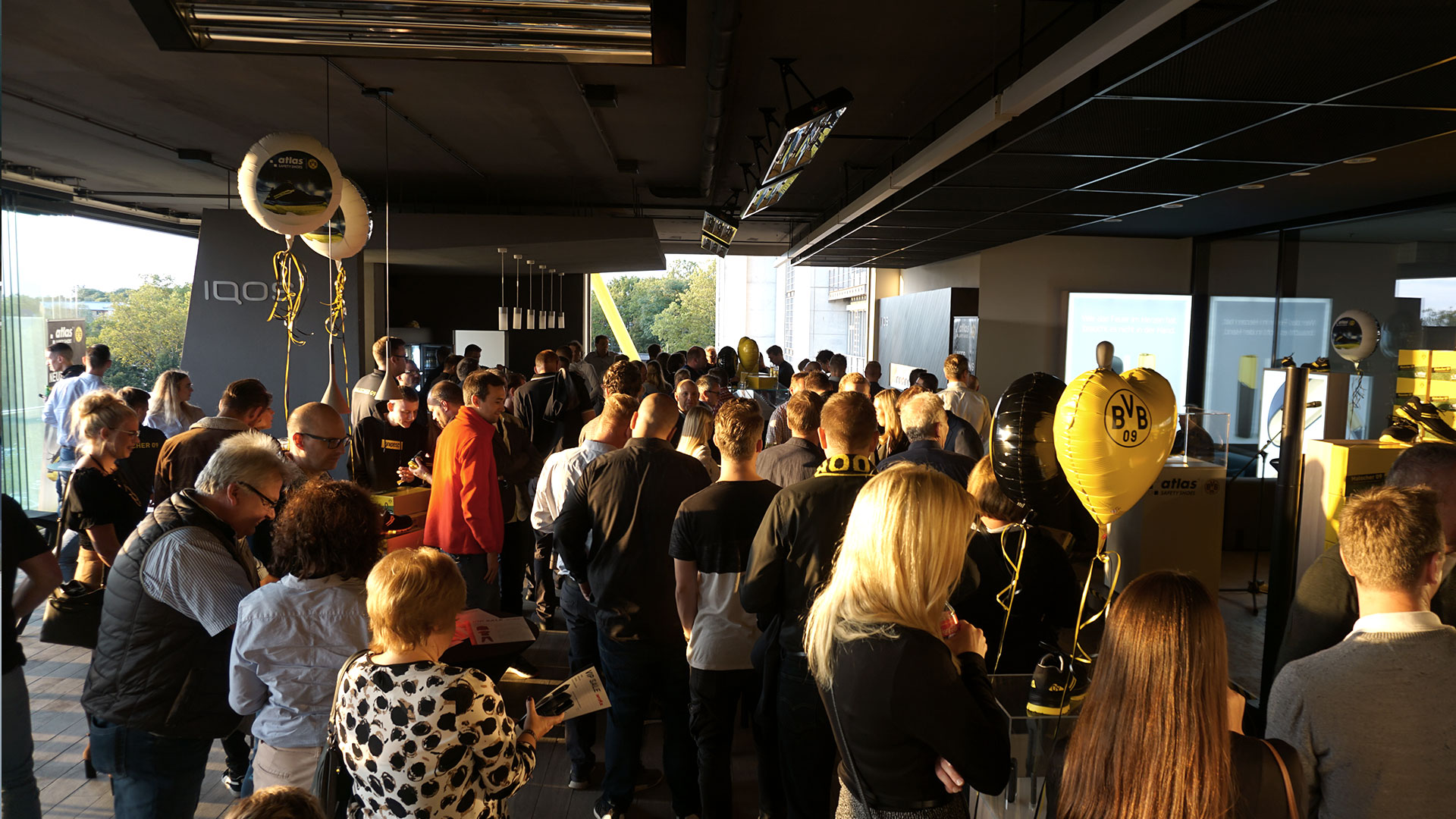 ---
IMAGEFILM MALOCHER 09 | S1P
Please note: Once you watch the video, data will be transmitted to Youtube/Google. For more information, see Google Privacy.
IMAGEFILM MALOCHER 09 | S3
Please note: Once you watch the video, data will be transmitted to Youtube/Google. For more information, see Google Privacy.