---
JULY 2020
---
A FIRST-CLASS FINAL
Also in this 2019/2020 season of Puchar Polski, ATLAS® presented itself as a premium partner in the Polish Cup competition. In the final game of the competition Cracovia was able to prevail 3-2 in extra time against Lechia Gdansk. The golden shoe, sponsored by ATLAS®, was ceremoniously presented to the best player of the tournament in the Lublin Arena.
"The Polish Cup has stood for fair and professional football at the highest level for decades.
Like the Polish Football Cup, ATLAS® has stood for the highest and continuing levels of motivation since 1910.
We have to produce the best safety shoes every day for our international customers so that they can also perform at their best in their working environment!
We are delighted that we can be part of this event this year", says Mariusz Stodolnik, ATLAS® Obuwie Ochronne.
---
maY 2019
---
THE TITLE GOES TO GDANSK
On the Polish national holiday, Lechia Gdansk was able to prevail 1-0 against Jagiellonia Bialystok. In the sold-out National Stadium in Warsaw, Artur Sobiech was able to score the winning goal in the last minute of regular time.
After the game the striker of the cup winner was named the best player of the final. The award was presented by representatives from PZPN and Hendrik Schabsky, CEO of ATLAS®.
ATLAS® Obuwie Ochronne also accompanied the Polish Cup competition as a premium partner in the 2018/2019 season. "Thanks to its extremely high reach with several million advertising contacts and worldwide TV coverage per season, Puchar Polski is an attractive partner with whom we would like to further expand our level of awareness internationally," says Hendrik Schabsky.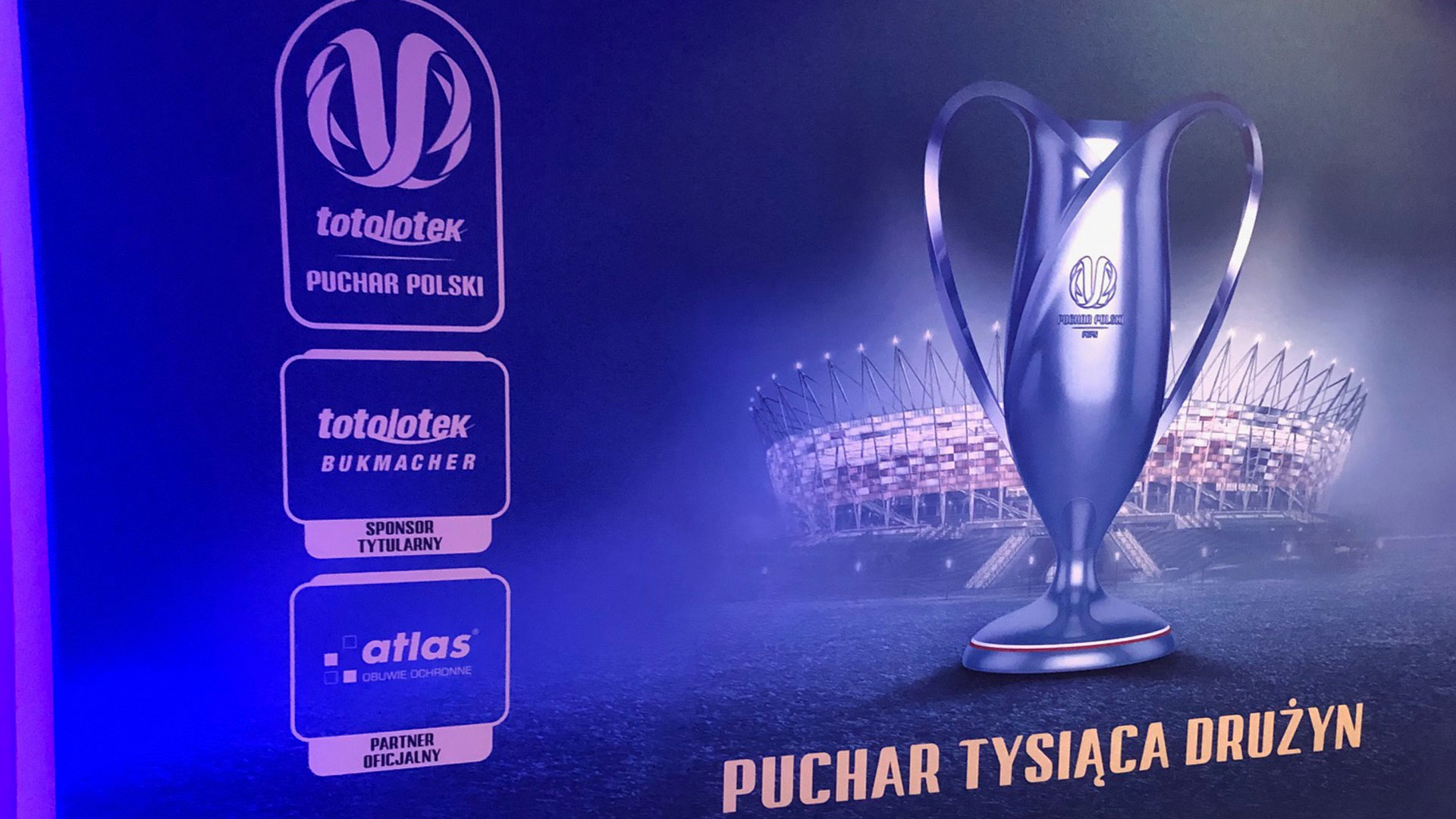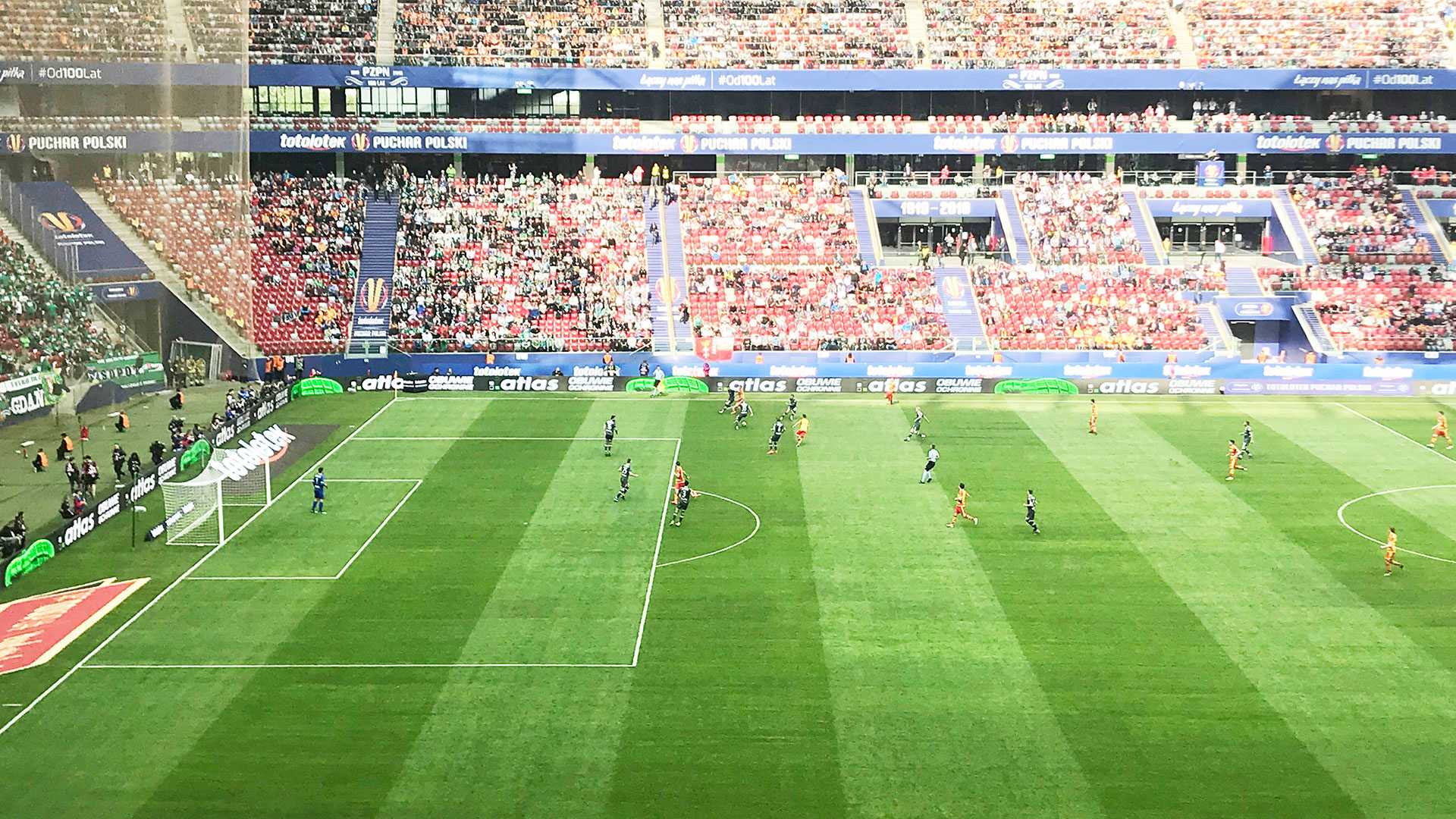 ---
april 2018
---
ATLAS® is the official partner
of the Polish Football Cup
ATLAS® has been the official partner of the Polish Cup "Puchar Polski" since April 1st 2018.
"The partnership with the Polish Football Association provides us with a great platform to emotionally inspire existing and new customers with our product portfolio and to also further expand the ATLAS® brand internationally," says Hendrik Schabsky, managing partner of ATLAS®. In addition to numerous communication and advertising measures, ATLAS®, together with representatives from PZPN, will present the award for the best player in the final of the Polish Cup.
"The popularity of Polish Cup games is increasing from year to year. We are pleased to have found a strong partner in ATLAS® and we look forward to further cooperation," said Maciej Sawicki, Secretary General of the Polish Football Association.
The partnership's service package includes a range of individual communication options for all Polish Cup games which help ATLAS® to promote awareness.
VIDEO
Please note: Once you watch the video, data will be transmitted to Youtube/Google. For more information, see Google Privacy.