Inauguration of the ninth PU machine at the Dortmund location
Please note: Once you watch the video, data will be transmitted to Youtube/Google. For more information, see Google Privacy.
EXPANSION OF PRODUCTION CAPACITIES
Quality, innovation, flexibility and reliability are the most important building blocks in our daily collaboration. After commissioning the seventh and eighth PU machines in 2018 and 2019, the anniversary year of ATLAS® is now crowned with a ninth PU direct injection system. Your ATLAS® brand has thus taken a further and important step in expanding production capacities at the Dortmund location. Three employees collaborate with a total of 8 robots per shift on this site as well, and thus guarantee optimal precision and manufacturing quality.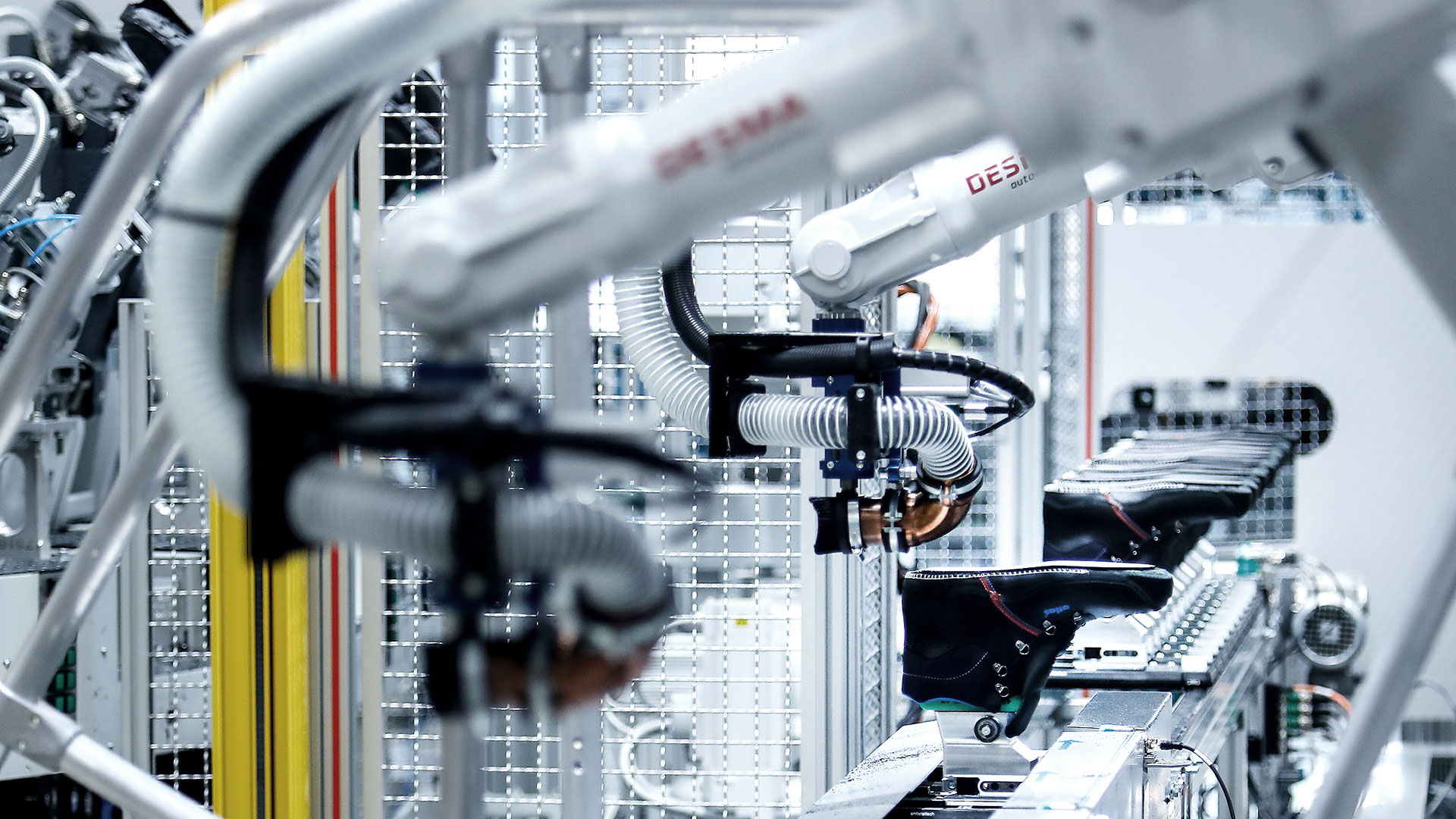 ---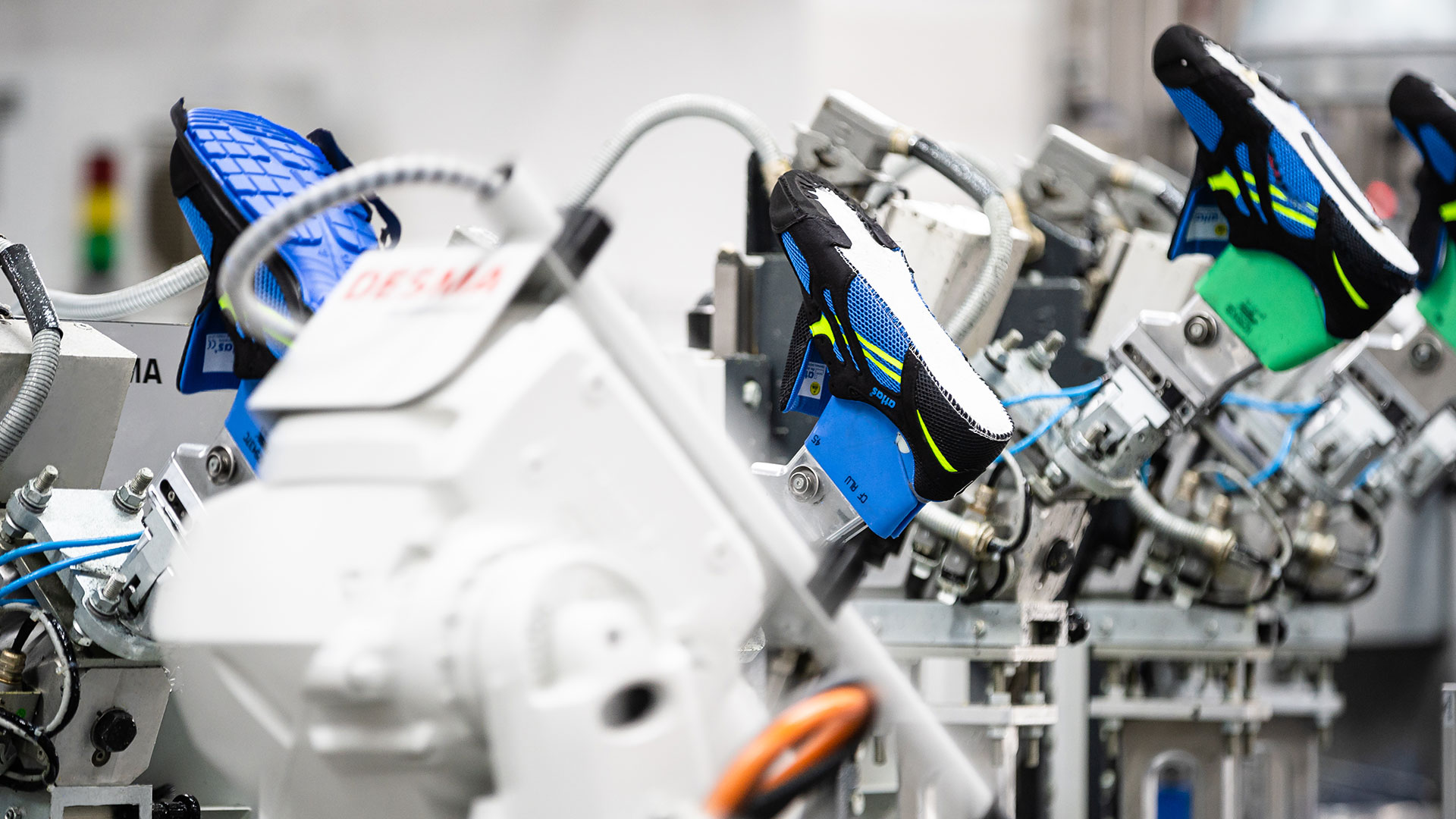 ATLAS® AND DESMA
Our PU machines are supplied by the world's leading equipment manufacturer, DESMA in Achim, near Bremen. After completion at the DESMA plant, the system is fully assembled and tested there. The system is then dismantled again and the individual components are brought to Dortmund with several low loaders. The core of the carousel, as the rotary-table-type machine is known colloquially, is the approximately 4 m-wide, round table core. The total of 30 injection stations are mounted on this core after the rotary table has been precisely positioned in the production hall.
---
PRECISION WORK IN PERFECTION
The assembly of the system components is real teamwork. This is where the experienced ATLAS® technicians work together with the specialists from DESMA. All parts have to be precisely assembled and wired so that the system later runs fully automatically like clockwork. Incidentally, we put the first PU machine into operation at the Dortmund location in 1979 and back then the technology was of course significantly more rudimentary than it is today. At that time, many production stages still had to be carried out with a great deal of physical effort and sweat, and the soles were also injected from one material only, so-called mono PU. Today we only process our 2-layer MPU outsoles from high-tech raw materials.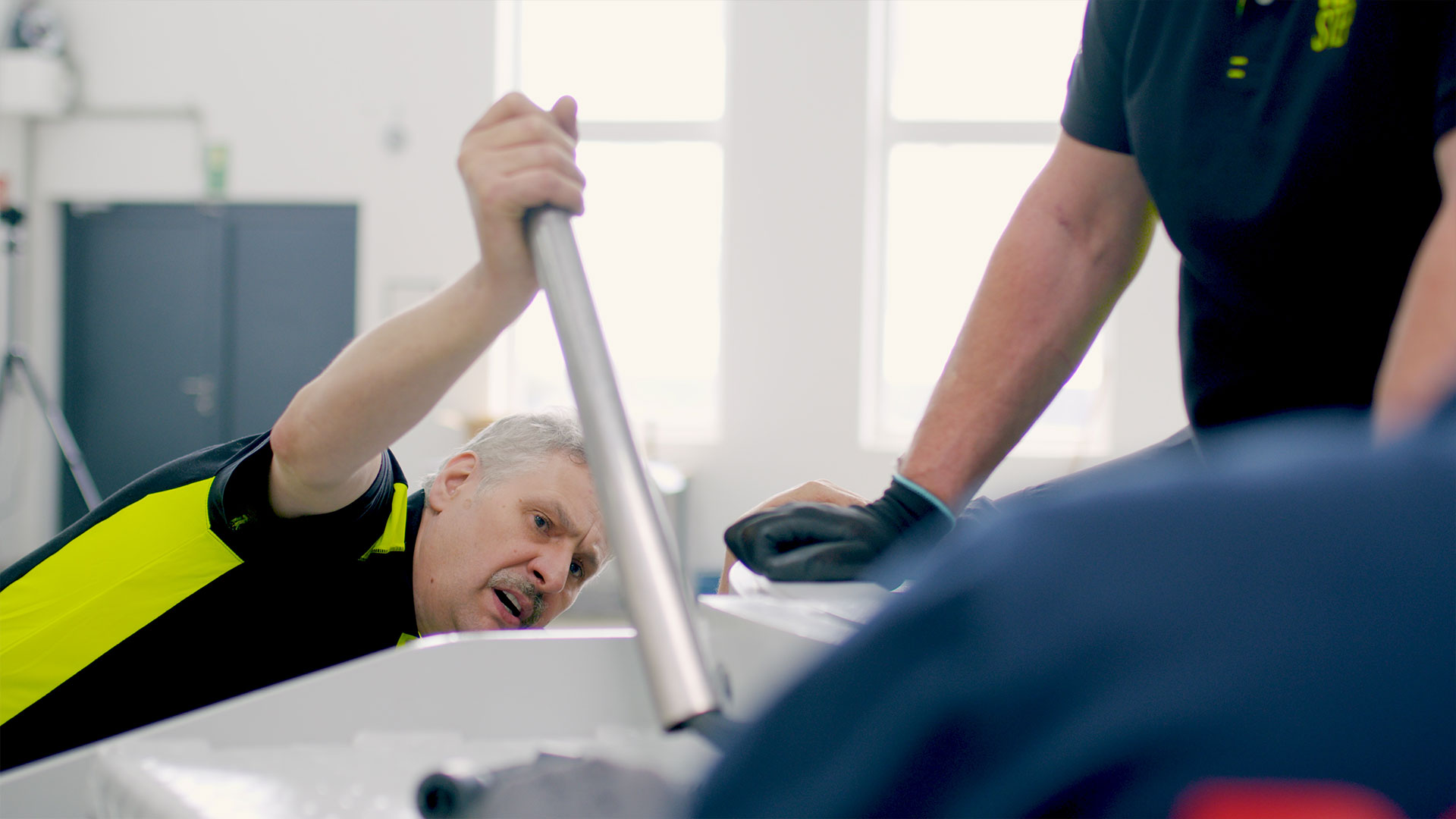 ---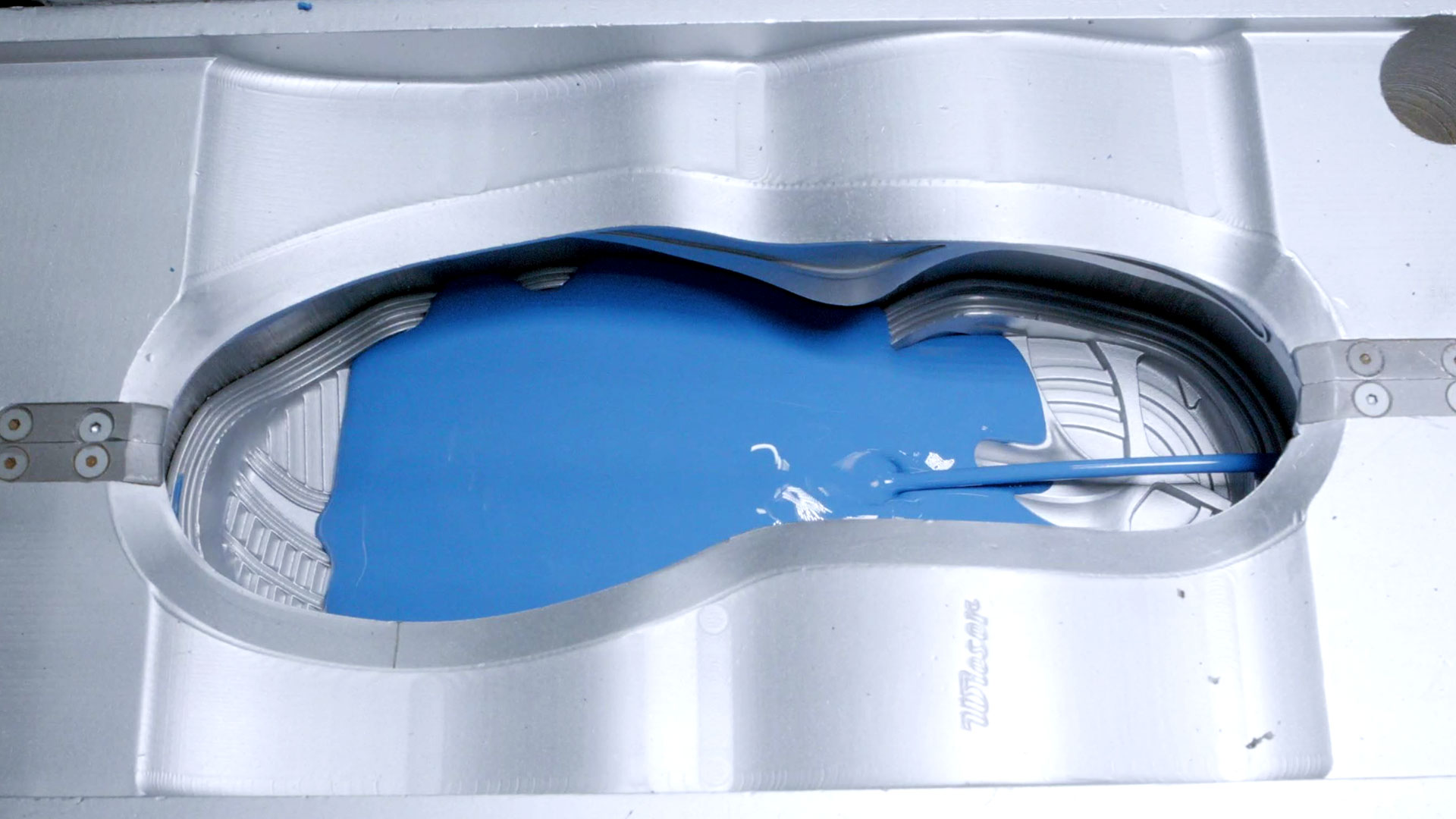 THE BEST OF BOTH WORLDS
MPU stands for multi-functional polyurethane. We use it according to our own recipe for all of our 2.6 million pairs of outsoles every year. The raw materials required for this, polyol and isocyanate, are delivered several times a week and stored in our tank farm with a capacity of around 50 t. The two raw materials are then refined by adding a wide variety of additives which are tailored to suit the area of application of the sole. In technical jargon this process is known as cross-linking. The raw materials are thus individually cross-linked and then pumped to the respective production machine.