MOVE BETTER
---
ERGO INSOLES
Being on your feet all day – getting through a shift in the truest sense of the word can be stressful. Physical work strains the muscles and joints in the feet, which are in constant motion. The right footwear, tailored to the individual challenges of the work process, is the be-all and end-all to protect the feet from potential risks and to support a safe step.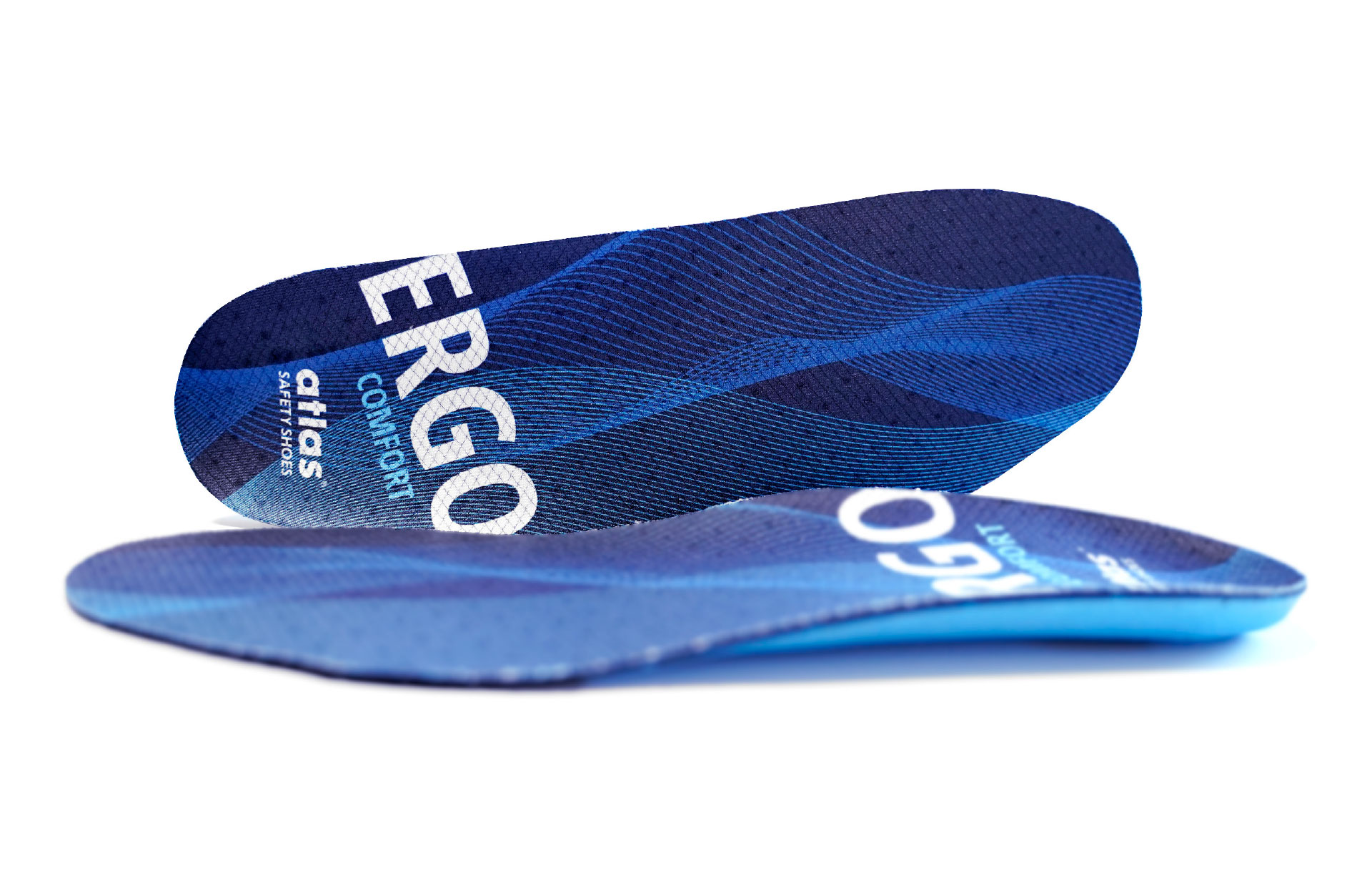 ERGO COMFORT INSOLE
More stability, optimal adaptation to the foot shape, temperature and odour compensation in the shoe as well as maximum comfort – this is the new ERGO Comfort Insole for the uniquely secure wearing comfort of ATLAS®.
---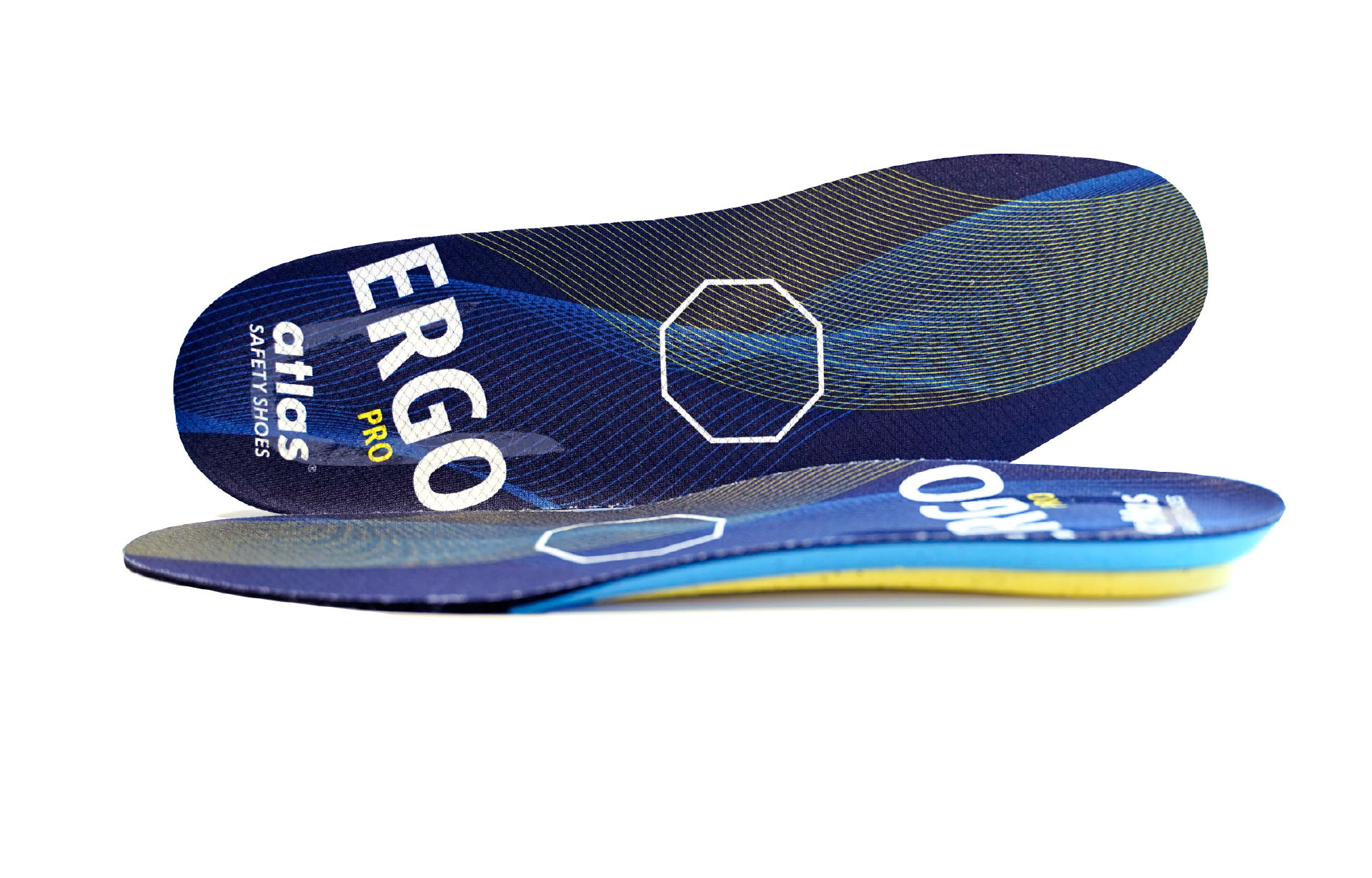 ERGO PRO INSOLE
The Pro version of the ERGO series adds further features to the advantages of the ERGO Comfort Insole: Thanks to a foil coating on the upper side of the sole facing the foot the ERGO Pro Insole guarantees special slip resistance.
---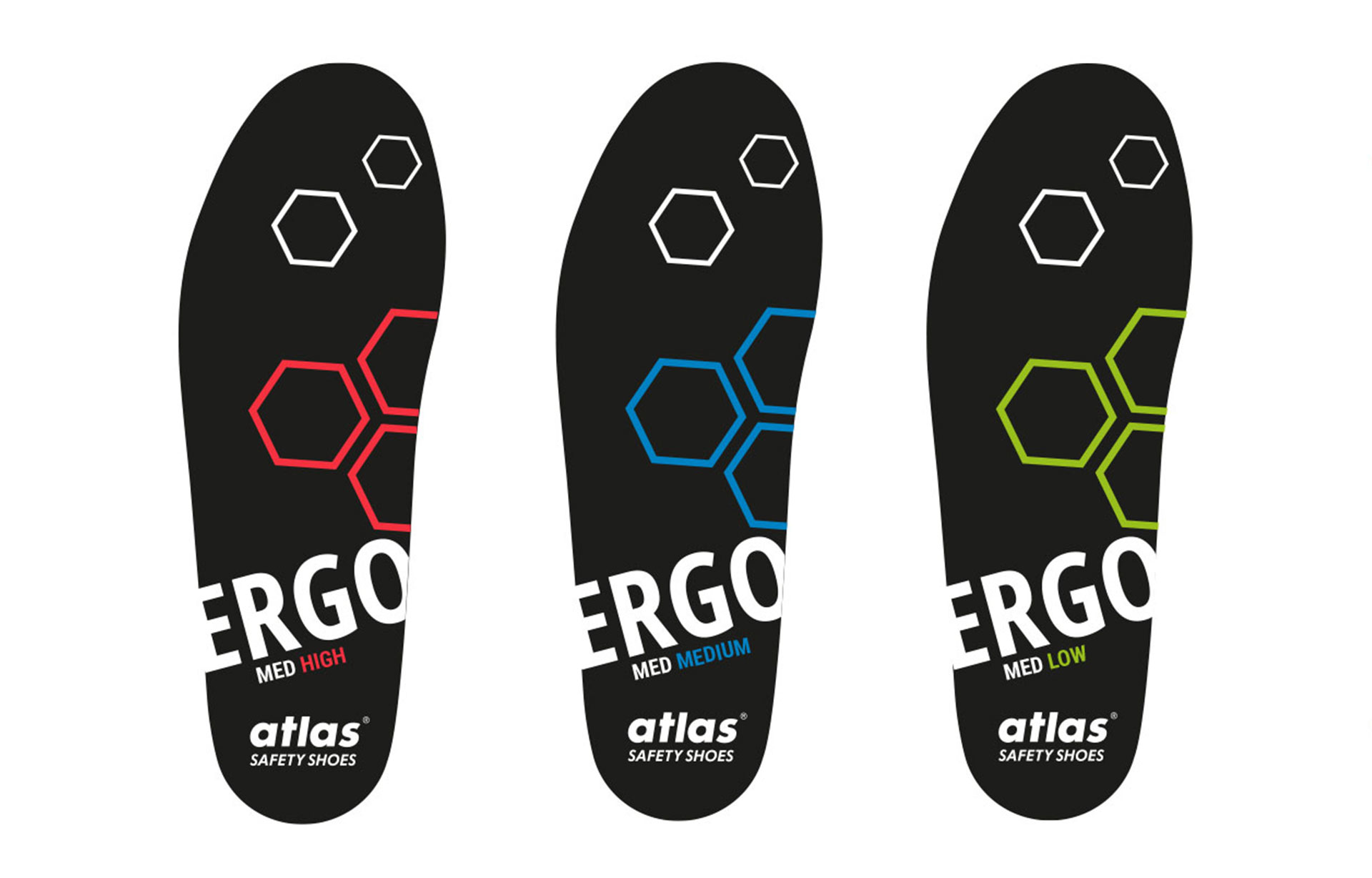 ERGO MED INSOLES
Running and walking now hold a true wellness feeling: The exclusive Ergo-Med® insoles offer you relaxation for your feet. Thanks to the longitudinal arch support - in three different thicknesses - the insoles adapt optimally to your feet and thus ensure a comfortable, soft bedding.
---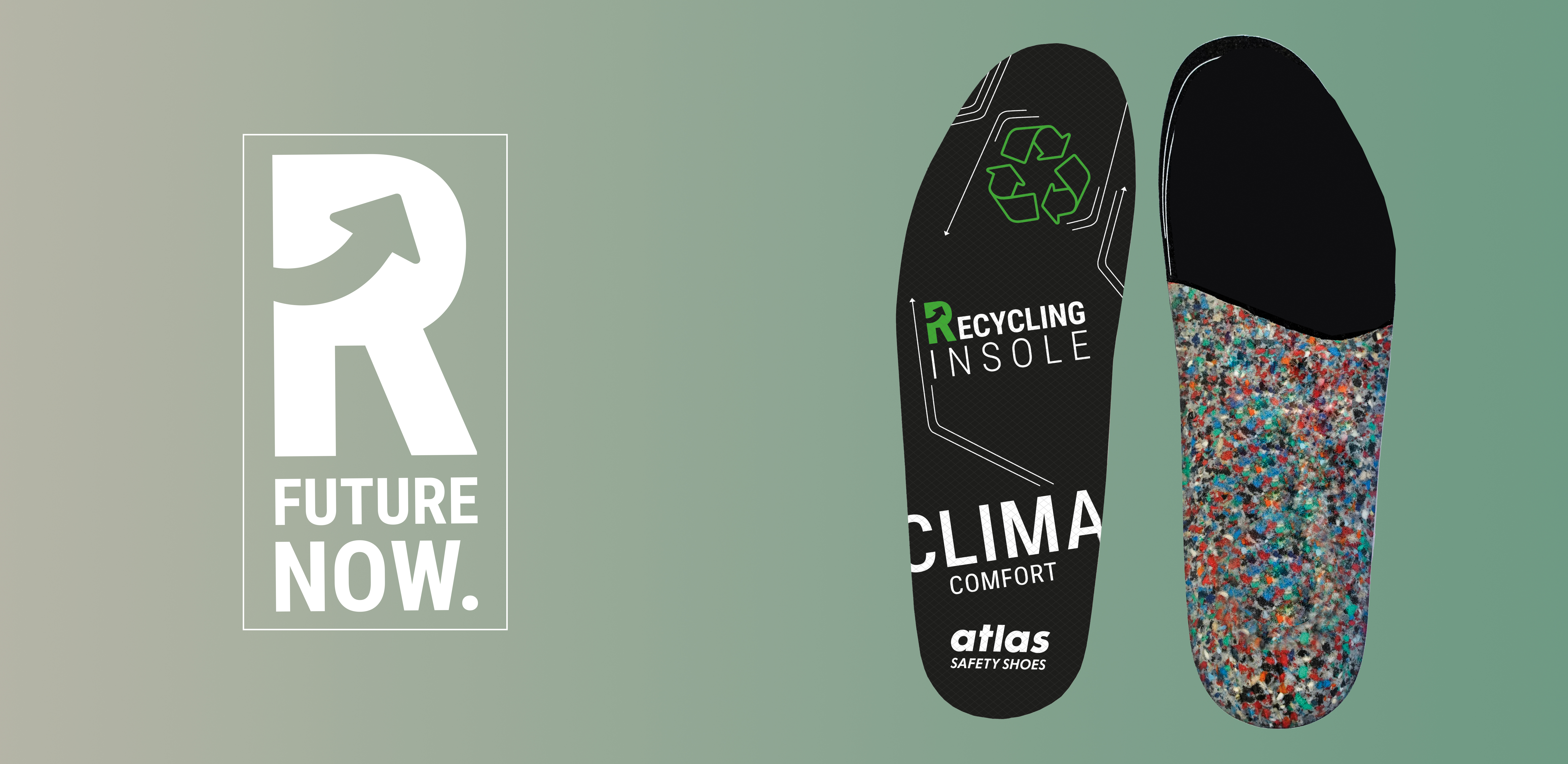 CLIMA COMFORT RECYCLING INSOLE
The recycling insole Clima Comfort consists of 86% recycled ecofoam. The result is top-level comfort for your feet and sustainability for our planet.