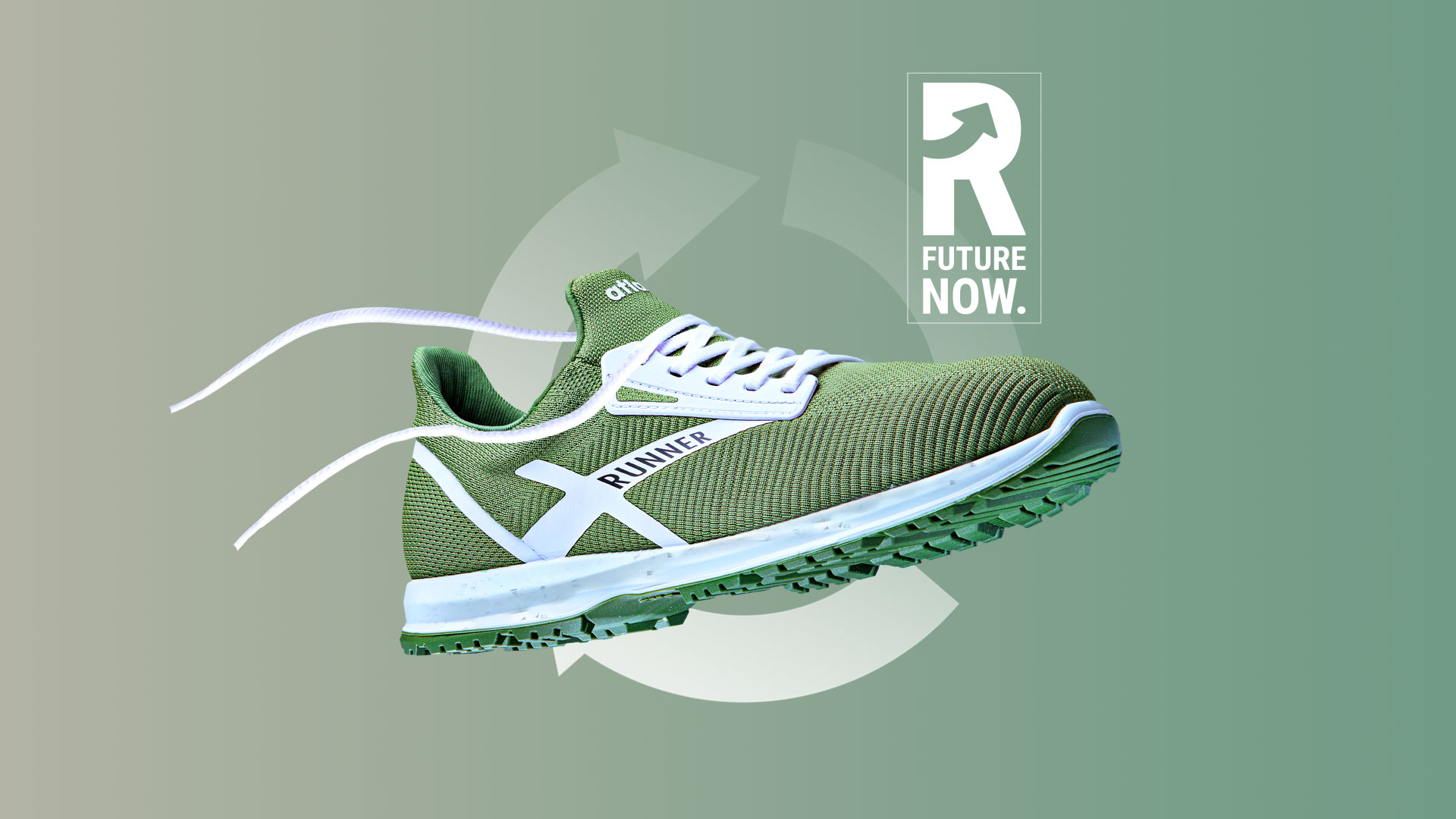 FUTURE NOW.
"One green step further" has always been the motto of our company when it comes to emission reductions, rainwater use and wastewater, raw material use, climate-neutral fuel alternatives and employee benefits.
---
A TRIPLE-GREEN SHOE
Our latest innovation enables us to make our high awareness of a sustainable future tangible for the first time in the product portfolio in 2023. The ATLAS® Recycling Safety Shoe is not only made of recycled materials – every part of this shoe has been thought through both holistically and sustainably. The result? A triple-green safety shoe. Upper, midsole and insole are made of highly innovative materials and use intelligent processes in production for more efficient material recycling.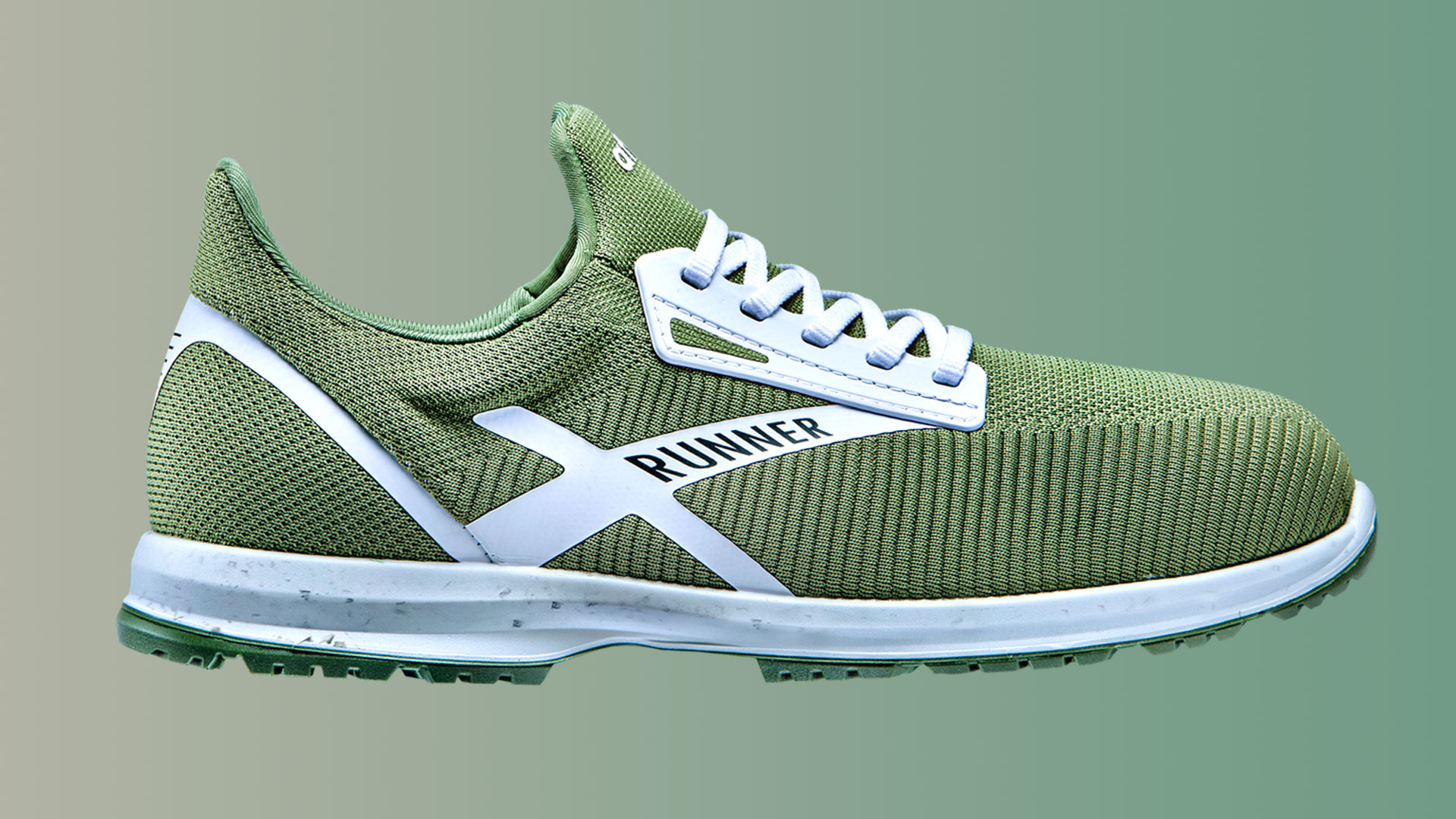 ---
ADDING SOLIDS TO THE PRODUCTION CYCLE
As with all ATLAS® safety shoes, the sole is made from our in-house MPU® (multifunctional polyurethane). We have further advanced the production process for the Recycling Safety Shoe.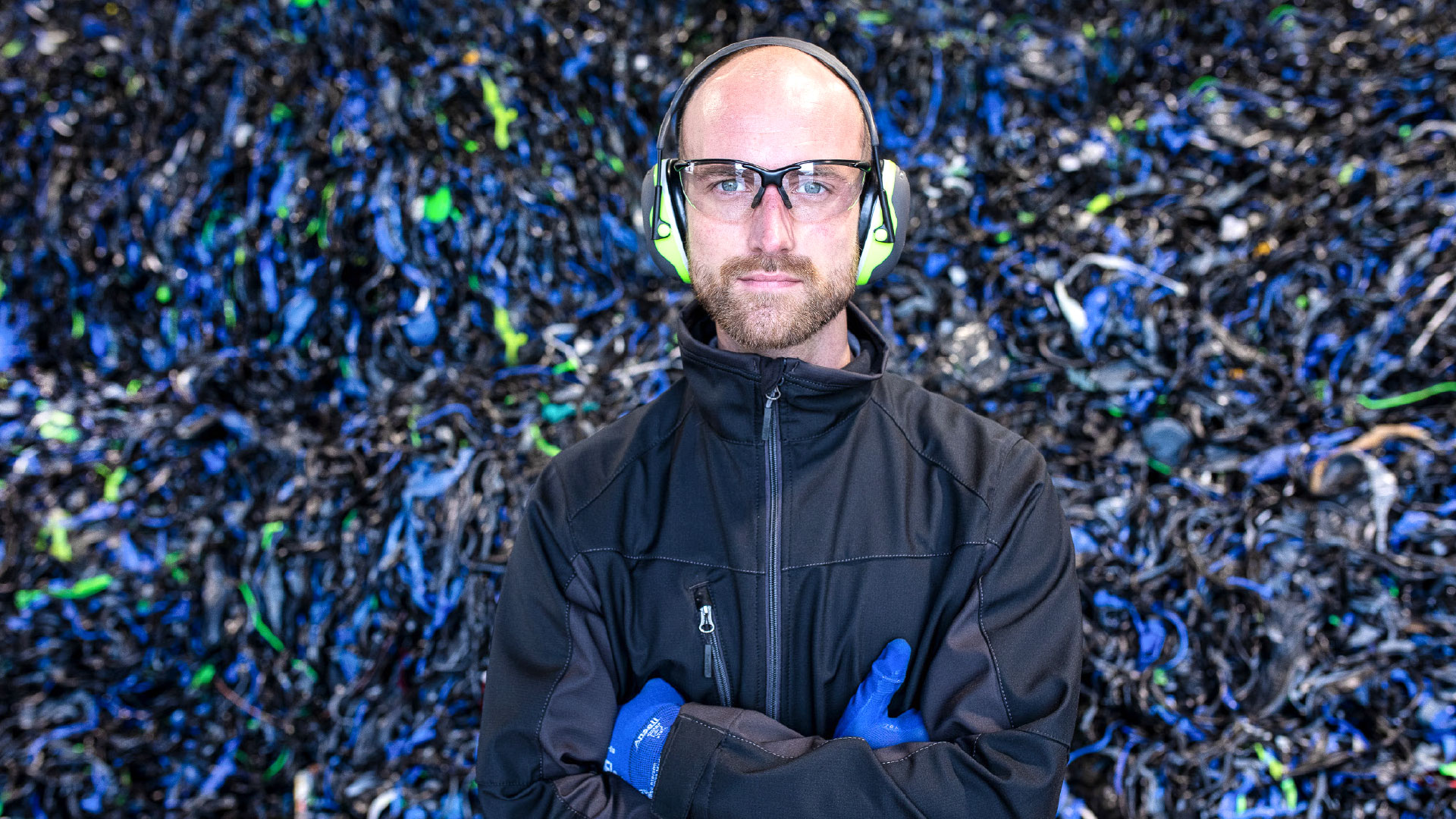 ---
RECYCLING INSOLE CLIMA COMFORT
The recycling insole Clima Comfort consists of 86% recycled ecofoam. The result is top-level comfort for your feet and sustainability for our planet.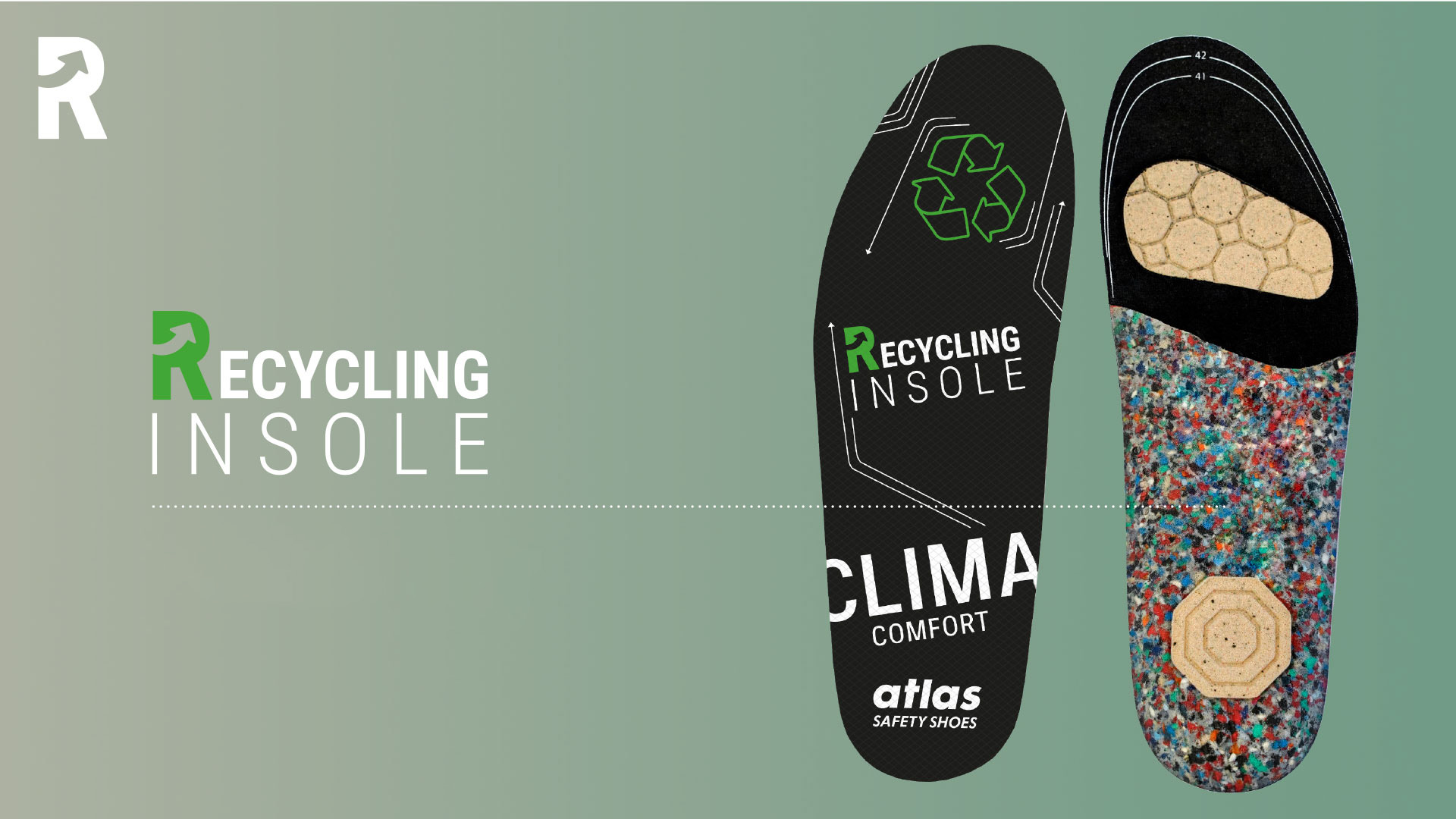 ---
SUSTAINABLE PRODUCTION
We have been dealing with the comprehensive topic of sustainable production for many years.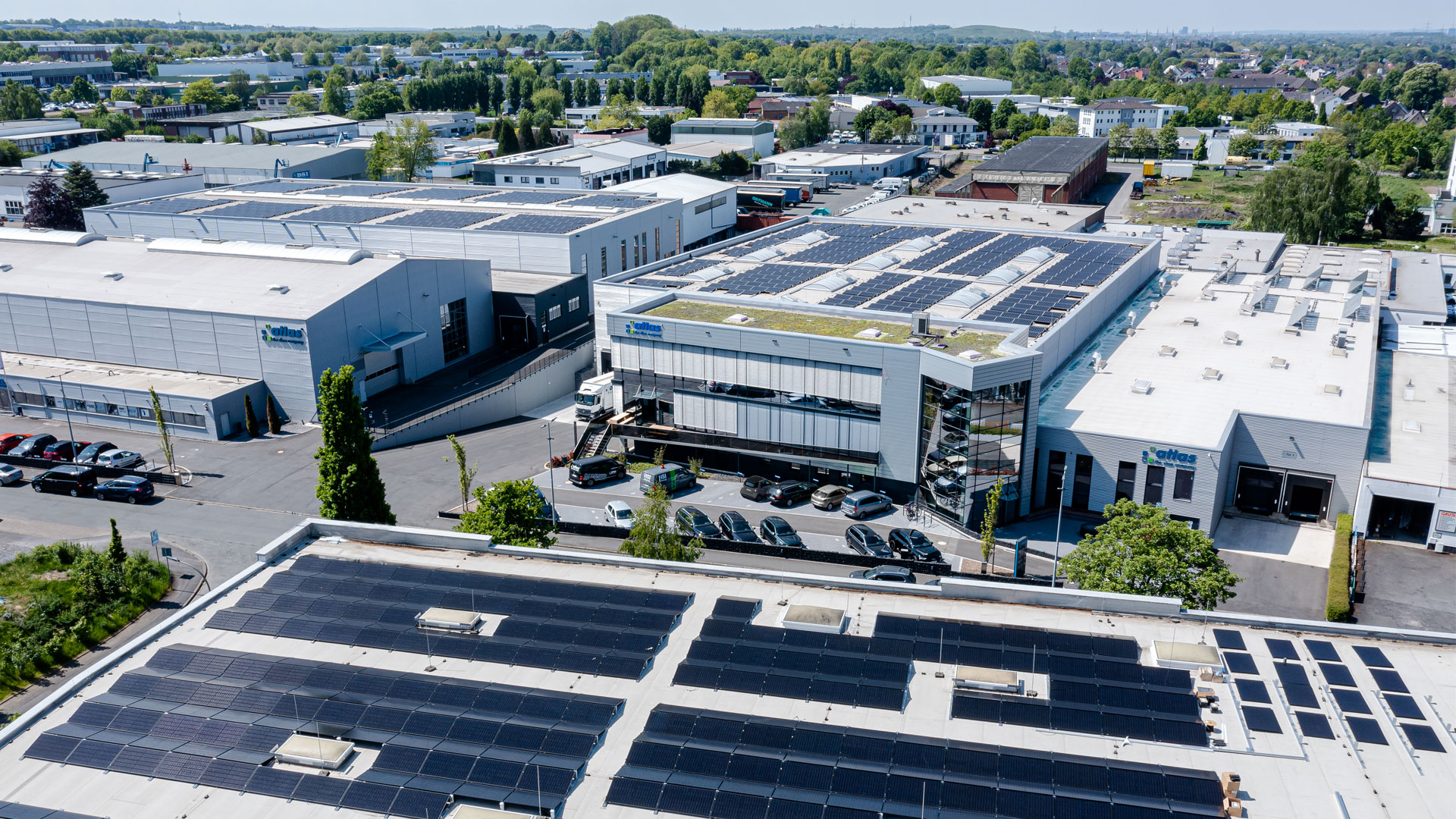 ---
Emission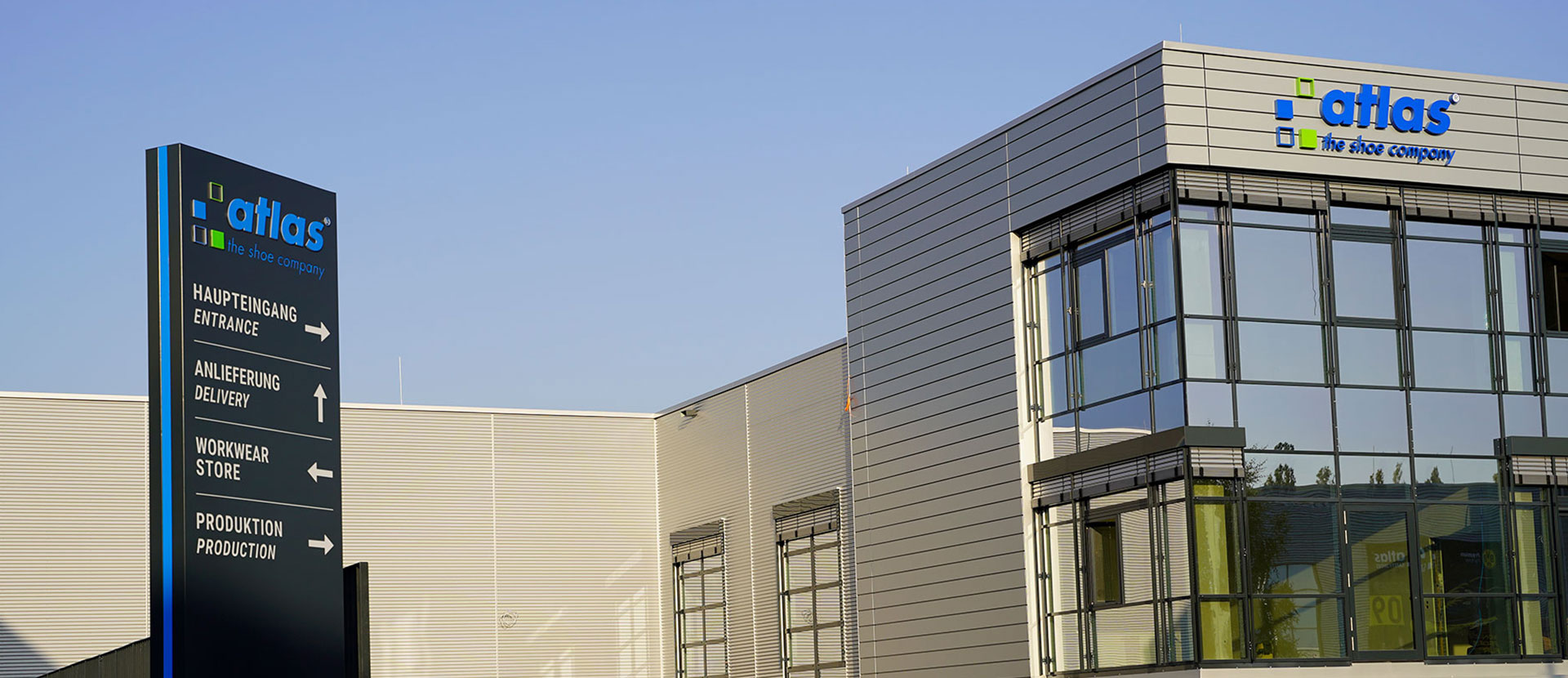 We are expanding the ATLAS® logistics centre. Until the end of 2020, we will be developing our NEW ATLAS® BUILDING 4.0 to house final assembly and logistics, spread out across 3,500 m2. The building will be located between the shaft warehouse, which we opened in 2018, and the PU production halls. It will be the new site for the around 60 employees who are responsible for final assembly. We are also building carbon-neutral social rooms and further offices for our back office employees. Modern heating systems that do without fossil fuels will provide climate-neutral heating, every day.
Water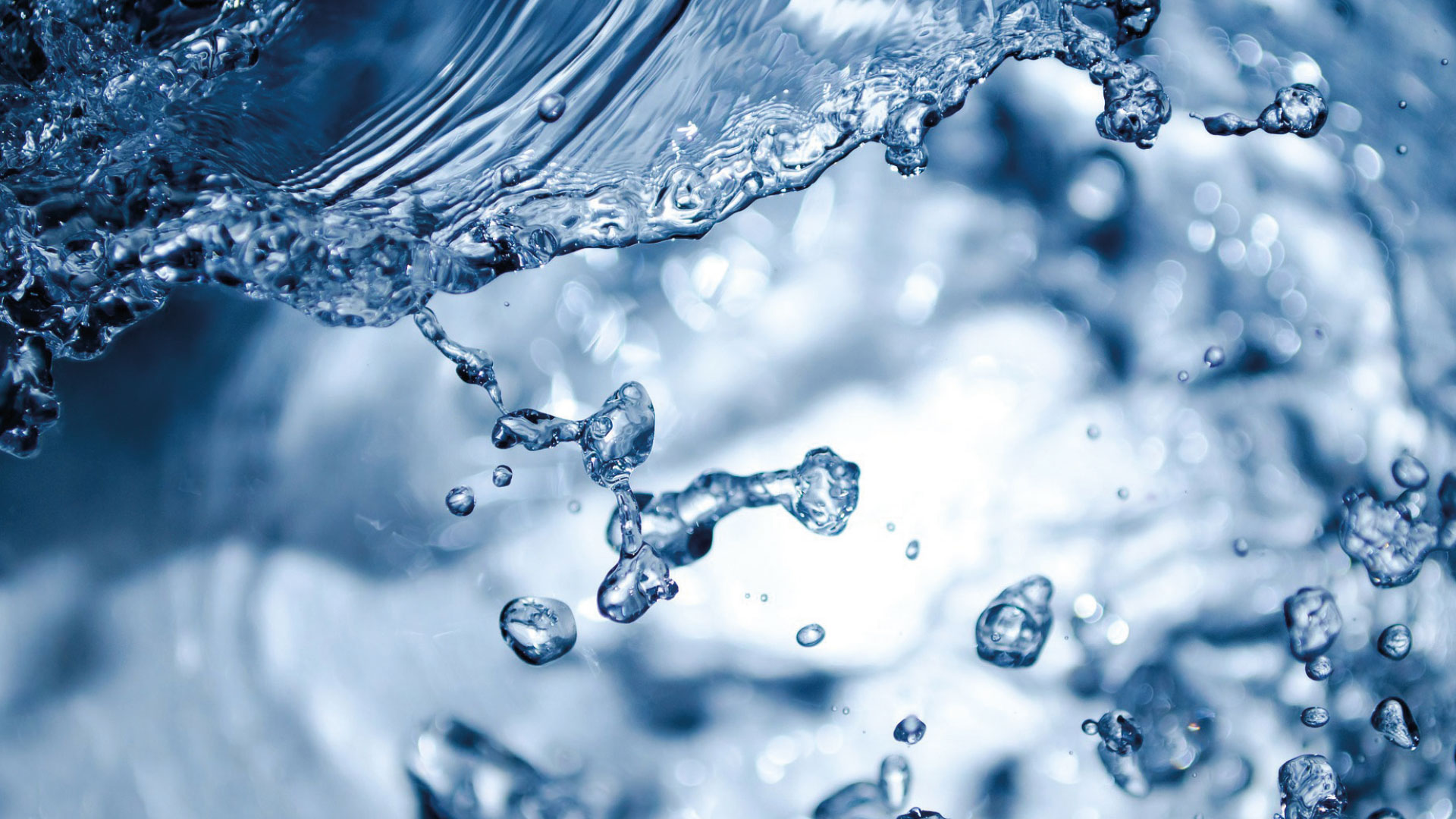 Rainwater usage
We store rain water from the roofs in rainwater tanks at both the Dortmund and Brazilian locations and then use this water to supply our sanitary facilities, for example in our toilet flushing systems. This saves thousands of litres of water a year.
Sewage
At our location in Brazil, we have our own organic sewage system, which uses a natural micro-organic method to clean and treat sewage before returning it to the
communal sewage system.
Raw Material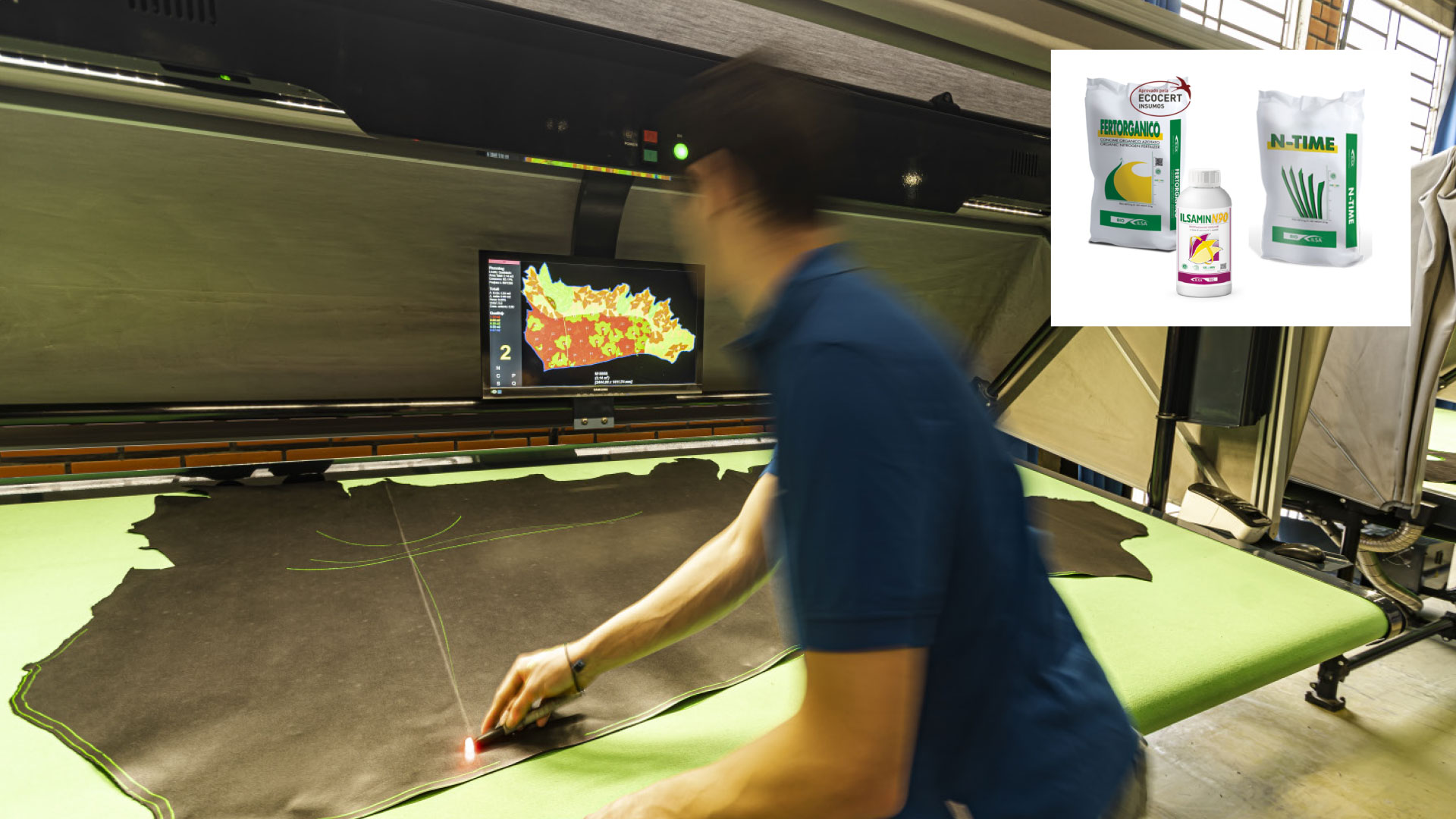 At our production location in Brazil, we recycle every scrap of leather. In 2019, we recycled a total of 190 tonnes of leather scraps and processed them to fertiliser.
This is done by using a steam process to free the leather scraps from tanning agents and dyes. The scraps can then be used as a base for fertilisers.
180 TONNES PER YEAR – A RECYCLING RATE OF 100%
Fuel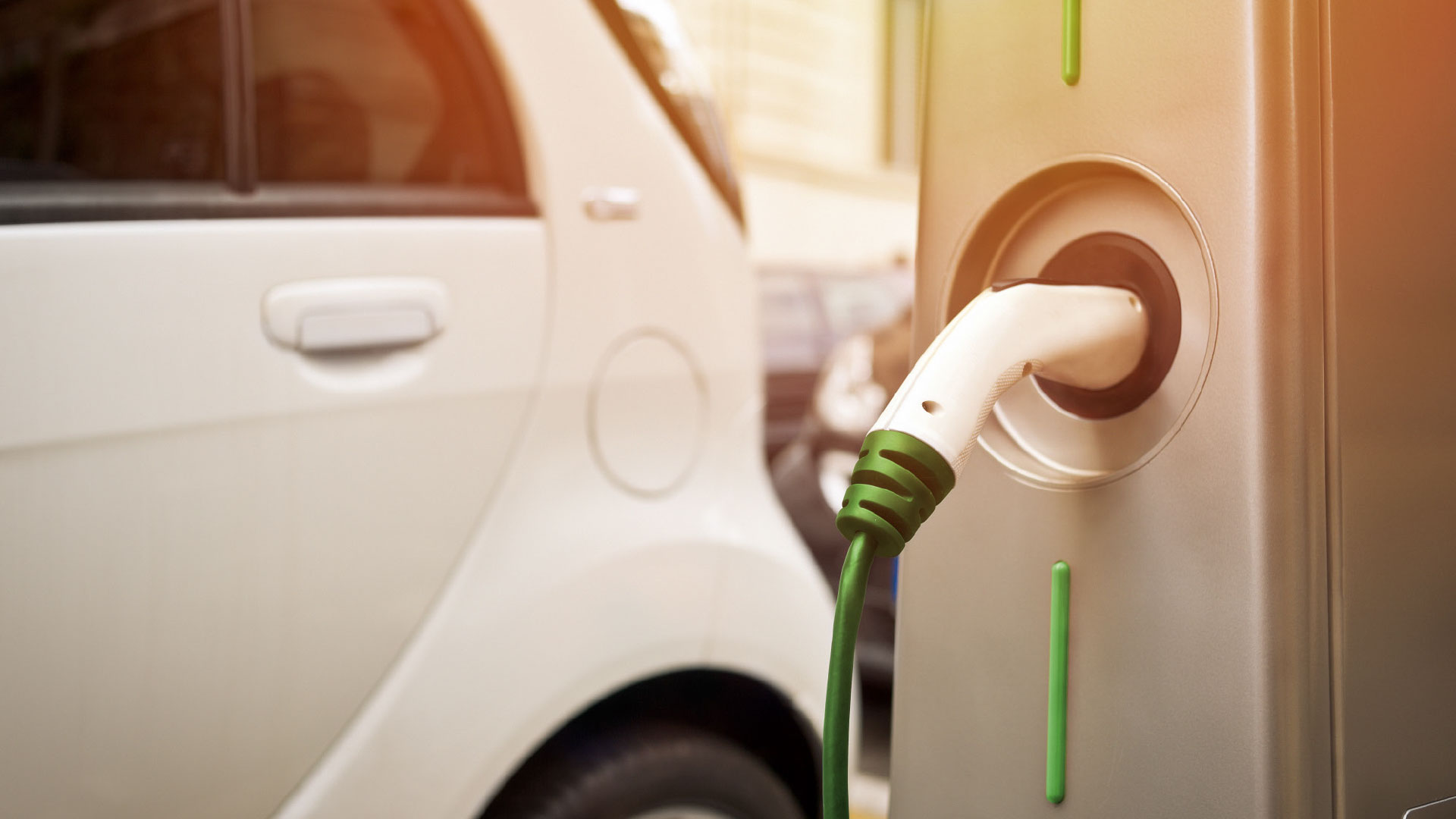 When it comes to our vehicle fleet, ATLAS® believes in energy sources in line with environmental protection targets and sustainability. We currently operate four electric cars, the fleet is to double by the end of 2020. At the moment, visitors and employees at our Dortmund location can access one charging station, this is to be expanded by 2021.
Employee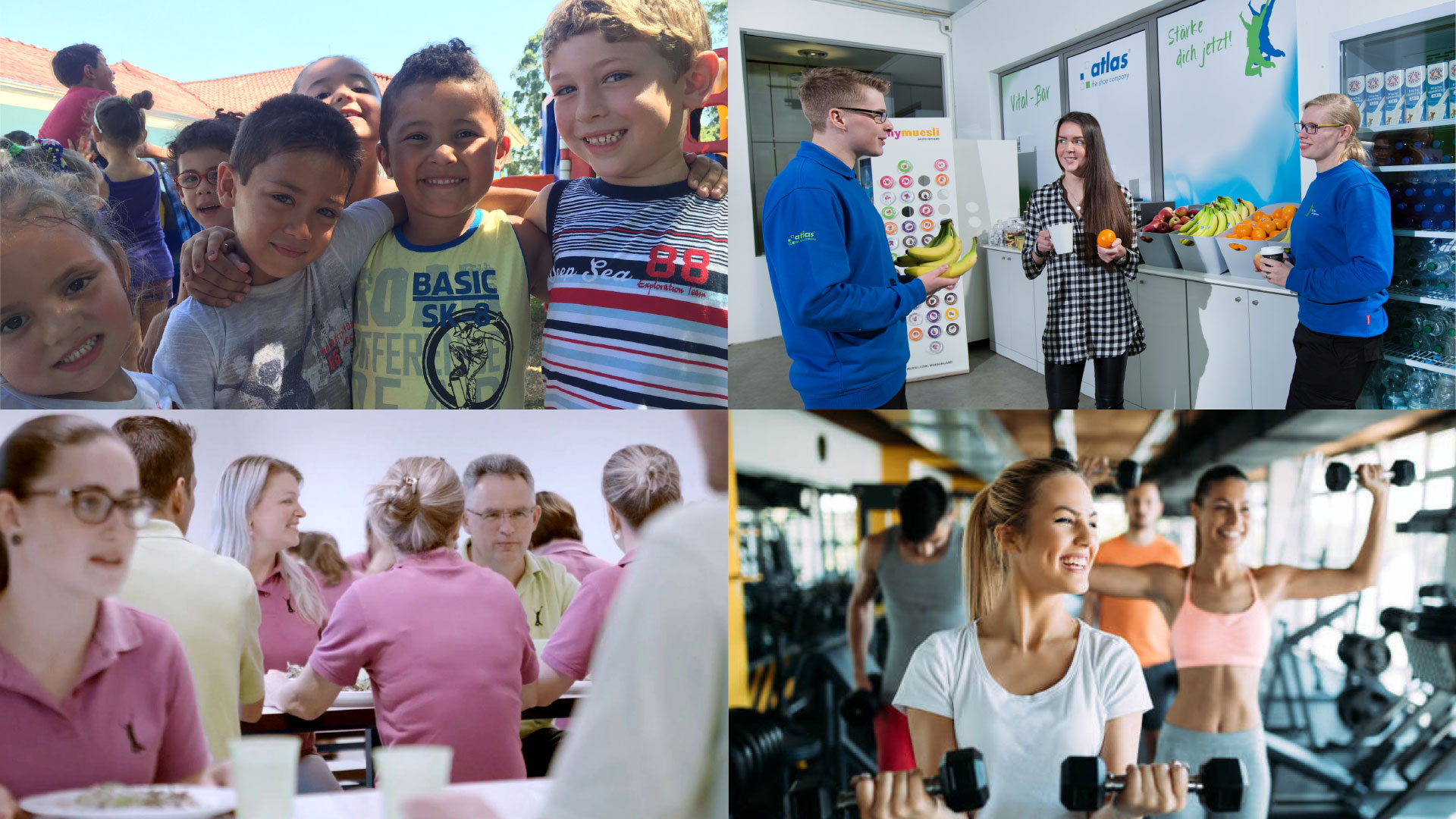 BEST PRACTISE BRAZIL
KINDERGARTEN
Employees in Bom Retiro particularly benefit from our offer of a free nursery at which children are cared for all day, including meals. This is a particular highlight, as this in-house care offer gives families the opportunity to even spend time together during working hours, for example during breaks. This in turn helps reconcile work and family life.
CANTEEN
Our in-house canteen offers our employees in Brazil a wide range of starters, main courses and desserts. Eating lunch together plays an important role for our employees and provides great opportunities to exchange information and have a chat.
BEST PRACTISE DORTMUND
ENERGY BAR
ATLAS® employees in Dortmund are delighted with their new Energy Bar. Every morning, the bar provides everything your heart desires for a balanced breakfast:
fresh fruit, muesli, cold drinks, tea and coffee. Our energy bar puts our employees' health first.
OUR GYM
At ATLAS®, we keep our employees fit. The URBAN SPORTS CLUB membership card offers access to a multitude of activities. Whether our employees prefer
to use the gym, join running groups, swim a couple of laps in the indoor swimming pool or enjoy a round of football on the in-door soccer field, the offer is almost
limitless.
ATLAS® HEALTH DAYS
Under the heading A Healthy Enterprise, ATLAS® offers annual health days for employees on our premises. Screenings, talks and practical sessions like our "BACK CHECK-UPS" provide a wealth of useful information and helpful tips on health in the working world.
Recycling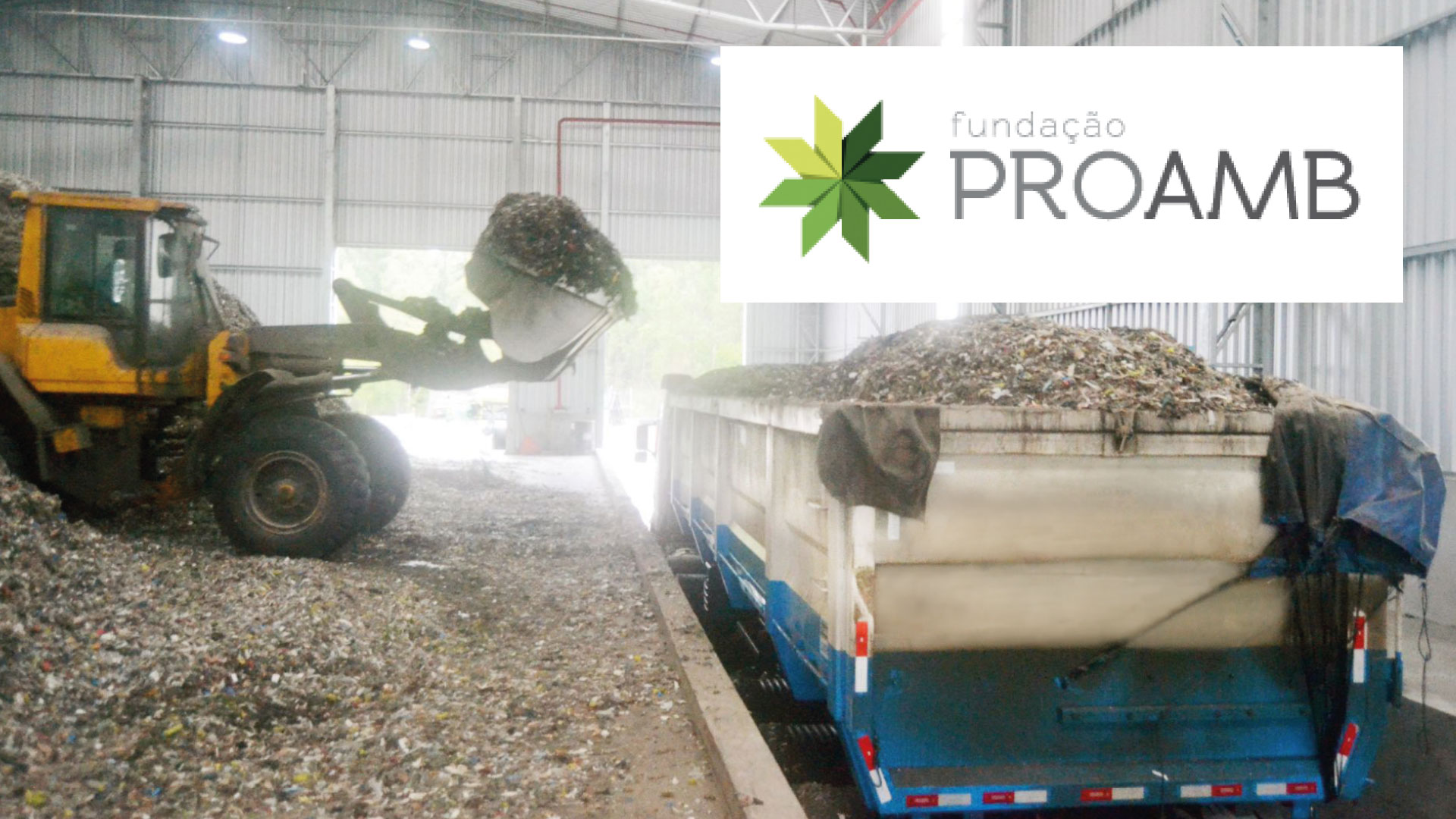 In textile processing, leftover scraps of edge material and lining are processed along with other leftover textile scraps in a co-processing procedure to create fuel for
the cement industry.
240 TONNES PER YEAR – A RECYCLING RATE OF 100%
Waste
Our waste disposal companies are all certified and meet the official requirements, which have become significantly tighter in the past years. These requirements include tracing waste to its originator and the originator's corresponding counter-liability in the event of breaches of the waste disposal act. Waste and recyclable materials that arise in the individual departments are collected in various waste separation systems at the very places they occur. They are then passed on to certified specialised companies in the immediate vicinity, where they are treated according to each material's specific requirements and are then recycled.
Electricity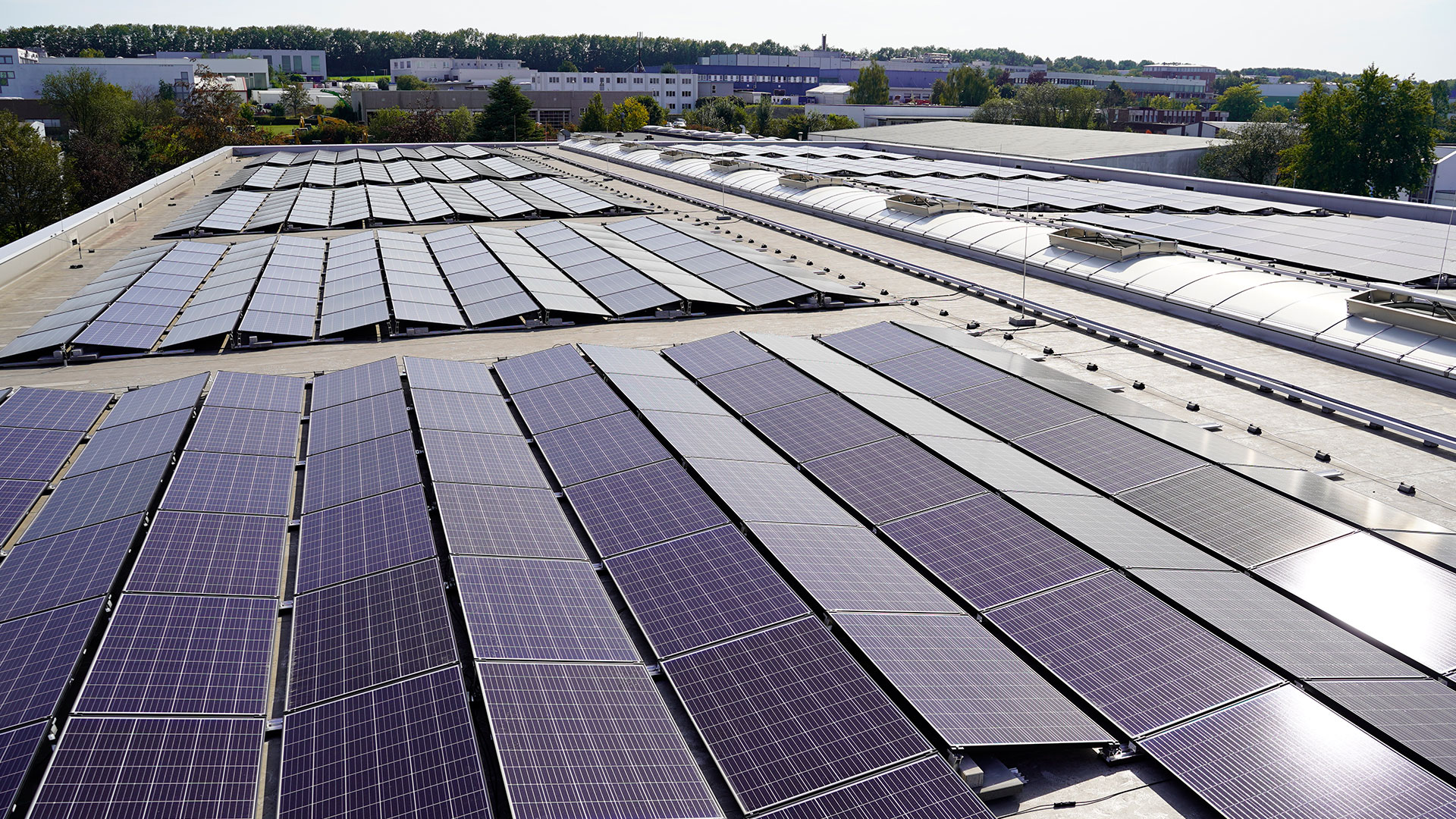 In the production of ATLAS® polyurethane outsoles, the sole moulds are preheated prior to the injection process. In the shoe industry, this is conventionally done by means of a thermal oil that flows through an electric continuous flow heater before being poured into the mould. In cooperation with a German solar technology manufacturer, ATLAS® has developed an individual and unique solution that considerably reduces electricity consumption and sustainably protects the environment. For this, ATLAS® has installed solar panels on a total of 300 m2 on the roof of our production facilities. A carrier medium flows through these panels, merely requiring low levels of solar radiation to heat it to up to 100°C. The carrier medium is then led into a heat accumulator, which is in turn connected to our production machines and now directly heats the thermal oil heat exchanger in the machine. The machines can thus be heated to the required flow temperature of 60°C, 24 hours a day – something the heat accumulator also contributes to. As a result, we can replace 100% of our electric power with solar power on 70% of our annual working days.
---
OUR TALK WITH THOMAS LANZKI
Member of the Executive Board (CSR-Manager)
Please note: Once you watch the video, data will be transmitted to Youtube/Google. For more information, see Google Privacy.