ERGO-MED green
Specifications
article number 99100
Size: 36-49

Insole low for comfortable foot padding and natural back relief. Are you prone to flat feet or fallen arches? You are not the only one sufering from these conditions. A fallen arch occurs when the arch of the foot gives way under day-to-day strain. This affects some 15% of the population. Aprox. 5% of the population suffer from this deformity. Our solution: Ergo-Med® green.

ERGO-SERIES
Relaxation for your feet
Running and walking now hold a true wellness feeling: The exclusive Ergo-Med® insoles offer you relaxation for your feet. Thanks to the longitudinal arch support - in three different thicknesses - the insoles adapt optimally to your feet and thus ensure comfortable, soft bedding. Sensitive pain and pressure points are perceptibly relieved by the excellent cushioning and even weight distribution. The high-quality Ergo-Med® insoles are certified for ATLAS® safety shoes according to EN ISO 20345. They are antistatic and can therefore also be worn in ESD shoes. Relaxation you can feel: with every step.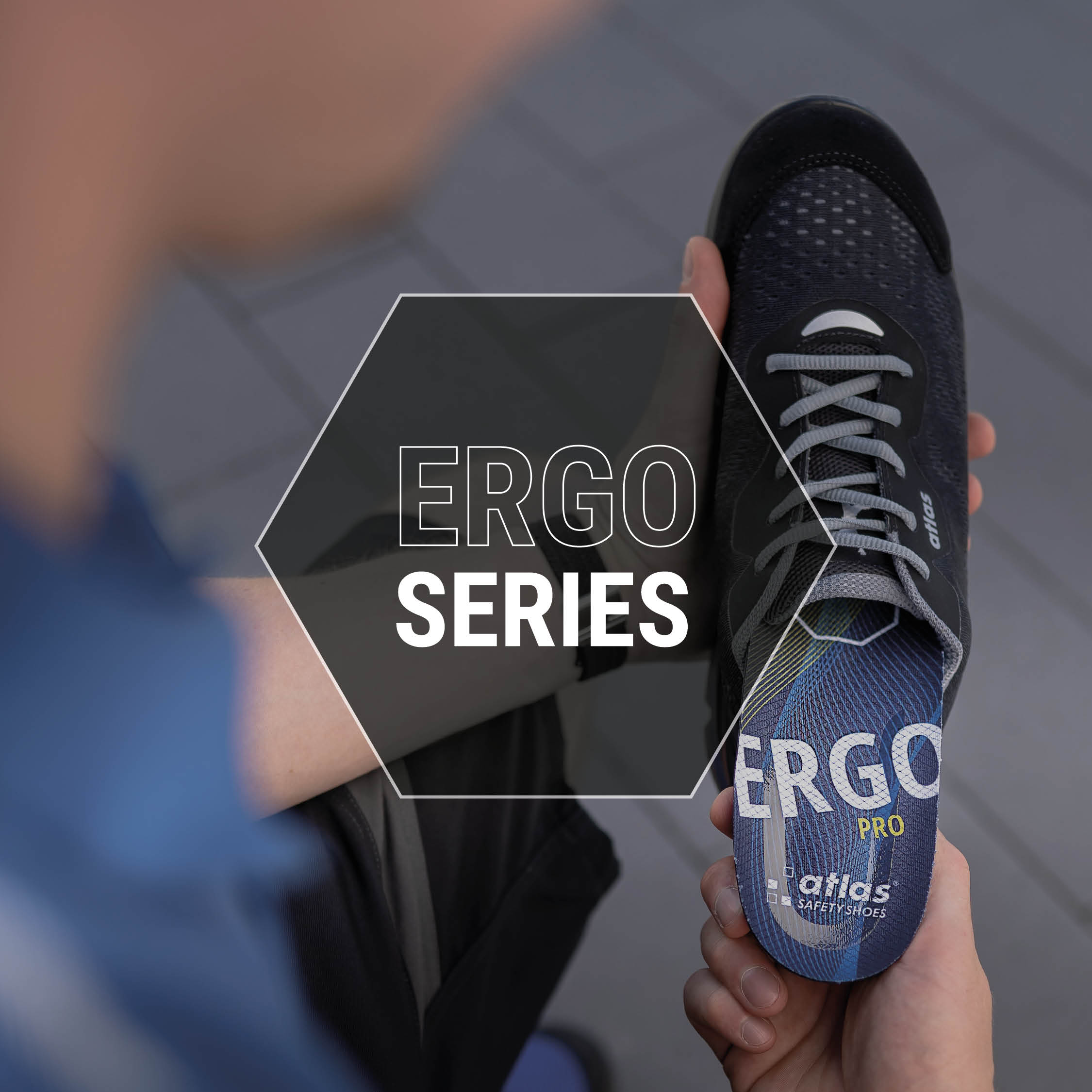 The following product might interest you